Innovation, ESG to spur Islamic finance growth
26 July, 2022 | By Mehak Srivastava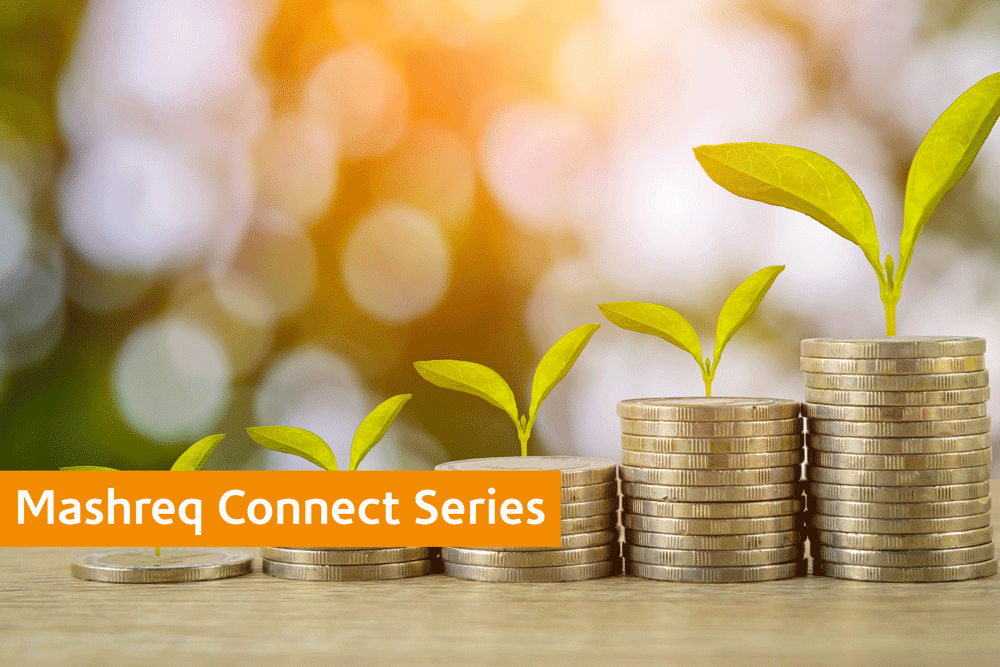 Growth recorded over recent years generates optimism for Islamic finance, but arguably, more needs to be done for the industry to maintain its upward trajectory going forward
One of the most striking aspects of the economic success story in the GCC over the past two decades has been the rise of the Islamic finance sector.
Starting with the foundation of the Islamic Development Bank and Dubai Islamic Bank in 1975, the market for Shariah-compliant financial solutions has grown rapidly as regional banks capitalised on hitherto untapped demand from citizens and companies for halal banking products.
At a recent MEED-Mashreq live webinar, a panel of industry experts unanimously agreed on the appetite for Islamic finance and the strong fundamentals underpinning it.
"The Islamic banking sector in the Middle East has grown 14 per cent on average in recent years , compared with  8 per cent in the conventional sector," said Ibrahim al-Mheiri, executive vice president and head of Islamic Banking at Mashreq Bank during the panel discussion.
"We now need to think about directing our efforts to enable and maintain even greater growth."
Panellist Mohamed Damak, senior director, global head of Islamic Finance MEA at the S&P Global Ratings credit rating agency, explained that the historical evolution of the market – with a current global asset value of $2.5tn – has been driven by several factors.
These include the acceleration of the economy in core oil exporting markets since 2002; the rate of issuance of Islamic bonds or sukuk; and the takaful (Islamic insurance) industry, which continues to benefit from more demand for insurance products and relatively low penetration of coverage in several key Islamic finance markets.
Even recent geopolitical and macroeconomic challenges are not expected to restrict the sector's continuing growth.
"Obviously there are some risks to the growth prospects such as the Russia-Ukraine conflict – which is more protracted than initially expected, continued high inflation, and faster than expected monetary policy normalisation," added Damak.
"Sukuk clearly has an influential role to play, and there could be a slowdown of sukuk issuance in 2022 following last year's standardisation. However, we believe the rate of issuance of new sukuk will exceed the $90bn of sukuk coming to maturity and result in an overall contribution to the growth of the industry.
"It means there are great opportunities for the growth of Islamic finance in the GCC region, helped by support from government policies. Generally, the picture looks positive despite the presence of these downside risks."
Over the course of  2022-2023, S&P Global Ratings forecasts the Shariah-compliant lending sector to grow by another 10 per cent.
Potential to expand
But even though all signs point towards strong future growth, the panel agreed that much more could be done to open up Islamic finance for a wider audience and to make it more relevant and adaptable to the market's needs.
Rafi-uddin Shikoh, CEO and MD of investment advisory firm DinarStandard said that even though the Islamic finance sector has seen healthy growth in recent years, it still represents only a fraction of overall financial transactions globally.
"Digital acceleration is happening around the world and Islamic finance must anchor itself to that as an enabler of growth," he said. "It must also link technological engagement to the next generation of consumers – the Gen Zs and millennials who have a different world view and are seeing Islamic finance through a different lens compared to the previous generation. They want everything to link to sustainability and need help to make finance more real.
"We must also link this generation's behaviour to the universal ethical, social, and equitable principles that Islamic finance uniquely brings to the table. These are the pillars that make Islamic finance universally relevant and will [serve as] the framework for its future strategic growth at a macro level."
Similarly, the panel argued that the Islamic finance industry often failed to market its benefits to a large enough potential customer base. This lack of innovation, particularly on the technological side, was hampering its penetration among a younger generation.
The launch of an online ethical investment platform by fintech start-up Wahed is an attempt to 'democratise' access.
The platform, centred around an app, allows individuals to grow their wealth in a manner aligned to their values, while also leveraging digital capabilities.
"High net wealth individuals already have access to investment growth opportunities," said panellist Umer Suleman, group head of risk at Wahed. "We're reaching out to those average people and particularly younger tech savvy Muslims who may not have a bank account but do have a mobile phone. We're telling them there's a new way to grow your wealth."
Shifting the narrative
Suleman highlighted two key challenges: the lack of digital penetration and the slow evolution of financial instruments in tandem with market conditions.
"Let's not worry about the terminology," he said. "Let's instead look at the principles in play. Islamic finance has done amazingly well – after all it's been around for 30-40 years. But the products remain largely unchanged. It's time to innovate. It's time to digitise."
Corporations have an equal, if not larger role to play, according to Suleman.
"The principles of Islamic finance are bigger than just Muslim versus non-Muslim," he said. "They're about the world we live in. When we consider products that should or should not be invested in, you're looking at societal optimisation. People running a multi-billion-dollar business have a responsibility to those in their workforce and need to try to create a virtuous circle of sustainability."
DinarStandard's Shikoh takes a similar stance, highlighting the synergy between Islamic finance and the growing demand for ESG-compliant investment.
WATCH HIGHLIGHTS FROM THE WEBINAR
"The essence of Islamic finance, which has its roots in the UAE, has an opportunity to underpin ESG initiatives," he said. "But only if the way in which the story has traditionally been told, can be reshaped.
"The way non-performing Islamic finance loans are dealt with for instance, is a great story – it is just not heard. It needs to be positioned as impact finance and allowed to penetrate all spheres of ESG and net zero campaigns."
Laws and regulations also have a role to play to create greater accessibility and to encourage the expansion of Islamic finance solutions to broader sections of the economy. Mashreq's Al-Mheiri said that while there is still at times a lack of regulatory direction on how Islamic finance can help drive energy transition, local banks are proceeding based on the net-zero targets set at a national level.
Al-Mheiri sees this approach as especially relevant as banks such as Mashreq drive their own ESG-compliance and can do so by financing net-zero schemes
"Whenever any finance opportunities or large corporates come to us with finance needs linked to net-zero projects, we provide support. We conduct due diligence and help both ourselves and the borrower to support national goals."
This article summarises key discussions from Attracting Investments, a live webinar hosted by MEED and Mashreq Al Islami on 30th June. Watch the full webinar here.
Related Posts
Digitalisation can help close $1tn supply chain finance
The new realities of construction in the region
Closing the healthcare talent gap 
Logistics turns to innovation
MARKET TALK: Fall in oil prices creates an
Rising Demand of Fertility Services in the GCC
Mashreq to assist contractors with coronavirus risks
Increasing the bankability of UAE's industries
Villas, townhouses drive UAE residential market
Supporting transformation in UAE construction
26 July, 2022 | .By Mehak Srivastava