Shifting into a new cycle
12 December, 2017 | By COLIN FOREMAN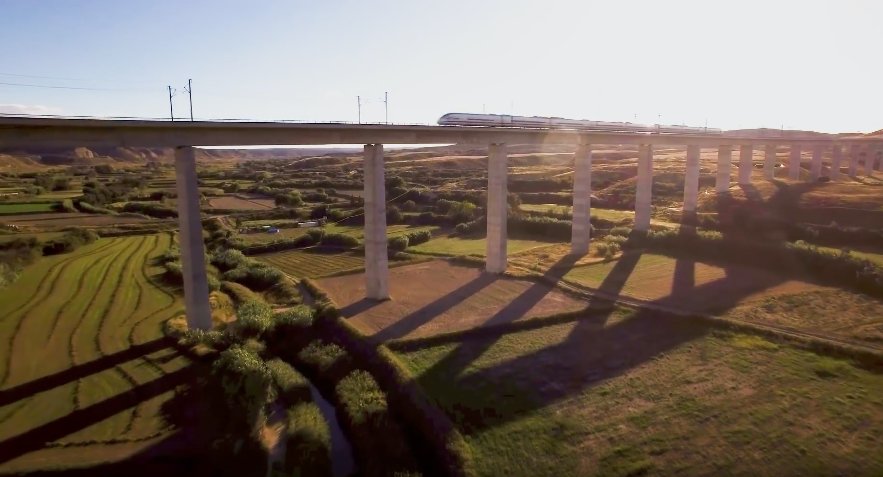 Economic cycles come and go, but the past few years will be remembered by the GCC construction sector as a period of intense difficulty as the region adjusted to the implications of long-term lower oil prices.
The main challenge for the industry has been securing new work. As oil revenues have fallen, government clients have cut back on project spending; and with public deposits in the local banking system being steadily depleted, private sector clients have found it more difficult to finance their schemes.
"With lower oil prices, there are fewer projects moving ahead," says a major regional contractor. "For us as contractors, this means less sales, more competition and lower margins."
Data from regional projects tracker MEED Projects shows that the fall in the total value of contract awards began in 2015, accelerated in 2016 and continues today.
The total value of construction deals awarded in the GCC fell from close to $80bn in 2014 to $70bn in 2015 and then $52bn in 2016. The total for 2017 could be even lower, with $43bn of awards for the first 11 months of the year.
Top 10 contract awards in 2017
Project
Project owner
Country
Contract value ($m)
Deira Islands: Deira Mall
Nakheel
UAE
1,143
King Salman International Complex for Maritime Industries & Services: dredging and reclamation
Saudi Aramco/National Shipping Company of Saudi Arabia (Bahri)/Lamprell/Hyundai Heavy Industries
Saudi Arabia
800
One Zaabeel
Ithra Dubai
UAE
800
Reem Island: Reem Mall
Al-Farwaniya Property Development
UAE
750
Dubai Hills Mall
Dubai Hills Estate
UAE
610
Obhur al-Janoubia: phase 2
Raidah Investment Company
Saudi Arabia
599
Expo 2020 development: Thematic District
Expo 2020 Bureau
UAE
599
Mall of Oman
Majid al-Futtaim
Oman
571
Dubai Marina: The Address Jumeirah Gate
Al-Aseel Investments
UAE
545
Liquid terminal project : EPC 1
Special Economic Zone Authority for Duqm
Oman
515
Source: MEED Projects
The main cause of the decline has been a fall in the value of awards in Saudi Arabia.
In 2015, there were $26.4bn of contract awards in the kingdom. In 2016, the total value dropped to $7.7bn, and by the end of November 2017, there had been $5.6bn of awards – meaning a similar performance for 2017.
However, after two years spent on economic restructuring and a review of capital expenditure commitments, there are some indications the kingdom's construction market could finally be moving into a new cycle and changing for the better. These include a string of major project announcements in the second half of this year and reports from consultancies that they are starting to be engaged for new schemes.
"We have been quite busy tendering in Saudi Arabia," says a UK consultant. "What is encouraging is that while we may not have won everything we bid for, everything seems to be awarded, so there are definite signs of progress, and that bodes well for the future."
The agency leading many of the new projects is the Public Investment Fund (PIF), which is set to become the largest sovereign wealth fund in the world when it takes on the non-listed portion of oil major Saudi Aramco after its initial public offering in 2018.
The largest scheme announced is the $500bn Neom city, which will be developed over 26,500 square kilometres of land along 468km of coastline spanning the Red Sea and the Gulf of Aqaba. It will also cross into Jordan and Egypt. The plans include the King Salman Bridge, which will connect Saudi Arabia and Egypt. This follows an earlier commitment made between Riyadh and Cairo in 2016 to develop a causeway that would link the two countries across the Red Sea.
Riyadh has launched ambitious schemes before. The Neom announcement followed earlier launches that include the sprawling Red Sea project on the west coast of the kingdom, as well as large urban real estate schemes in Jeddah and Medina, and an entertainment city on the outskirts of Riyadh.
Between 2006 and 2010, Saudi Arabia announced plans to build six economic cities at various locations across the country that were aiming to achieve similar objectives to the projects launched this year. Progress on those schemes has been limited, with the only significant volumes of construction work taking place at King Abdullah Economic City at Rabigh on the Red Sea coast.
Riyadh determined
This time around, however, Riyadh is preparing to spend billions of dollars to take control of the kingdom's construction sector and ensure the new crop of Saudi megaprojects proceed more effectively.
"There will be a definite change in the Saudi construction sector over the next five years," says a management consultant advising the Saudi government. "They will lead the region when it comes to adopting new ways of delivering projects."
Riyadh has been eyeing stakes in international companies and is forming a joint-venture super contractor with local and international partners that will fill the void left by the traditional heavyweights of Saudi construction – Saudi Binladin Group and Saudi Oger.
The super contractor will involve Aramco and the PIF partnering with local and international construction companies. In October, contractors from across Europe and Asia were invited to express interest in the entity, which will be 25 per cent owned by Aramco, 25 per cent owned by the PIF, 25 per cent owned by a local contractor, and 25 per cent owned by an international contractor.
Away from the PIF, the other potential source of construction work will be public-private partnership (PPP) schemes, which have been identified as a way of developing government infrastructure in the future. There have been a few tentative steps taken so far with the award of concessions for the construction and operation of airports, and if building work gets under way, there could be more work for contractors on PPP schemes covering housing, education and healthcare.
Top 10 contract awards forecast in 2018
Project owner and project name
Country
Net project value ($m)
Status
Due
Emaar: Dubai Creek Harbour – Retail District
UAE
5,000
Main contract bid
2025
Shumool Real Estate: The Avenues Riyadh
Saudi Arabia
3,733
Main contract PQ
2021
Global Real Estate Development Company: Marsa al-Seef development
Bahrain
2,500
Design
2022
Saudi Commission for Tourism & National Heritage: Al-Rayis development
Saudi Arabia
2,500
Design
2027
Yousef Abdul Latif Jameel Group: Kaaki development in Mecca
Saudi Arabia
2,000
Design
2022
Housing Ministry: Taif housing project
Saudi Arabia
2,000
Design
2021
Nakheel: Jebel Ali Gardens
UAE
2,000
Design
2022
LREDC: Lusail development – Lusail Plaza Towers
Qatar
1,920
Design
2021
Dubai Holding: Marsa al-Arab
UAE
1,715
Design
2020
US Army Corps of Engineers: Kuwait Armed Forces Hospital
Kuwait
1,700
Study
2020
PQ=Prequalification; LREDC=Lusail Real Estate Development Company. Sources: MEED; MEED Projects
While Saudi Arabia plans for the future, the bright spot for construction companies in 2017 has been Dubai, where the value of awards has held firm. In 2014, there were about $19bn of construction contract awards in the emirate. In 2015, the total declined to $17bn, before rebounding in 2016 to $19bn. This growth has continued in 2017 and for the first 11 months of the year, there were more than $20bn of awards – more than the full-year total for 2016.
One of the key drivers for Dubai's performance has been Expo 2020. During 2017, about AED10.8bn ($2.94bn) of deals were let for construction work directly related to the Expo site. The largest was secured by the local/UK Al-Futtaim Carillion, which won a $599m contract to build the Thematic Districts at the Expo site.
Developers in Dubai are also pressing ahead with other schemes. The highest-profile of these is the Dubai Creek Harbour development, which is being undertaken by local developers Emaar Properties and Dubai Holding. Next year, Emaar plans to award contracts for the world's tallest man-made structure and the world's largest shopping mall at the development, which is being built in the Ras al-Khor area of Dubai on the banks of the creek.
Other real estate schemes are also moving forward, driven by off-plan sales. In 2017, off-plan property sales accounted for more than half of total real estate transactions in Dubai for the first time since 2008.
As sales continue to be made, opportunities will continue to arise for construction companies in the emirate. The concern is that sales may not continue indefinitely and there are signs of potential weakness. Property prices have declined for 12 consecutive quarters and large volumes of new supply coming into the market could drive prices down even further. If that happens and off-plan sales cool, then the construction market in Dubai may not be as robust as it appears to be today.
Related Posts
Ten Minutes into the Future of Infrastructure
Funding relief for Mena states amid Covid-19
Project spending no longer turbocharges economy
UAE Construction Think Tank recommends adoption of standardised
GCC sheds $27bn as project completions outpace awards
Saudi projects market shows signs of recovery in
China to develop more projects in UAE and
Think tank calls for action to boost retail
Mena lenders trudge into a tougher year
Taskforce demands post-Covid infrastructure spend
12 December, 2017 | .By COLIN FOREMAN