Next steps for earliest independent utilities projects
13 December, 2020 | By JENNIFER AGUINALDO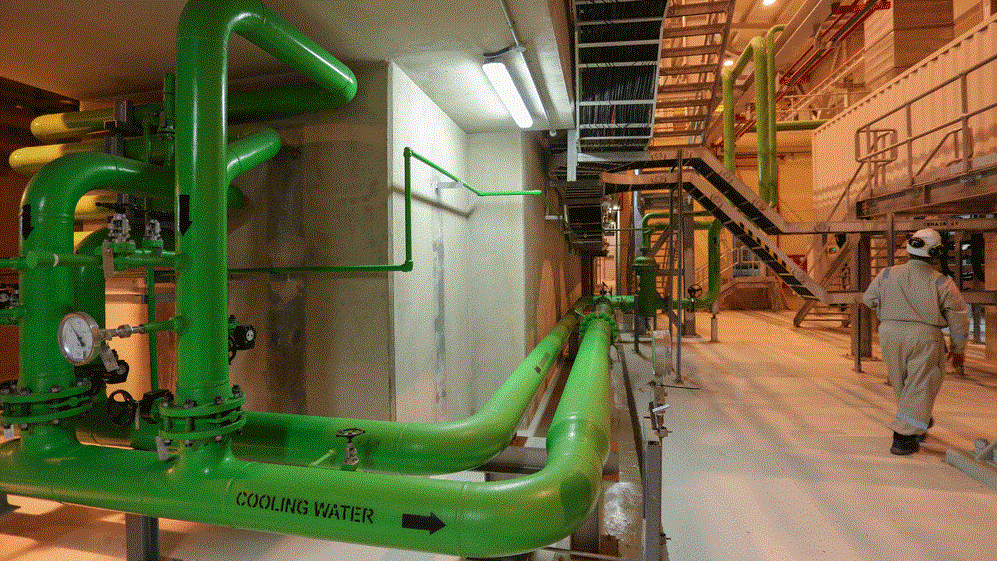 With almost 3GW of capacity expiring in the Gulf in 2021 and 2022, experts weigh in on developers' options
Contracted capacities for some of the earliest independent power producer (IPP) and independent water and power producer (IWPP) projects in the GCC region are nearing the end of their terms.
In 2021 and 2022, almost 3GW of capacity is coming out of contract, presenting opportunities and challenges for the procurers and private sector companies that invested in these assets.
Oman has executed some of the earliest contracts in the region and offers the shortest power- and water-purchase agreement (P(W)PA) period of 15 years.
The sultanate has been able to extend some of the PPAs, as in the case of the Al-Kamil power plant, or transfer the asset to the government, as happened with the Manah IPP, which was procured under a build, own, operate and transfer (BOOT) model.
For the UAE's first IWPP, Taweelah A2, the PWPA is expiring in October 2021.
Policy shift
The increasing preference for more sustainable and cost-efficient technologies – most notably for renewable energy in power production and reverse osmosis (RO) technology in water production – could make some contract extension negotiations challenging, however.
Developers' options also depend largely on where the plant is located in the region.
Oman Power & Water Procurement Company (OPWP) has selected a relatively short, 15-year term for its PPA because of the limited supply of natural gas in the country, while other countries have average concession terms of 25 years.
"With a shorter-term contract, OPWP can replace the plant with newer and more efficient gas turbines and thereby preserve gas allocations in the country," explains CEO of Dubai-based Golden Sands Management (Marketing) Consulting, Robert Bryniak.
The situation is slightly different in Abu Dhabi, where most plants were procured as IWPPs. Under this model, water production based on multi-stage flash (MSF) technology requires power plants to operate whether the load is needed or not.
"End-of-term extensions in Abu Dhabi are likely to be attractive to the procurer only if power and water can be decoupled," says Bryniak.
An Oman-based partner at legal firm Trowers & Hamlins, Thomas Wigley, adds that the commissioning of Abu Dhabi's nuclear power station and the massive investment in utility-scale solar means that the opportunities for extensions may be limited.
In Saudi Arabia, energy efficiency is expected to be a key driver, especially with IWPPs in which water production is based on MSF. "Recent water prices make RO attractive, and the procurer will likely favour plant extensions where MSF plants are fully or partially converted to RO," says Bryniak.
Termination rights
The most important factor to consider is whether the contracts include early termination rights, as public policy lecturer at the University of Melbourne School of Social & Political Sciences, Mhamed Biygautane, tells MEED.
"Most of these contracts were designed to minimise risks on the government side, so I expect the private sector to be at a disadvantage, regardless of which party initiates coming out of contract."
Biygautane adds that the private sector could seek arbitration or other legal channels to settle disagreements about any incurred losses from coming out of contracts.
For project companies in Oman facing an imminently expiring contract, the option that most assumed would be available was the upcoming spot market, says Wigley. However, Oman's self-generation rules do not allow for an entity other than OPWP to buy power, so project companies cannot currently sell their power to third parties.
Wigley emphasises the need for parties to be clear about their intentions and for procurers to be realistic.
"An annually renewing extension will not allow a project company to refinance and undertake necessary maintenance," he says.
"A multi-year extension may require significant investment in turbine maintenance. So, while the original debt may have been paid off, the tariff needs to take this investment into account."
He adds: "Bilateral negotiations may not be the simple solution that they appear to be – the lack of competitive pressure can cause delays as procurers worry about how to ensure value for money."
Outdated technology
The key reason that transferring assets, as in a BOOT contract, is falling out of favour among offtakers is because their technologies and equipment are outdated.
The generative capacity of these plants is depleted and new plants need to be established to keep pace with environmentally friendly power and water desalination plants and new technologies that boost production while minimising costs, says Biygautane.
Regional governments no longer want to own assets, and the various offtakers no longer have the ability to run the plants even if they were to take them on, points out Wigley.
The privatisation process, started in Oman with the Manah IPP, has been extremely successful, and the idea of governments owning these assets has fallen out of fashion.
"Where there are transfers happening, the assets are being tendered out to be run on an operation and maintenance basis," observes Wigley.
"However, I do not think governments around the region have the appetite for the residual risk associated with ownership."
13 December, 2020 | .By JENNIFER AGUINALDO