Tendering in 2017 reflects tightening margins for developers and contractors
28 November, 2017 | By COLIN FOREMAN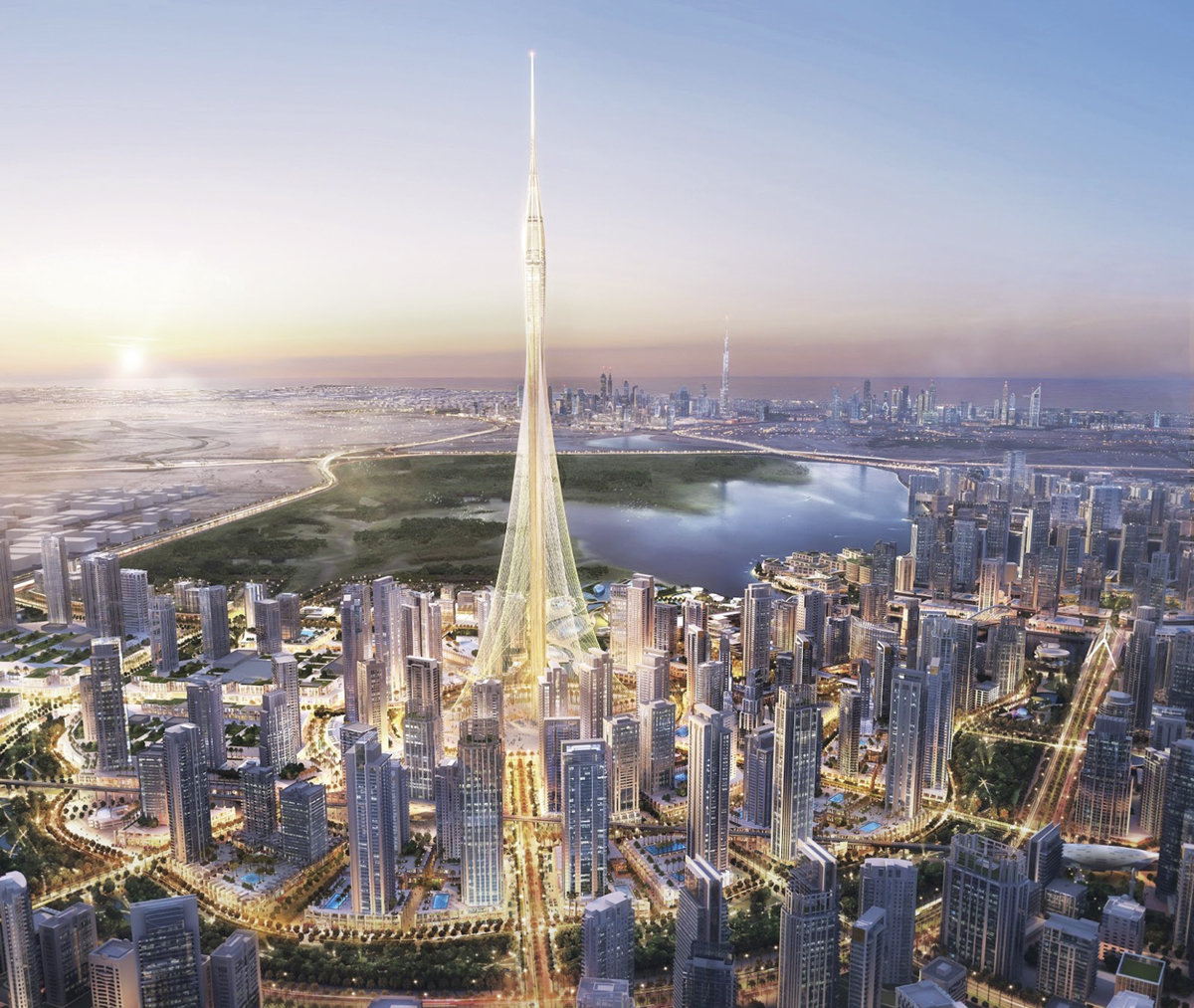 The tenders for The Tower and the shopping mall at Dubai Creek Harbour evoke memories of 2004, when contractors competed for the deals to build what would become Burj Khalifa and Dubai Mall in the Downtown district.
The similarities are striking. Both projects are being developed by Emaar and they involve building the world's largest shopping mall and the world's tallest tower.
It is also understood that, as with Burj Khalifa and Dubai Mall, Emaar does not want to award the same contractor both deals.
In 2004, there was more competition. For Burj Khalifa, the tenderers were:
Al-Habtoor Engineering Enterprises (local)/Murray & Roberts Contractors (South Africa)/Takenaka Corporation (Japan)
Nasa Multiplex (local/Australia)/Ascon (local)
Bel Hasa Six Construct (local/Belgium)/Samsung Corporation (South Korea)/Arabtec (local)
Al-Naboodah Laing O' Rourke (local/UK)/Hip Hing (Hong Kong)
Dutco Balfour Beatty (local/UK)/Consolidated Contractors International Company (CCC; Lebanon)/Paul Y ITC Construction Holdings (Hong Kong)
Grocon (Australia)/Dubai Civil Engineering (local)
Taisei Corporation (Japan)/Arabian Construction Company (ACC; Lebanon)/IJM (Malaysia)
For Dubai Mall, the tenderers were:
Dutco Balfour Beatty/CCC
Grocon/DCE
Al-Habtoor/Murray & Roberts
Bel Hasa Six Construct/Orascom Construction Industries (Egypt)
Nasa Multiplex/Al-Futtaim Carillion (local/UK)
Both contracts were tendered once, with awards due by the end of 2004. By the end of the year, all three were let.
Contrast that with the mall and tower at Dubai Creek Harbour and the lists are more limited, and the tenders more prolonged.
For The Tower, it is understood the potential bidders include: ACC; Belgium's Besix with South Korea's Samsung C&T; Beijing-based China State Construction Engineering Corporation (CSCEC); and US-based Tishman.
For the mall, it is understood three teams are competing: a joint venture of the local Alec, ACC and Dutco Balfour Beatty; CSCEC; and a team of CCC, India's Shapoorji Pallonji, and South Korea's Ssangyong.
The tower was first tendered in late 2016, before a pre-construction agreement was signed with Besix/Samsung. Fresh prices were then sought over the summer, and now fresh bids have been sought. The mall first came out to tender in mid-October, with a closing date of 17 December.
The shorter lists and back and forth nature of the tender process this time around highlights the tighter margins that both developers and contractors have to work with, while still trying to deliver world-class landmark projects.
Although developers can still sell properties in Dubai in 2017, the market is no longer white hot like it was in 2004, and instead of double-digit growth every year, property prices have declined for 12 consecutive quarters. This means developers' budgets for delivering schemes are now squeezed, and if tenders come in above the expected budget, the contract either has to be retendered, value-engineered or more dramatically downsized.
At the same time, contractors' margins have also been squeezed, leaving little room for contingencies should something go wrong, and on record-breaking projects such as tall towers and large malls, the magnitude of those potential risks now exceeds the appetite of many contractors.
Related Posts
Cautious contractors grow wary of bidding
UAE maintains its economic course
Covid-19 reshapes economic priorities
Middle East contract awards: September 2018
Dubai deepens ties with Chinese financial sector
Private sector essential to delivering GCC's $121bn social
CONNECT SERIES: Re-engineering construction in the GCC
PPP projects face contracting bottleneck
Abu Dhabi signs financing deal for Etihad Rail
UAE leads as global economy restarts
28 November, 2017 | .By COLIN FOREMAN