Futureproofing the UAE healthcare sector 
10 May, 2023 | By Mehak Srivastava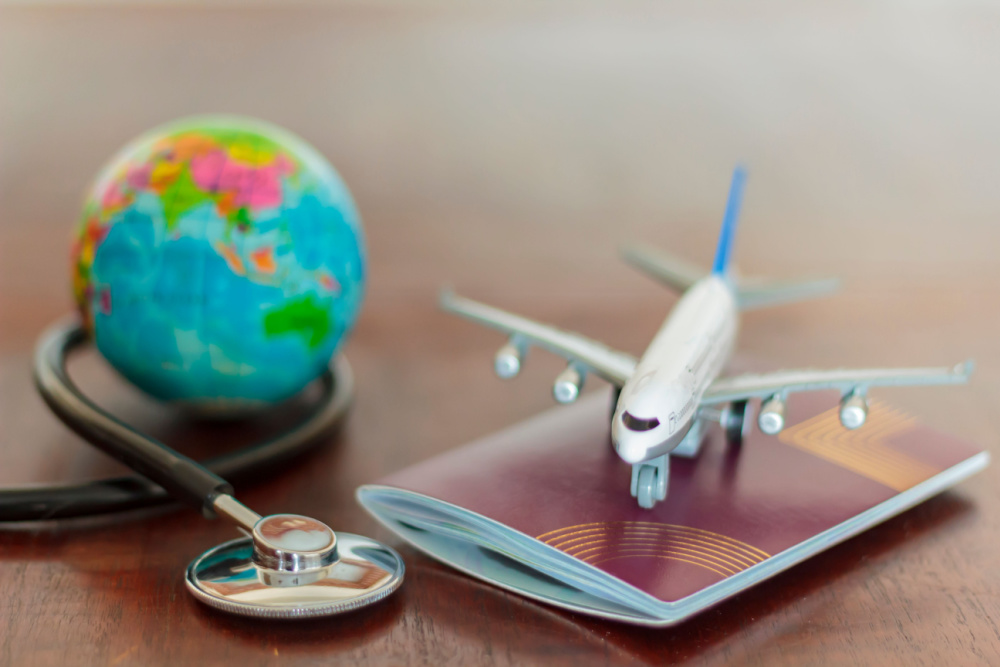 This is article is the fourth in a series from the MEED-Mashreq Healthcare Business Leaders Forum held on 23 February in Dubai. The event saw leading industry experts gather to discuss the role of digitalisation in transforming the UAE healthcare industry and how the public and private sector must collaborate to maximise opportunities.
The UAE Centennial 2071 Plan aims to position the UAE as the best country in the world by the centenary of its foundation. 
A healthy population is essential to achieving this vision, underpinning the efforts taken by the UAE government and public and private-sector healthcare entities to improve local systems.  
Through the National Health Strategy 2017-2021, for instance, the public sector set out a range of initiatives to improve access to care, enhance patient outcomes, and promote healthy living. 
Meanwhile, multi-billion-dollar investments have been directed into healthcare infrastructure, with the development of new hospitals, clinics and medical centres across the country. 
The private sector has also actively partnered up with the government to develop new healthcare facilities and digital health services under public-private partnership (PPP) models. The UAE's first health information exchange (HIE) platform Malaffi, operated by Abu Dhabi Health Data Services (ADHDS), has been established as a PPP with the Department of Health – Abu Dhabi (DOH).  
However, there remains room for improvement. Workforce development is one such area to ensure that the country has the skilled workforce it needs to provide high-quality care. This includes training and development programs for healthcare professionals. 
The UAE must also continue to invest in innovation, while exploring future growth opportunities such as medical tourism and boosting self-sufficiency through industrial localisation of pharmaceuticals and supply chains. 
According to a recently published report by financial advisory firm Alpen Capital, healthcare spending in the GCC is expected to reach $135.5bn in 2027, increasing by 5.4 per cent per year from 2022. 
The UAE is likely to witness the highest CAGR of 7.4 per cent compared with its GCC peers in anticipation of a fast-growing population, increased and wider coverage of mandatory health insurance and a high medical costs inflation rate. 
The way forward is expected to be shaped by increased digitalisation, collaboration between the public and private sectors and a burgeoning medical tourism industry. 
Medical tourism 
In a concerted effort to tap into the economic opportunities provided by medical tourism, the UAE has sought to establish itself as a major healthcare player for patients from around the world. This is on the back of world-class facilities; streamlined visa application processes for foreigners seeking healthcare treatment in the emirates; growth of specialised clinics and treatment centres; and partnerships between various sectors to promote medical tourism.  
An example of the latter is the 2019 agreement between Abu Dhabi's Etihad Airways and Cleveland Clinic for the carrier to provide specific medical travel packages to key markets around the world, delivering a single solution for booking flights, accommodation and medical treatments at the selected healthcare facility. 
Efforts have paid off. According to the 2020 Medical Tourism Index by the US-based Medical Tourism Association, Dubai was ranked first in the Middle East and North Africa, and sixth globally, while Abu Dhabi came in eighth.   
In the years ahead, the UAE needs to focus on making treatments more cost-effective and ensure it scales up its infrastructure in line with local and international demand.  
Enabling a startup culture 
Rooted in innovation, efficiency and cost-effectiveness, startups can play an important role in scaling and future-proofing a country's healthcare sector.  
Recent years have seen startups transform the UAE's healthcare landscape. For instance, Health at Hand is a telemedicine platform that allows users to consult with licensed doctors and nurses via phone or video. The platform also offers home health services such as physiotherapy, nursing, and laboratory tests. 
Another startup is Vezeeta, which allows patients to book appointments with doctors and other healthcare providers. It provides real-time availability, patient reviews, and ratings. 
"A lot of startups often lack direct access to a healthcare ecosystem in this part of the world, unlike hubs in Boston, London and elsewhere," said Shadab Khan, director of AI and applied science at Abu Dhabi's G42 Healthcare. Khan was part of a panel discussion at the MEED-Mashreq Healthcare Business Leaders Forum in Dubai, which brought together industry experts from across the UAE's healthcare ecosystem. 
"What is missing here is a validation mechanism for a startup to engage with to pilot and scale their solutions," he added. 
Khan emphasised the need to create incentives for established players to work with startups to nurture the growth of a whole new business segment. 
"At G42, we're creating a full response chain for such innovation, whether it is an idea from within our organisation or a startup that wants to work with us. We take it from a concept, solution, through to testing with partners and taking the feedback to the startup." 
Equally important is to adopt lessons from markets that have succeeded in this regard. 
"Estonia is one such country we can turn to for lessons," said Mazin Gadir, digital health and innovation director at IQVIA MEA and a digital health expert within the Digital Health Technical Advisory Group (DHTAG) at the World Health Organisation. "The country has been recognised as one of the leading nations in e-health and digital health innovation, and several healthcare startups have emerged in recent years." 
Estonia's healthcare startup economy has benefited from the country's advanced digital infrastructure and supportive business environment. The government has invested heavily in digital health initiatives, and Estonia's e-health system has been recognised as one of the most advanced in the world.  
"Bringing this thought process to the UAE can give us transformative results, enabling the creation of an ecosystem led by the likes of the government, G42 Healthcare, Hub71, and so forth. This is what we need," added Gadir. 
 Why is it important for the UAE to have a far-reaching vision for its healthcare sector? 
Growing population

: The UAE's population is expected to continue to grow, with estimates indicating that it will reach 13.5 million by 2050. This will place increased pressure on the healthcare system to provide quality care to a larger number of people.

 
Ag

e

ing population

: Like many countries around the world, the UAE is facing an ageing population. This demographic shift will increase demand for healthcare services, particularly for chronic disease management and long-term care.

 
Advances in technology

: Rapid advances in healthcare technology, such as artificial intelligence, telemedicine and robotics, are transforming the healthcare landscape. Future-proofing the healthcare industry in the UAE means investing in these technologies to improve efficiency, reduce costs, and enhance patient outcomes.

 
Crisis preparedness

: The

Covid

-19 pandemic highlighted the need for a robust and agile healthcare system. Future-proofing the healthcare industry in the UAE means ensuring that the country is prepared to respond to future health emergencies.

 
Economic benefits

: The healthcare industry is a major contributor to the UAE's economy, and future-proofing it will help to sustain this contribution. Investing in healthcare technology and infrastructure will also create jobs and stimulate economic growth.

 
10 May, 2023 | .By Mehak Srivastava