Export credit works both ways
20 February, 2018 | By COLIN FOREMAN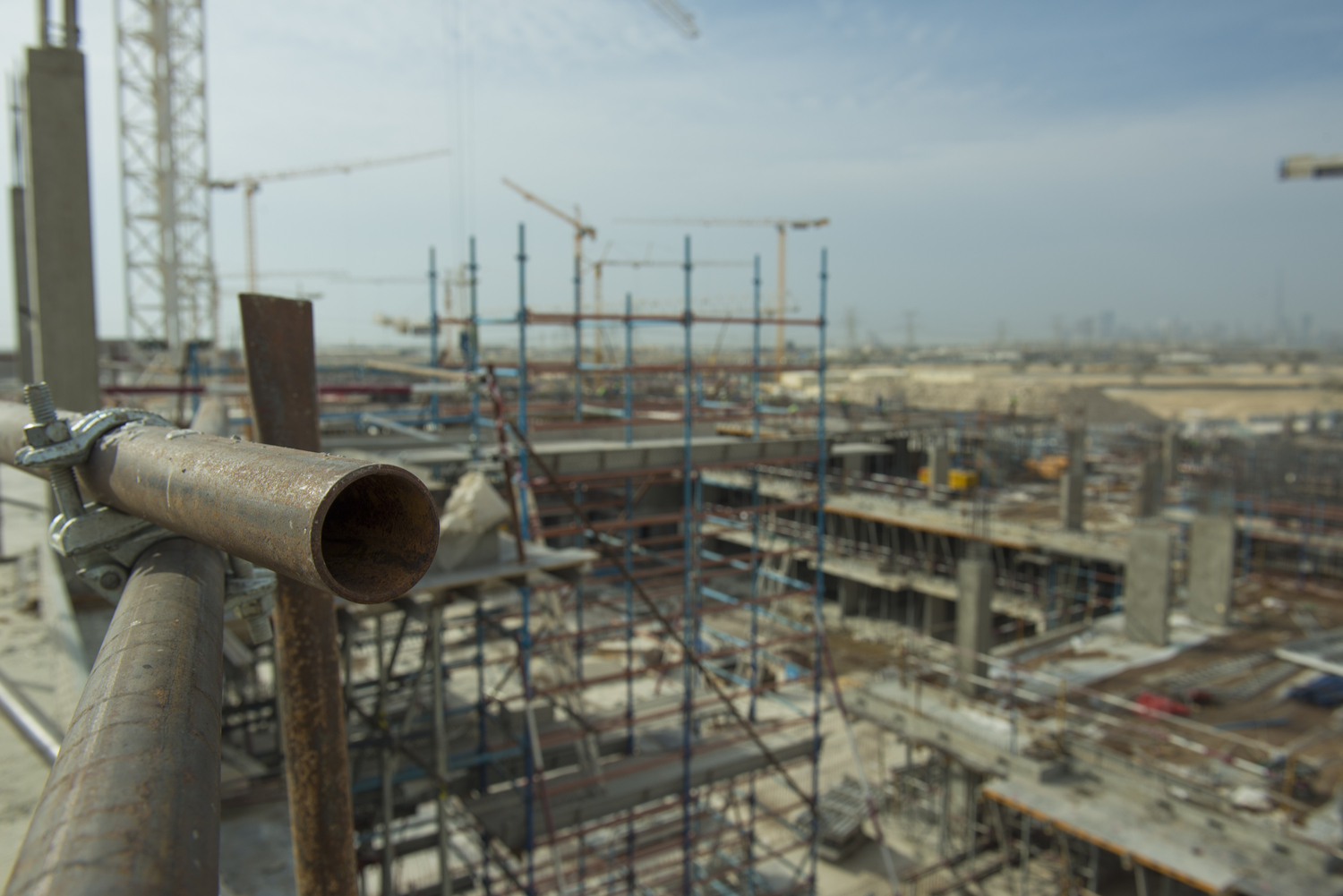 Ever since the global financial crisis hit the region in 2008, real estate developers in the UAE have been exploring alternative funding methods to deliver their projects.
Export credit funding backed by foreign countries has long been used for infrastructure projects, and in recent years has been increasingly relied upon by real estate developers to move ahead with projects. Although this has created new work opportunities for construction companies, it has come at the cost of potentially higher project spending, and the exclusion of the local supply chain.
New challenge
For most real estate developers, securing funding since 2008 has been a new challenge as the preceding years of easy credit meant funding projects was a relatively straightforward affair. Off-plan property sales, combined when needed with direct bank borrowing, was the standard business model, and until 2008 it worked well enough to deliver tens of billions of dollars of projects, including major masterplanned developments such as the Palm Jumeirah and Dubai Marina.
Since 2008, property developers have not had it so easy, and although off-plan sales have returned sales, the market is not awash with cash in the same way as it was in the past.
Developers' strategies have also changed as they move to develop and own assets such as shopping malls, hotels and residential properties for lease that generate recurring revenues. While this shields developers from the peaks and troughs of the more volatile off-plan sales market, it does not give them the substantial injection of upfront liquidity that comes with investors deposits.
Bridging the gap
Although some developers are able to access the cash they need to get their projects moving by themselves, many cannot, and spotting an opportunity, some contractors have bridged this gap by using expertise they have developed on infrastructure projects.
While some local firms have established property businesses that invest in projects as a real estate developer and then help secure work for the core construction business, the most prevalent source of contractor-arranged funding in recent years has been export-credit-backed funding from foreign countries. These funding models give developers access to cheaper sovereign-backed funding on the proviso that a certain percentage of the goods and services used on the project are from that country's home market.
Initially, it was contractors that offered funding solutions to clients, but the market quickly responded with clients explicitly asking contractors to provide funding options when tendering for work. "There were some projects that moved ahead with contractor-led funding before 2014, but the real change came when oil prices dipped and liquidity for projects tightened," says a Dubai-based contractor. "We then started to see funding being asked for by clients, and that remains [the case] today."
UK-backed funding
The UK set the pace for the market when it came to export-credit-backed funding for real estate projects in the UAE. UK contractor Carillion, which entered liquidation proceedings in January, was the prime exponent of bringing UK-backed funding to schemes such as the first two phases of Dubai World Trade Centre's One Central development and the Hard Rock Hotel scheme in Abu Dhabi. Other UK contractors, such as Kier, have followed, using UK Export Finance funding for Meraas' Dubai Arena project and residential projects for Nshama.
More recently, Dubai-headquartered ASGC has secured UK-backed funding with its UK registered entity for projects in the UAE.
Italy has followed the UK's lead. In 2017, it supported a $435m contract awarded to Italy's Salini Impregilo for the construction of the Meydan One mall in Dubai. Italy's CDP Group is providing a $300m loan to the contractor for the project guaranteed by Italy's export credit agency Sace.
Chinese financing
China has also played a role. Beijing-based China State Construction Engineering Corporation has helped arrange financing for several major projects, including the Viceroy on the Palm Jumeirah.
It may also help fund a much larger project at Dubai's Motor City. In September 2017, it signed a memorandum of understanding with local developer Union Properties for the construction of a $2.2bn masterplanned development with 44 high- and mid-rise towers, which it may help arrange funding for over the next four years.
Off-plan sales drop
Clients will continue to rely on contractors for funding in 2018. In January, data from real estate consultancy GCP-Reidin showed that off-plan sales were down 28 per cent in volume and 40 per cent in value compared with a year ago, and although the market was expected to cool in 2018, the drop is more severe than expected. This means developers will not have as much cash from deposits to move ahead with projects in 2018 compared with 2017.
As export credit becomes more widespread, questions will be raised about the potential for increasing the cost of delivering projects at a time when sales prices are falling.
Local suppliers' concerns
Local suppliers have voiced concerns that as foreign funding with home-content stipulations becomes more prevalent, they are being excluded from their domestic markets. The issue can be a sizeable one, given the investments that have been made in the construction supply chain over the past decade.
"We were not able to supply products to a project that was right on our doorstep because it was backed by UK funding and therefore sourced its materials from a competitor with a UK registration in Saudi Arabia," says a Dubai-based supplier.
Proposed UAE programme
Having lost out on deals at home due to export credit deals, UAE-based suppliers would like the same sort of support that their competitors receive from their governments. Tentative steps have already been taken to create more export opportunities for local UAE producers. Last year, the Abu Dhabi Fund for Development (ADFD) commissioned South Korea's Korean Development Institute to study the feasibility of a UAE-based export finance programme that could provide UAE firms with the same sort of funding support that is available for UK, Italian and Chinese companies.
The proposed programme will build on projects such as the new terminal at Bahrain International airport, which is being built by a contracting joint venture that includes the UAE's Arabtec Construction. That project is directly funded by ADFD and, as part of the procurement process, UAE firms received a preferential score during the tender evaluation phase.
Despite these concerns, export credit is here to stay. The UAE will remain an export destination for contractors and suppliers from other countries, while at the same time becoming a more active exporter of construction-related goods and services.
Related Posts
CONNECT SERIES: Re-engineering construction in the GCC
Controlling real estate supply in Dubai requires delicate
Dubai pushes reforms for cancelled projects
The long summer ahead for GCC contractors
Sustainability shapes Ras al-Khaimah real estate
UAE moves to address competitiveness
Middle East tourism economy readies to reopen
Dubai policy body recommends establishing PPP unit
UAE Construction Think Tank recommends adoption of standardised
Companies call for greater financing support from Covid-19
20 February, 2018 | .By COLIN FOREMAN