Sustainable finance shapes the future of GCC real estate
02 November, 2021 | By MEHAK SRIVASTAVA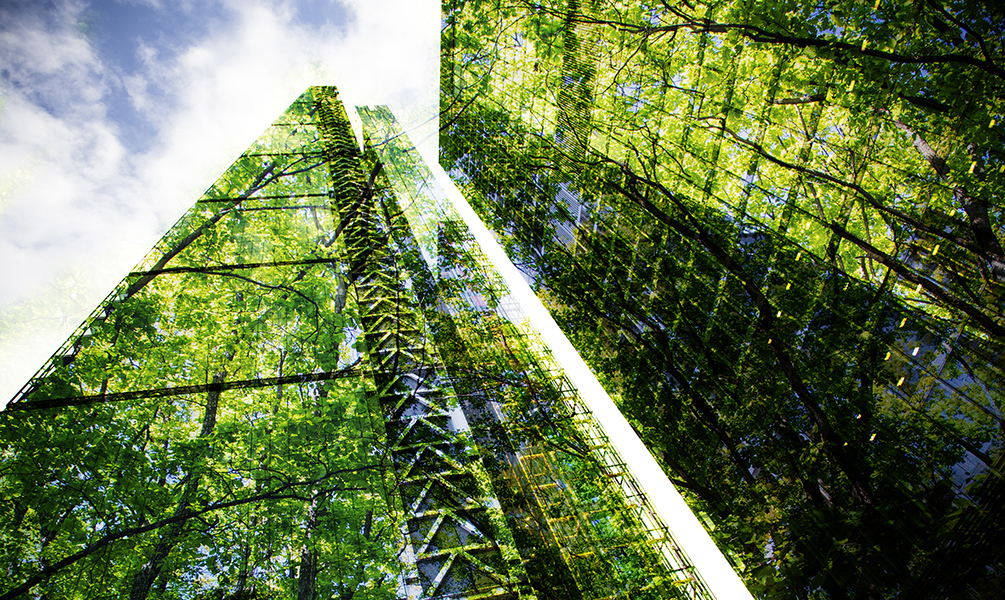 Environmental, social and governance (ESG) principles are influencing investor decisions in the GCC real estate market, says Mashreq Bank
The Covid-19 pandemic has reiterated the need to address concerns surrounding climate change, social issues, diversity and equality
Environmental, social and governance (ESG) reporting will continue to grow in importance, due to a paradigm shift driven by a push for sustainable, people-centric cities in the GCC
Sustainable real estate and infrastructure is an attractive investment opportunity for financiers and investors alike
Standardisation and regulatory framework are necessary to streamline ESG investments
Download the complete media briefing here
UAE, 2 November 2021: Environmental, social and governance (ESG) standards will play a critical role in real estate investment and purchasing decisions over the next decade, says a senior corporate banking executive in the UAE.
"Asset managers and fund allocators are increasingly prioritising companies that are ESG-focused, versus those that are not," says Asad Rahman, senior director, real estate finance and advisory at Mashreq Bank.
"ESG wasn't a popular concept that was discussed with GCC clients four years ago, even though the term was first coined back in 2004," adds Rahman. "But now, the concept is widely discussed by our clients, regardless of whether they're actively deployed in this theme at present or sitting on the sidelines."
Globally, nearly $490bn of green, social and sustainability bonds were sold in 2020 along with a further $347bn allocated into ESG-focused investment funds. For 2021, sustainable-debt issuance is expected to reach $650bn while money flows to ESG funds is set to continue.
The need for change
The impact of climate change is becoming increasingly prevalent across the globe. There is an urgent need for businesses to adopt long-term sustainable strategies, and more so in the water stressed GCC region.
This change is a necessity for the real estate sector – an estimated 40 per cent of all global carbon emissions come from the construction and operation of buildings.
At the same time, real estate in the GCC needs to look beyond building just sustainable and energy efficient buildings. There is a need to deliver spaces that balance health, wellness and technology too. Clients now demand this in their offerings.
"Inclusion, diversity, work-life balance etc – these need to play just as much of a role," says Rahman. "It is also about the health and wellbeing of the community, and this will play a significant part in investor decisions in the years ahead."
The focus on sustainable, smart and healthy communities also underpins Dubai's future urban strategies.
District 2020, which is Expo 2020 Dubai's legacy project and one of the five key centres identified in the Dubai 2040 masterplan, has been designed as a "people-first, purpose-driven community". The district is keen to position itself as a tech-enabled, futuristic urban hub prioritising wellbeing for residents and workers alike.
Regulatory framework
Rahman emphasises that being ESG-compliant to attract international capital will become more and more important. He says that a few listed exchange-traded funds (ETFs) are actively prioritising ESG investments, and that companies that don't take ESG seriously "may experience a deviation" in their future fund allocations.
"In time, there will be more government influence to keep up with global investment themes of ESG," he says. "The renewables space is here to stay and the reliance on fossil fuels is changing."
Investor concerns regarding reporting and sufficient detail, however, persist. Technology could be one solution to improve this, supported by the necessary regulatory framework.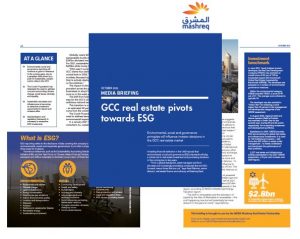 "Regulations are not yet globally standardised, but multi-jurisdictional collaborations are increasingly gaining momentum," says Rahman. "Dubai Financial Market has an ESG reporting guide that suggests a number of different metrics for listed companies. There are no penalties if the firms don't adhere to these guidelines, but it's increasingly obvious that those that adopt this could rise as market leaders."
Download the complete media briefing here
02 November, 2021 | .By MEHAK SRIVASTAVA