How retrofit can be a realistic route to net zero targets
18 July, 2022 | By MEHAK SRIVASTAVA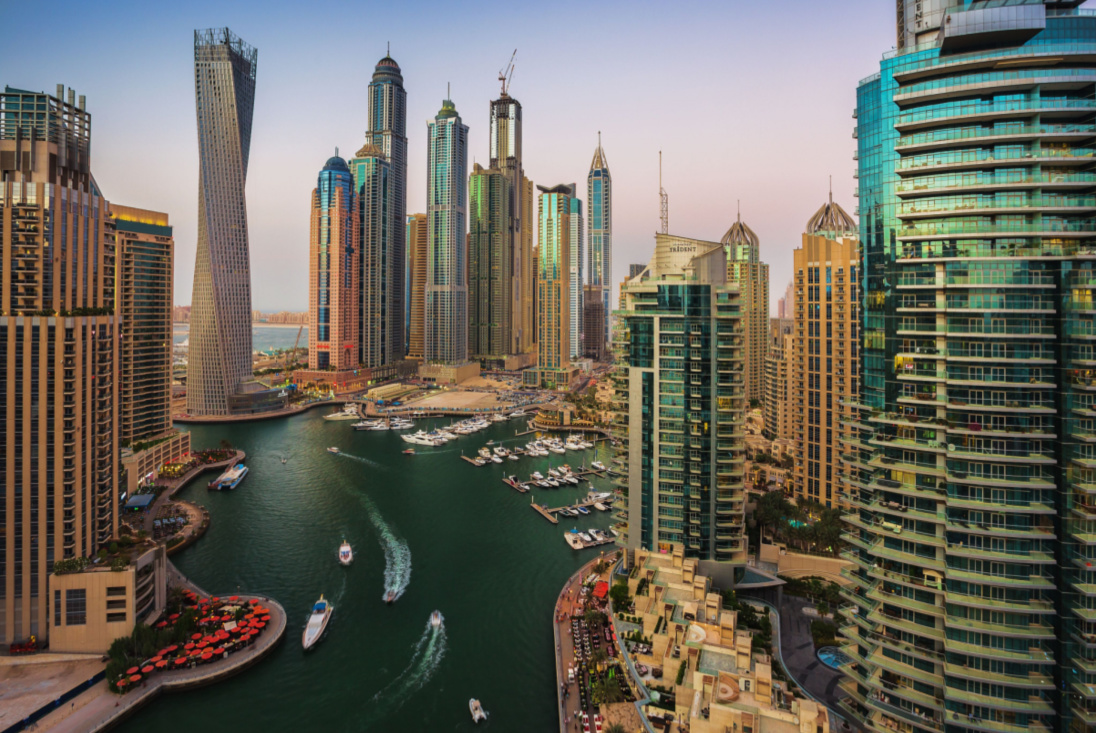 Retrofitting can serve as the stepping-stone to achieving net-zero carbon future
As the costs attached with meeting net-zero goals become clearer, built environment specialists are prompting stakeholders to consider the benefits of building retrofits.
Speaking at the construction edition of the MEED-Mashreq Business Leaders Club on 9 June, UAE-based experts emphasised the role of construction firms and their funding partners in exploring options to give existing properties a new lease of life.
Retrofit provides gains
The World Green Building Council (WGBC) highlights that landlords in major cities including Vancouver and London are trying to meet increasing consumer demand for more efficient buildings by revamping existing spaces.
Changes include insulation and solar panels, LED lighting upgrades, low-flow water fixtures that help regulate water usage, and sealing and weatherising the building's envelope to create a better separation between the outdoor air and the conditioned ambient air.
Integrating these with enhanced digital infrastructure can further bolster operational performance and improve maintenance practices.
Estimates by the American Council for an Energy-Efficient Economy (ACEEE) indicate that comprehensive retrofits of commercial buildings can enable up to 40 per cent energy savings compared to single-measure improvements.
Local authorities across the UAE are spearheading retrofit programmes to enhance the energy performance of some existing building stocks. Dubai leads the way and has completed retrofitting of more than a thousand buildings and 7,000 villas.
According to Dubai Electricity and Water Authority (Dewa), its project of retrofitting 30,000 buildings across the emirate can help unlock savings of over $22bn.
Dewa further reports the project will help Dubai eliminate nearly one million tonnes of carbon dioxide emissions, and reduce consumption of more than 5.6 billion imperial gallons of water and 1.7 terawatt hours (TWh) of electricity by 2030.
Building a business case
A government representative from Ras al-Khaimah said as awareness of retrofit options increases, it is important to ensure the process is accessible for a wider section of the property market and not just larger players.
"Governments must consider initiatives such as retrofit incentives to remove obstacles that could otherwise prevent well-intentioned landlords and developers from being able to consider retrofit as a potential route to net-zero," he said.
Also critical is greater clarity on financial regulations and minimum efficiency standards.
"A strong and transparent business case supported by measurement and validation is also needed to see how benefits are realised over the whole life of the building. Only then will we see if retrofit is the optimum low carbon, net-zero focused solution."
Retrofitting efforts are apparent in the UAE, but there are no mandates that stipulate necessary upgrades of older buildings. This is seen as an issue to be overcome before retrofitting can become a natural progression in a building's lifecycle.
Community benefit
A Dubai Municipality representative at the club said that the region's construction industry has been accustomed to tackling huge projects and may take time to come to terms fully with the change in scale that retrofit brings.
"As more people end up living longer in the city, they will hopefully be more inclined to invest in their homes," he said.
"For this reason, it is important to recognise the importance of smaller niche retrofit projects to regularise opportunities so that everyone in the community can benefit. This opens a new market within the contracting side where smaller firms can help people to retrofit their homes with new technologies that will help them make their own contribution to reducing carbon emissions."
The materials used in construction also influence the decision to retrofit. An engineering consultant in the room said that while buildings have become much more energy-efficient, significant amounts of energy are still required – and therefore large amounts of carbon are emitted both during the manufacture of components as well as in the construction phase.
This has added more weight to the argument that retrofitting existing structures to increase their energy efficiency may be a sensible way to assess the impact of embodied carbon released during the build, operation, and demolition of new structures.
"However, mandating carbon assessments is only the first step in a long and difficult journey to realising a substantive reduction in a building's overall carbon footprint," said the engineering consultant. "The need for low carbon construction materials, at commercially sensible prices, is an obvious and considerable hurdle to reducing the overall carbon footprint of the construction industry."

This article is a part of a series of reports from the MEED-Mashreq Business Leaders Club: Construction edition held in Dubai on 9 June 2022. Attendees at the closed-door event were speaking on condition of anonymity.
18 July, 2022 | .By MEHAK SRIVASTAVA