Adnoc breaks down $109bn five-year project plan
03 December, 2017 | By JOHN BAMBRIDGE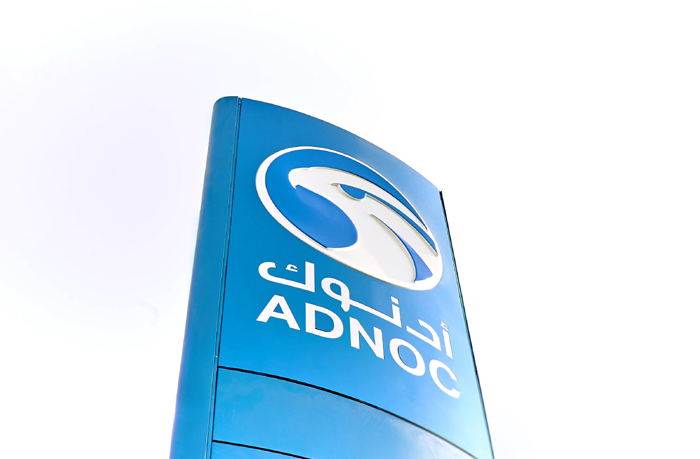 Abu Dhabi's Supreme Petroleum Council (SPC) has approved plans by Abu Dhabi National Oil Company (Adnoc) for a capital expenditure of more than AED400bn ($108bn) over the next five years, as it moves to expand its upstream and downstream capacity and capabilities.
60 per cent of this total will be directed towards upstream projects, including the exploitation of unconventional gas resources
40 per cent of the funds will be channelled into a major expansion of Adnoc's downstream refining and petrochemicals capacity
As Abdulmunim Saif al-Kindy, head of the upstream directorate at Adnoc, says: "[The funds are] to achieve the stated objectives of Adnoc at [a commercially viable] cost. The distribution of funds will be based on what can be achieved in the time frame, but that is the total committed."
From this total expenditure figure, "more than 40 per cent" of the funds will go into downstream business, and see the growth of Adnoc's crude refining capacity by 60 per cent, according to Abdulaziz Abdulla Alhajri, head of the downstream directorate at Adnoc.
New capacity
As Alhajri explains: "Our overall refining capacity today is 922,000 barrels a day [b/d], out of which about 650,000 b/d is crude processing. We will be building a new refinery, targeted at 600,000 b/d, to expand our crude production to 1.2 or 1.25 million b/d."
The SPC meeting, led by Sheikh Mohammed bin Zayed al-Nahyan, crown prince of Abu Dhabi and vice-chairman of the SPC, also backed Adnoc's plans to more than triple its petrochemicals capacity from 4.5 million tonnes a year (t/y) today to 14.4 million t/y by 2025.
The Borouge 4 and PP5 developments planned by the Borouge joint venture between Adnoc and Austria-headquartered Borealis will capitalise on the existing infrastructure at Adnoc's Al-Ruwais installation – already the fourth-largest refinery in the world – and increase Adnoc's polyolefins capacity from 4.5 million t/y to more than 10 million t/y.
This should make it the largest integrated polyolefins complex in the world.
Adnoc will also develop a further 4 million tonnes of aromatics capacity, notes Alhajri. "[About] 1.5 million tonnes as part of the expansion of the current production of gasoline and other aromatics, and another roughly 3 million tonnes from the newer refinery," he says.
One project will convert naphtha, which is currently exported, into gasoline and aromatics.
Growth upstream
The outstanding 60 per cent portion of the $109bn capital expenditure will be directed towards Adnoc's ongoing exploration and extractive capacity in the upstream business, where it remains on track to expand oil production capacity to 3.5 million b/d by the end of 2018.
"We are going up to a level of production capacity and sustaining that level in oil and gas," says Al-Kindy.
Adnoc currently produces about 3 million barrels of oil and 9.8 billion cubic feet of raw gas a day across its 16 subsidiaries and joint ventures.
The company has also resolved to focus on the appraisal and exploitation of Abu Dhabi's unconventional gas resources in support of the 2030 strategy backed by the SPC.
"We are embarking on some unconventional work, and we are going downstream both in refining and petrochemicals," says Al-Kindy. "We are very much focused on the downstream and trying to enhance our presence there."
Related Posts
Adnoc formally signs contract for world's largest oil
ENERGY CLUB 4: The outlook for upstream gas
The Future of Middle East Energy
UAE records pick-up in oil and gas contract
Adnoc considers changes to In-Country Value scheme
Egypt's petrochemical projects market triples in value
Busy years ahead for upstream operators
IMF forecasts 7.1 per cent drop in GCC's
Gulf states to spend $320bn in the oil
Abu Dhabi offers six oil and gas blocks
03 December, 2017 | .By JOHN BAMBRIDGE