Etihad Rail completes stage 2 design
12 February, 2019 | By JENNIFER AGUINALDO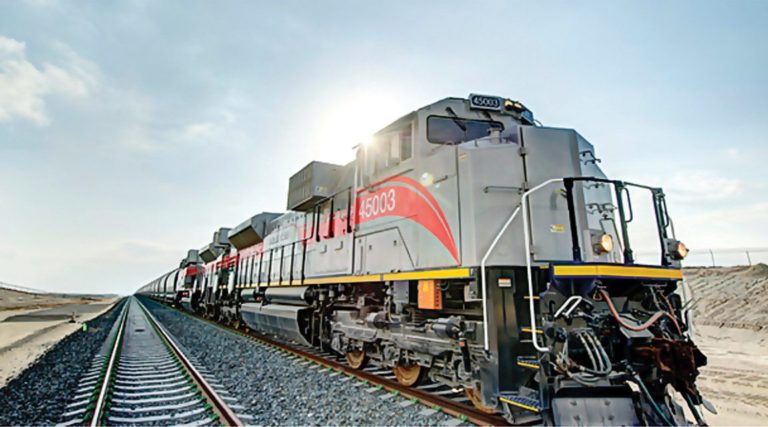 Etihad Rail unveils new strategy and brand identity following budget approval and completion of stage 2 network design
Abu Dhabi-based Etihad Rail has completed the network design for stage 2 of the 1,200-kilometre federal railway scheme.
The firm also unveiled a new strategy and brand identity following the government's approval of the stage 2 budget.
"The new strategy reflects the company's future aspirations to act as a catalyst for economic growth and to provide a safe and reliable means of transportation for future generations," the firm said in a statement.
Stage 2 comprises a 605km network extending from Ghuweifat on the Saudi border in the west to the UAE's Port of Fujairah on the east coast.
Stage 2 civil and track works have been broken down into four packages. These include:
Contract C0303, the first package, which entails the construction of a 138km rail line in the Al-Dhafra region between Ghuweifat and Ruwais
Contract C0304, which involves the construction of 200km mainline in Abu Dhabi and a 40km branch line to Khalifa Port
Contract C0306, which involves the construction of a 78km mainline in Dubai and a 20km branch line to Jebel Ali port
Contract C0308, which involves the construction of a 98km mainline from Sharjah to Fujairah and a 29km branch line to Tawyeen
Bids are currently under evaluation for the first package.
Prequalified teams are preparing to bid by 21 March for the remaining three packages.
Etihad Rail has also initiated the prequalification process for two other key packages for stage 2. That includes the provision of rolling stock as well as the design and build of operation and maintenance (O&M) facilities.
US-based Jacobs Engineering, along with UK company Atkins, was selected last year for the engineering design contract for stages 2 and 3 of the railway network. In May, Etihad Rail awarded French engineering consultancy Egis Group the PMC contract for the scheme.
MEED understands Etihad Rail has signed a series of land lease agreements throughout the UAE to secure the rail network's transport corridors in all the emirates.
The firm also said that the project's stage 2 will provide "innovative solutions to support the national wealth and economic diversification in the long term, by linking all major UAE ports."
12 February, 2019 | .By JENNIFER AGUINALDO