Contract award delays beset power sector
11 November, 2020 | By JENNIFER AGUINALDO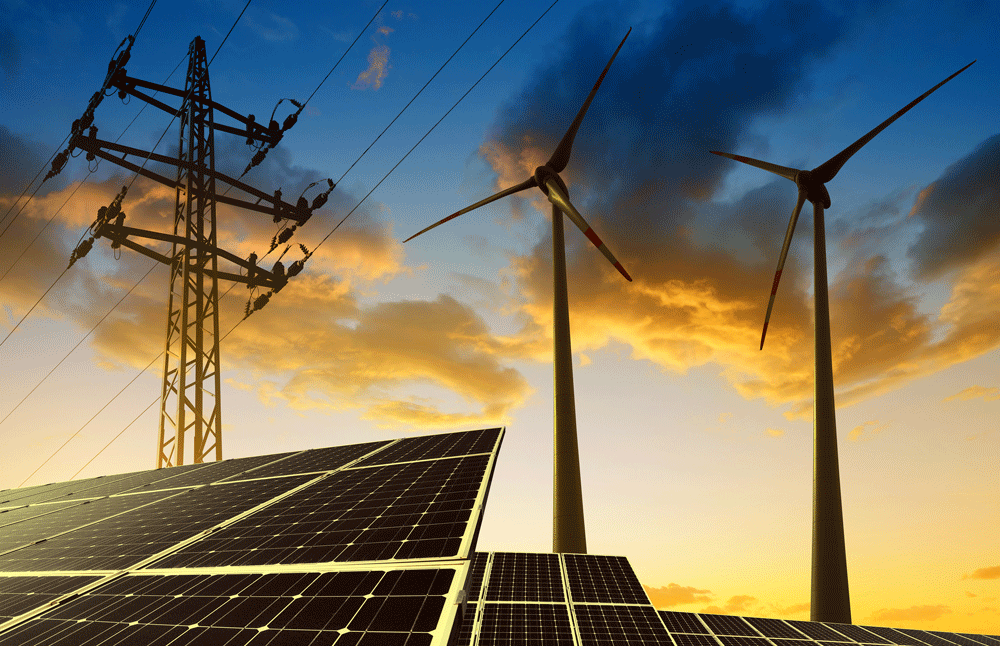 This year looks good compared to 2019, when there was a record low for contract awards
An estimated $3.17bn-worth of power generation contracts were awarded in the first nine months of 2020, surpassing the $1.84bn awarded in all of 2019, which was the weakest year for contract awards in the sector since 2011.
However, the total value of contracts awarded in the first nine months of this year equates to only about 45 per cent of the expected value of 2020 contract awards, data from MEED and regional projects tracker MEED Projects indicates.
With 10 weeks still remaining before the end of the year, the possibility of meeting the expected value of awards may still be possible.
Saudi Arabia's renewable energy projects hold the key. The six schemes under the second round of the National Renewable Energy Programme, which underwent a competitive bidding process this year, and the 2GW Sudair solar project, which is being directly negotiated, account for the majority of the contracts – worth between $3.0bn and $3.5bn – that are due to be awarded this year.
With so many moving parts underpinning capacity procurement decisions … it can be said that the short- to mid-term outlook today differs significantly compared to a year earlier.
The major power generation projects awarded during the year include the $1.1bn contract for the 2,400MW combined-cycle gas turbine plant, Fujairah F3, in the UAE's northern emirates. The other main contracts awarded were for the 900MW fifth phase of Dubai's Mohammed bin Rashid (MBR) solar park, the 2,000MW Al-Dhafra solar photovoltaic (PV) scheme in Abu Dhabi, and the 800MW Al-Kharsaah solar PV in Qatar.
Major power generation contracts awarded in 2020
| | | | | | | | |
| --- | --- | --- | --- | --- | --- | --- | --- |
| Project | Country | Capacity (MW) | Developer |  EPC Contractor | Estimated budget ($m) |  EPC contract value ($m) | LCOE* ($cents |
| Al-Dhafra solar IPP, Abu Dhabi | UAE | 2,000 | EDF,Jinko Solar | To be confirmed | 1,200 | NA | 1.350 |
| Fujairah F3 IPP (CCGT) | UAE | 2,400 | Marubeni Corporation | Samsung C&T | 1,150 | 953 | 4.577** |
| MBR solar park -phase 5 | UAE | 900 | Acwa Power, Gulf Investment Corporation | Shanghai Electric | 564 | 451 | 1.695 |
| Al-Kharsaah solar PV IPP | Qatar | 800 | Marubeni Corporation, Total | Power China Guizhou Engineering | 467 | 374 | 1.449 |
IPP=independent power project; LCOE=levelised cost of electricity; **=Value converted from 16.812 fils/kWh; Sources: MEED, MEED Projects
All four contracts are being developed as independent power projects (IPPs). With the exception of Fujairah F3, all are solar PV power plants. The projects are being developed on a build-operate-own basis, with the exception of Al-Kharsaah, which has adopted a build-operate-own-transfer model.
10-year trend
Excluding projects that were awarded and subsequently put on hold or cancelled, the years 2011 to 2020 saw a total of $62bn-worth of contracts awarded across the six GCC states.
Power generation (including IWPPs) main contract awards, 2011-20 ($m) 
 *Values refer to main contract value for both PPPs and engineering, procurement and construction projects; Sources: MEED, MEED Projects
Saudi Arabia awarded a total of more than $27bn-worth of contracts, equivalent to 44 per cent of the total. The UAE ($18bn) and Oman ($6.5bn) awarded the second and third largest value of cumulative power generation contracts during this period.
Next 12 months
Key schemes are expected to be awarded over the coming 12 months. In addition to the Saudi renewable energy projects, the contracts to develop Doha's gas-fired Facility E independent water and power project (IWPP), the Manah 1, and Manah 2 solar IPPs in Oman are scheduled for award. In Abu Dhabi, the planned upgrade of Taweelah B and the planned high-voltage, direct current (HVDC) subsea transmission system between Adnoc and Taqa could also move forward.
Contracts for Saudi Aramco's cogeneration plants in Marjan and Tanajib and Jafurah could also be awarded within this period, unless the client decides to delay the planned commissioning dates for the plants. It is also worth noting that the multi-utilities contracts for two of Saudi Arabia's major development projects, The Red Sea Project and Qiddiya entertainment city, are due for award shortly.
Kuwait's major planned IWPPs, Al-Zour North 2 & 3 and Al-Khiran 1, as well as the planned waste-to-energy schemes on the agenda in several GCC countries, could also advance to the main contract bidding phase during this period.
Market outlook
The market's performance in 2020 appears positive when compared to that of 2019, which was the worst year in terms of contract awards in the past decade. However, compared with 2011 and 2015 – the period's best years, with annual contract awards exceeding $11bn – 2020 is still way off the mark.
Oil prices and electricity demand growth will inform the decisions to be made over the coming weeks in terms of contract awards. What is harder to predict is the pace at which new projects will be tendered, although the waste-to-energy schemes at least enjoy the added impetus of contributing to many countries' goals of reducing the amount of waste sent to landfills.
While the imperative to replace ageing facilities with renewable energy or gas-fired power plants remains, new power from nuclear and coal, as in the case of the UAE, in addition to a shift in demand resulting from the Covid-19 pandemic, may trigger a short pause to the region's expected renewable energy bonanza.
With so many moving parts underpinning capacity procurement decisions, as one regional expert tells MEED, the short- to mid-term outlook today differs significantly compared to that of a year earlier.
11 November, 2020 | .By JENNIFER AGUINALDO