Building Future Cities – MEED Mashreq Construction Partnership July 2019 Newsletter
21 July, 2019 | By Alina.apostu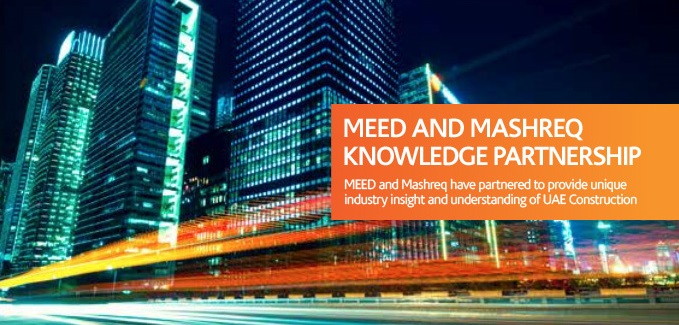 The MEED Mashreq Construction Partnership has developed a powerful flow of data and insight on the construction sector. Through our dynamic programme of high-level industry clubs and research reports, the partnership provides a forum to address industry pain points such as contract disputes, payments, adversarial client-contractor relations and delayed technology adoption. This newsletter offers you access to the latest report, interview with an inspirational leader and construction club highlights.
Delivering our future cities will not be simple and will require new approaches in planning and execution. This is where the challenge lies for the construction industry. Industry stakeholders – planners, designers, contractors, government officials, technology experts, academics and researchers – must collaborate to deliver cities of the future. On 17 April 2019, the seventh Mashreq Construction Club took place at Dubai's Address Boulevard Hotel, to discuss the implications of future cities for the construction industry. Discussions centred around planning regulations, building technologies and the need for research. Watch the club highlights video here.

Building Future Cities is the sixth report from the MEED/Mashreq Construction Partnership. The report looks at the factors shaping the region's cities of the future: social, economic, environmental and technological. The report features insights from experts from a range of organisations such as Serco Middle East, Khalifa University, Cisco, Masdar and BuroHappold, on the trends shaping our future cities, potential transformations enabled by new and emerging technologies, and considers whether the construction industry is ready for change. Click here to download your copy.

The 'Ten minutes into the Future' initiative, produced by MEED and powered by Mashreq, aims to explain and highlight the challenges and opportunities facing various sectors, through a series of short video interviews with key influencers. Chairman and chief executive of Emirates Airline & Group comments on the challenges facing aviation. Climate change and rising costs are huge challenges for the aviation sector. Responding effectively to them is not easy and requires decisive action. "You always have to look at your costs," says Emirates Airline & Group chairman and chief executive Sheikh Ahmed bin Saeed al-Maktoum. Access the full interview here.

The purpose of the MEED Projects Awards is to celebrate the best that the GCC projects industry has to offer. MEED's aim is to support the development of the region by supporting this crucially important sector. The MEED Projects Awards has become the leading stamp of quality and achievement for anyone operating in the GCC projects sector. The awards not only recognise the construction element of project delivery, but also consider the value and quality of a project throughout its entire life cycle, from the design concept through to engineering and construction and its wider contribution to society and to the environment. This year's cohort of winners showcases our region's continued evolution as this sector lays the foundations of our future. Watch here the 2019 Awards highlights video.
21 July, 2019 | .By Alina.apostu