Building Future Cities
23 April, 2019 | By Richard Thompson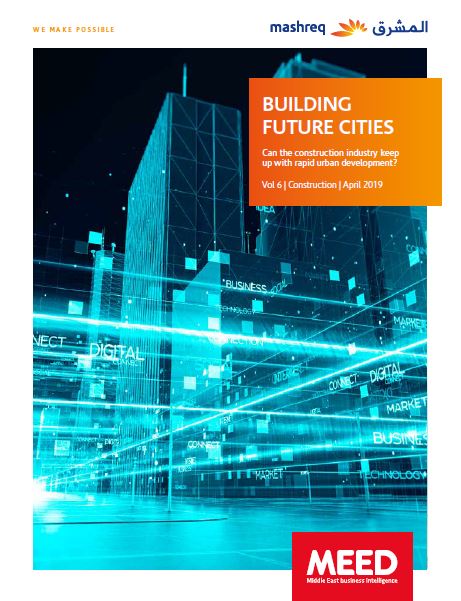 Why the Gulf is set to lead the world in urban planning development and management
One of the most significant long-term trends around the world is the movement of the human population into 'urban centres' or cities. Not only are our cities getting bigger, but they are also becoming busier, more complex and must serve a more demanding population.
The challenge facing urban authorities today is to provide the infrastructure to support their expanding populations, and create happier, healthier cities that foster harmonious and safe communities.
The Middle East, particularly the Gulf, is gripped by rapid urban expansion. Focused economic growth and investment in projects has created some of the fastest-growing cities in the world, including Dubai, Abu Dhabi, Riyadh, Doha and Jeddah.
Rapid growth comes with its fair share of challenges for urban planners, architects and engineers. Every city faces its own unique set of issues. But this also provides exciting new opportunities for the government, businesses and society to converge and change the way that cities are developed.
New technologies are enabling new ways of thinking. From building information modelling (BIM) to energy storage solutions and renewable sources for powering our future cities, technology has empowered experts to dream bigger.
Our future cities are set to be better planned, better operated and happier places to live. But what do these developments mean for the construction industry?
Building Future Cities is the sixth report from the MEED/Mashreq Construction Partnership. The report looks at the factors shaping the region's cities of the future: social, economic, environmental and technological. The report features insights from experts from a range of organisations such as Serco Middle East, Khalifa University, Cisco, Masdar and BuroHappold, on the trends shaping our future cities, potential transformations enabled by new and emerging technologies, and considers whether the construction industry is ready for change.
EXECUTIVE SUMMARY:
Rapid urbanisation is advancing the need to develop smart cities that are backed by
quality data, best design practices and the latest technology
The Middle East must learn from shortcomings such as the lack of first and last-mile connectivity, data-backed designs and complementary legislation
Technologies such as 3D printing, internet of things, autonomous vehicles and artificial intelligence are transforming construction and design practices. Governments and key stakeholders must find ways to successfully integrate these technologies
Urban planners can foster healthy communities where people want to live, work and play by involving citizens throughout the planning process, and with public and private sector collaboration
Regional cities are shifting towards clean energy sources as long-term solutions for future cities
Revising existing standards, guidelines and legislation is essential if the region's cities
are to achieve their urban development goals
23 April, 2019 | .By Richard Thompson