EXCLUSIVE: Abu Dhabi moves on stalled rail project
28 November, 2017 | By JENNIFER AGUINALDO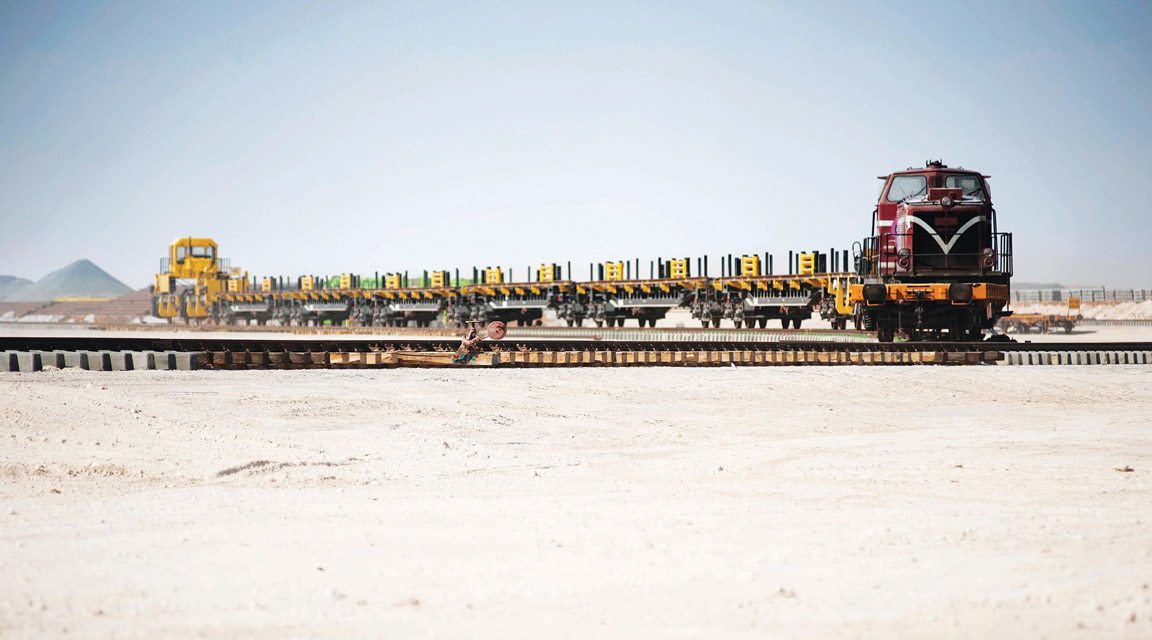 Abu Dhabi has re-engaged with stakeholders for the design and route alignment for the upcoming phases of Etihad Rail, the UAE's federal railway network.
This includes the rail project's second stage, for which procurement was suspended in early 2016.
"We were told Stage 2 is no longer on hold," a source who was present at a high-level meeting held last week tells MEED.
During the meeting, senior officials at the Abu Dhabi-based Federal Transport Authority and Fujairah Municipality primarily discussed the need for minor revisions to the current route alignment for Stage 3, which will link the railway to Fujairah as well as Ras al-Khaimah and Sharjah.
MEED earlier reported that the client, Etihad Rail, met with stakeholders in late 2016.
However, neither the FTA nor Etihad Rail has officially confirmed reviving the procurement process for Stage 2 so far.
MEED understands securing funding remains a key issue for the succeeding phases of the scheme.
Etihad Rail suspended the procurement for Stage 2 of the 1,200-kilometre national railway in January 2016, following a 30 per cent employee reduction.
The main package for the 628km Stage 2 has been tendered twice. Two groups were believed to have been shortlisted in the first tender. They include:
Salini Impregilo (Italy) / Samsung C&T (South Korea) / Tristar (local)
China Railway Construction Company (China ) / Ghantoot Group (local)
Based on the original design, Stage 2 will connect the railway to Mussafah, to the ports in Abu Dhabi and Jebel Ali, and to the Saudi and Omani borders.
Etihad Rail has been operational since late 2015.
Abu Dhabi National Oil Company (Adnoc) is the offtaker for the railway's first stage, which is used mainly to transport granulated sulphur from Shah and Habshan to the Mirfa depot in Ruwais, from where it is being exported.
Related Posts
Reengineering Construction – MEED Mashreq Construction Partnership Newsletter:
UAE moves to accelerate major infrastructure schemes
UAE restructures Etihad Rail
GCC attentions turn to the 2032 Olympics
Muted projects activity to continue in Mena region
Dubai spending cuts are unsurprising amid Covid-19
Dubai reviews updated bids for its largest construction
Mena lenders trudge into a tougher year
Airport stake sale will test Saudi Arabia's resolve
Coronavirus executive briefing (24 June)
28 November, 2017 | .By JENNIFER AGUINALDO