Chinese in front to build world's tallest tower in Dubai
20 February, 2018 | By COLIN FOREMAN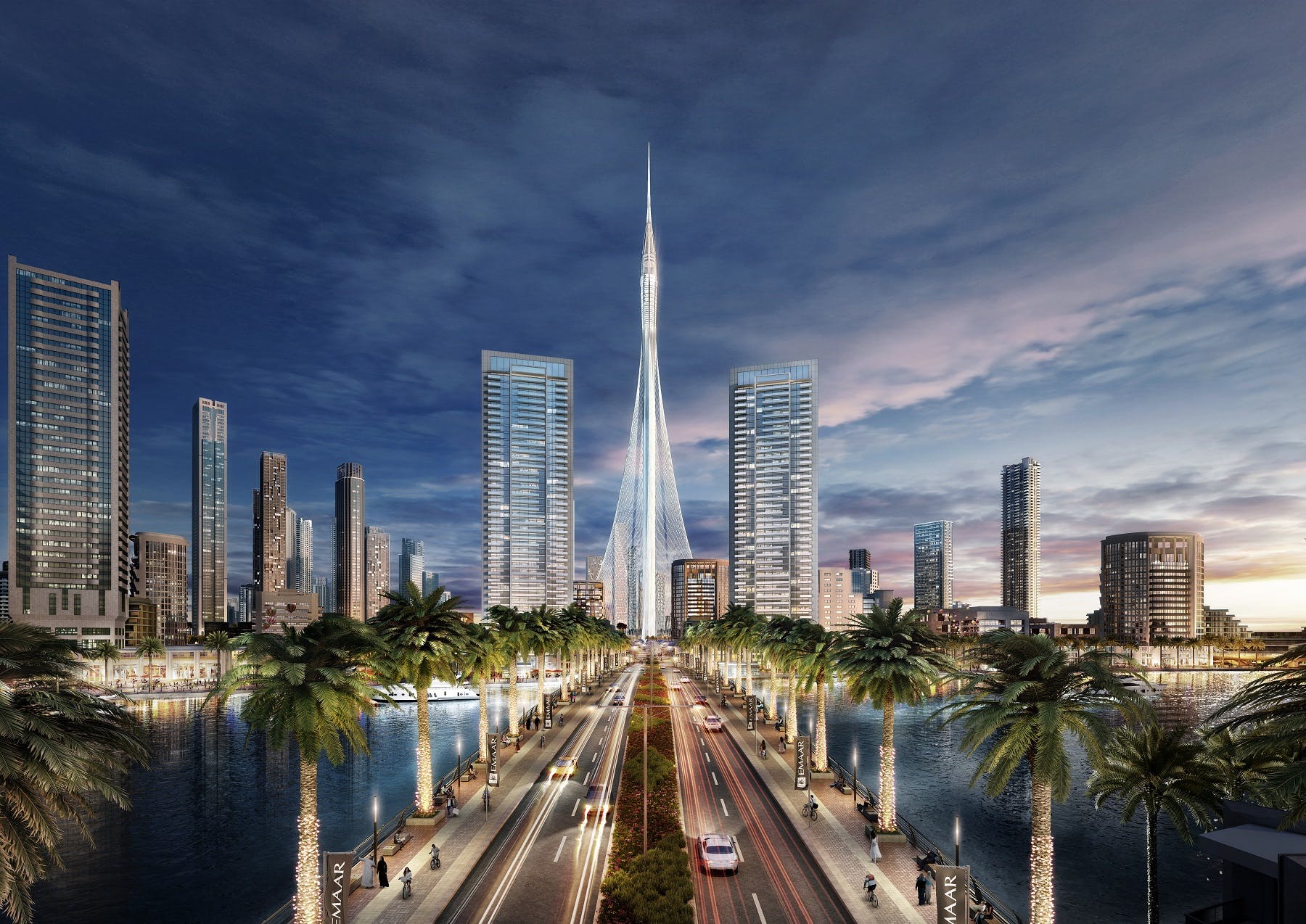 Beijing-based China State Construction Engineering Corporation is the frontrunner for the contract to build the world's tallest man-made structure in Dubai.
Local developer Emaar received bids from two groups for the estimated AED5.5bn ($1.5bn) contract to build The Tower at Dubai Creek Harbour in mid-January. The bidders are China State and a joint venture of the local/Belgium Belhasa Six Construct and the US' Tishman.
It is understood that the China State bid has the lowest price, and accepts different contractual conditions than the Belhasa Six Construct/Tishman bid.
The superstructure comprises three key elements. They are: a concrete core, a steel frame structure on top of the concrete core, and cables descending down from the tower to the ground.
In late 2016, Dubai officially confirmed the tower will be the world's tallest man-made structure when it is completed. The final height has not been disclosed. To become the world's tallest tower, it will have to be more than 1,008 metres in height, which is the planned final height of the under-construction Jeddah Tower in Saudi Arabia.
The Tower at Dubai Creek Harbour has been tendered before. Emaar received prices from contractors in 2017, and it is understood that those offers were not within Emaar's budget.
Companies are already working on the project. Belhasa Six Construct is working on the raft foundations. France's Soletanche Bachy is the piling contractor for the project.
Spanish/Swiss architect and engineer Santiago Calatrava Valls is the main consultant on the project with the local office of Aurecon, which is supported by UK's RMJM and Dubai-based DEC, acting as local engineer and architect of record.
The project manager for the tower is US-based Parsons.
The tower is the centrepiece of the 6-square-kilometre Dubai Creek Harbour development. It is located in the Ras al-Khor area on the banks of Dubai Creek and is being developed by a joint venture of Emaar and Dubai Holding.
Related Posts
Delivering innovation in construction
Controlling real estate supply in Dubai requires delicate
The next steps for construction
UAE construction consolidates with Year of Zayed
MEED and Mashreq renew partnership for third year
Think tank calls for action to boost retail
Region embraces its digital future
Dubai's supreme committee for real estate holds first
Workforce shortages could hamper GCC tourism growth
Cautious contractors grow wary of bidding
20 February, 2018 | .By COLIN FOREMAN