Work at Dubai Expo 2020 site keeps contractors busy
30 May, 2019 | By Colin Foreman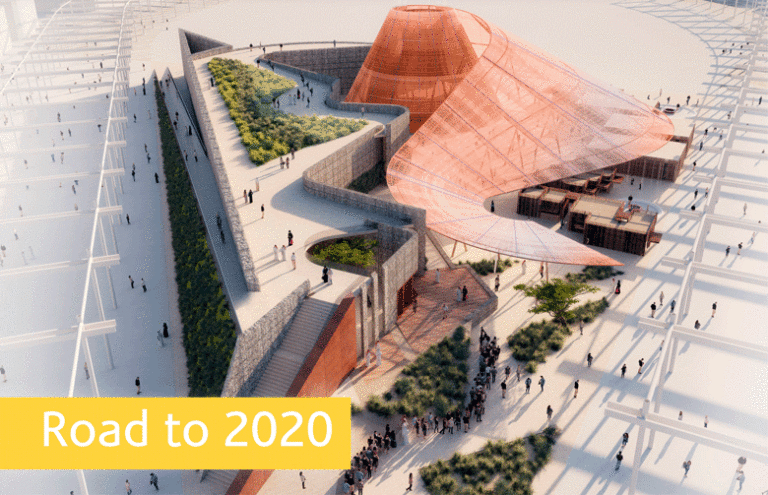 Construction work at the Expo 2020 site at Dubai South is steadily progressing
The Expo 2020 site's location on the outskirts of the city means most people living in Dubai do not realise it is the emirate's busiest construction site.
A recent study on the economic impact of the Expo by EY concluded that construction activity will contribute $7bn to Dubai's GDP in the run up to the event, which starts in October 2020. Overall, the study said Expo 2020 and its legacy are expected to contribute AED122.6bn ($33.4bn) of gross value added to the UAE's economy from 2013-31.
Deals awarded
Right now, the Expo project is keeping contractors busy with several major construction packages and a range of smaller deals. The major works were awarded in 2017 and 2018. The largest contract, valued at AED2.2bn, was given to the local/UK Al-Futtaim Carillion for the construction of the Thematic Districts.
The UK's Laing O'Rourke was awarded two contracts totalling $183m for construction work on the Wasl Plaza and connecting access tunnel.
The Wasl Plaza contract involves building a concrete apron and two main buildings. The first is the Leadership Pavilion that will be used by dignitaries, while the other structure is the Media Pavilion. The buildings will become four-star hotels after the Expo is over.
A steel structure will be built on top of the concrete apron by the local/Italian Cimolai Rimond Middle East General Contracting.
The access tunnel is also known as the hammerhead road and provides vehicular access to the heart of the site.
The local Alec has been awarded the estimated $353m contract to build exhibition space for Dubai World Trade Centre. Known as the Co-Ex Campus, it has been designed to host events and provide an arrival area for visitors travelling to the Expo on the new Route 2020 metro rail link.
Dubai World Trade Centre has also awarded two contracts totalling more than $327m for the construction of its Expo Village development.
Beijing-based China State Construction Engineering Corporation has been awarded an estimated $169m contract for parcels 10 and 11, and India's Shapoorji Pallonji has been awarded the estimated $177m contract for the construction of parcels 8 and 9.
The development involves the construction of mid-rise residential towers connected by three-storey podiums.
The contract to build the Project Star retail centre was awarded to the local Arabtec Construction.
Pavilion push
More recently, the attention of contractors has turned to the pavilions. The first to be awarded was the UAE pavilion, which was won by Arabtec. The local ASGC was awarded the contract to build the Sustainability Pavilion and Alec won the contract for the Mobility Pavilion.
This year, Alec was also awarded the contract to build the Saudi Pavilion, which is understood to be the second-largest country pavilion being built for Expo 2020, after the UAE pavilion. Other awards include two deals secured by Belgium's Besix for the French and Belgian pavilions. 
30 May, 2019 | .By Colin Foreman