Various initiatives for prevention and control of NCDs in the GCC
24 November, 2021 | By Mashreq in Knowledge Partnership with JLL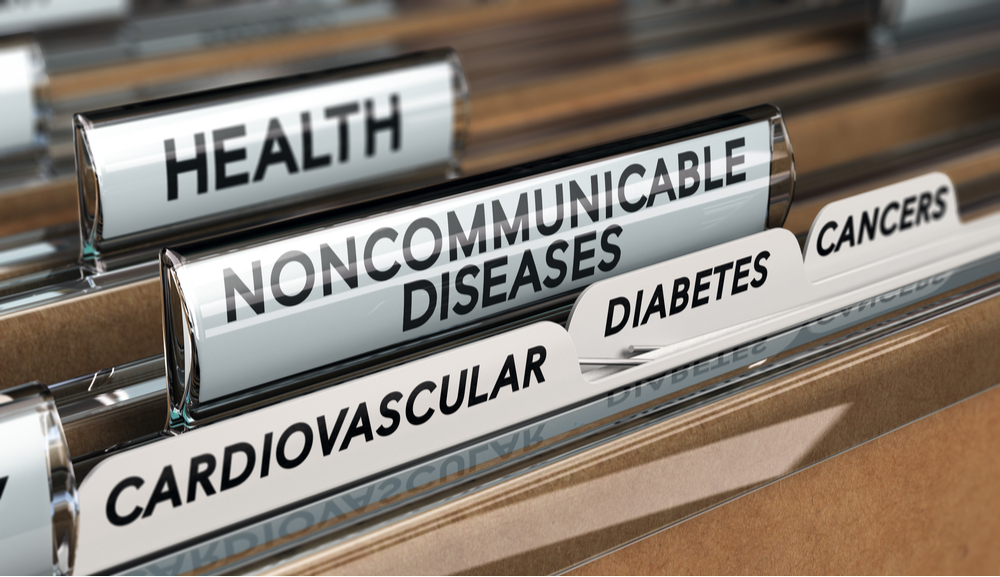 Noncommunicable diseases (NCDs), also known as chronic diseases, tend to be of long duration and result from a combination of genetic, physiological, environmental, and behavioural factors[1]. Key NCDs include cardiovascular diseases (such as heart attacks and stroke), chronic respiratory diseases (such as chronic obstructive pulmonary disease and asthma) and diabetes etc. As per WHO, NCDs kill approximately 41 million people each year, equivalent to ~71% of all deaths globally. Many risk factors for NCDs are on rise in the region, such as unhealthy eating habits, lack of physical activity, smoking habits etc.
In the GCC also, the disease burden is skewed towards NCDs[2]. Hence, there is increased demand for healthcare services in the region in line with the disease burden.

The GCC governments have been taking various initiatives for the prevention and control of NCDs. Various policies focusing on preventive wellness and lifestyle of population, and taxes on sugar products and tobacco have been introduced. Key initiatives have been as follows-
1. Screening programmes: The UAE's Ministry of Health and Prevention (MoHAP) has taken the following initiatives:
Launch of the National Strategy for Fighting Diabetes (2009-2018)
Combat NCDs (2017-2021) and promote healthy lifestyles and curb related diseases
Launched Diabetes Screening and Professional Healthcare Education programme with key objectives including screening of 10,000 high-risk individuals and training ninety nurses based on the Johnson & Johnson Diabetes Institute (JJDI) curriculum etc.
"Drive in" diabetes awareness-raising initiative
"Together We Move" campaign to promote physical activity among women of all ages
Launch of "Ma'kom Campaign" which offers direct consultations and tips to encourage healthy lifestyles
Similarly, various authorities in the KSA have taken the following initiatives:
Government of KSA launched "National Strategy for Diet and Physical Activity" for Years 2014-2025
Saudi Centre for Disease Prevention and Control launched "Obesity Control & Prevention Strategy 2030"
Tawazon Programme (by John Hopkins Aramco Healthcare) is the first diabetes prevention programme in the KSA
Other GCC countries have also introduced various programmes, like Nizwa Healthy Lifestyle Project (NHLP) in Oman has adopted a community-based approach for the primary prevention of NCDs and the promotion of healthy lifestyles. In Qatar, Hamad Medical Corporation (HMC) through the Academic Health System (AHS) began the region's largest diabetes research project, the Qatar Diabetes Prevention Programme (QDPP) in 2019. The five-year programme is funded by Qatar Foundation's Qatar National Research Fund.
2. Taxes on tobacco and sugar: On June 10 and October 1, 2017, the KSA and the UAE became the first and second member states of the GCC to impose excise taxes on tobacco and soft drinks (including both energy drinks and carbonated drinks). Qatar and Oman followed by imposing selective taxes on these products, too.
3. Lifestyle and preventive wellness: Various school health programmes have been introduced to create awareness amongst children regarding healthy eating habits and regular physical activity e.g., The DoH- Abu Dhabi Schools for Health Programme is focused on improving the health and well-being of school students in Abu Dhabi, and is conducted in partnership with schools, parents, teachers, and the healthcare sector
4. Apps to support health and wellness of population: Various apps to help population in combating NCDs are as follows:

The escalating prevalence of NCDs has had a significant impact on health systems in the GCC countries, indicating that various preventive and control interventions have the potential to improve population health. There is an urgent need to make significant advances and take further initiatives to curtail the increasing prevalence of NCDs in the region.
[1] WHO definition
[2] WHO, International Diabetes Federation, Our world in data, JLL- Healthcare Analysis
* Age-Standardized Raised Blood Pressure Estimates (SBP>=140 and / or DBP>=90) (2015)
** Diabetes national prevalence (%) in adults 20–79 years (2019)
24 November, 2021 | .By Mashreq in Knowledge Partnership with JLL