UAE's multi-modal strategy shifts up a gear
19 March, 2020 | By NEHA BHATIA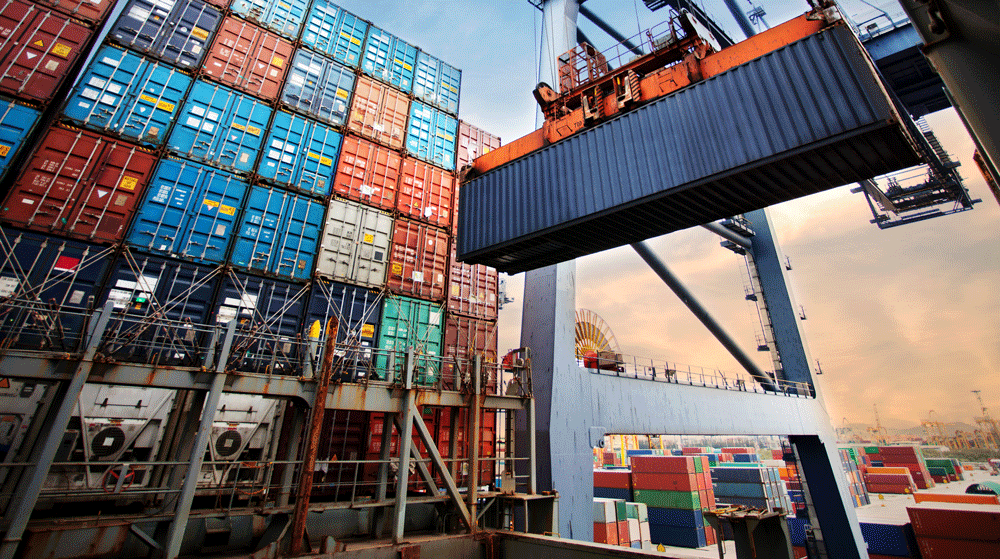 Etihad Rail's link with Khalifa Port underscores the UAE's commitment to integrated, complementary transport options
As 2020 has progressed, it has become increasingly evident that the slowdown in UAE construction activity will likely be exacerbated by falling oil prices and the spread of coronavirus.
However, while project opportunities in the real estate segment appear to be winding down in response to the significant oversupply issues in the market, government spending on critical infrastructure is still creating opportunities for civil contractors.
There are transport projects worth $37.7bn under execution in the UAE, led in value terms by Abu Dhabi's Midfield Terminal complex and the Route 2020 extension of Dubai Metro's Red Line.
The market also has about $85bn-worth of projects at various stages of pre-execution, according to regional projects tracker MEED Projects.
This includes a range of pending packages for masterplanned developments such as Dubai's Al-Maktoum International airport and Etihad Rail in Abu Dhabi. There also numerous standalone schemes, many focused on future mobility concepts, such as an automated vehicle system for Meraas' Bluewaters Island and Abu Dhabi's proposed hyperloop programme.
Worth about $33bn, the upgrade of Dubai's Al-Maktoum International airport is by far the GCC's largest aviation project, and the facility is expected to host all of Emirates airline's flights when it opens.
However, with Emirates continuing to use Dubai International as its base and the recent downturn brought about by Covid-19 in Middle East aviation, it is likely that Al-Maktoum International's expansion may still take some time to generate construction contracts.

When completed, Dubai's Al-Maktoum International airport will serve as a multi-modal logistics hub for 12 million tonnes of freight a year. CREDIT: Dubai Airports
---
Recent project awards
In the meantime, road projects appear to be an area of potential for local contractors.
This February, Dubai's Roads & Transport Authority (RTA) awarded Besix Group subsidiary Six Construct a contract to work on its Shindagha Corridor improvement project. Six Construct's scope includes two bridges, a ramp and a two-lane tunnel near Port Rashid in Old Dubai, with completion due in 2022.
The RTA followed up the award by signing a cooperation agreement with the UK's Beem Car to develop an overhead-rail-based rapid transit system for Dubai. The deal forms part of the RTA's commitment to developing 'aerial transport' in the city.
In 2019, the authority signed a memorandum of understanding with Skytran to develop a similar transport system in the emirate.
Roadworks are also under way in Abu Dhabi, where a 12-year public-private partnership contract was awarded to Abu Dhabi-based Tatweer for Traffic Assets & Systems Operation and Management (Tatweer) in March 2020 to replace 43,000 streetlights with energy-efficient LED lights in the city.
In February, contractors were being prequalified for a project to expand Maqta Bridge by inserting a steel structure between the two existing bridge spans, as well as a 900-metre tunnel and access ramps.
Outside the UAE's two largest emirates, roadworks are also under way in Sharjah, where works have been planned for the Al-Ittihad highway that links the northern emirate to Dubai. Transport projects with a budget of $13.2bn are also in the pre-execution phase in Ajman, Ras al-Khaimah and Fujairah.
Multi-modal strategy
In 2018, the UAE launched five federal-level strategies focused on emission-reduction, smart transportation, connectivity, maritime navigation and digitalisation in the transit sector.
Abu Dhabi and Dubai have also established targets to raise their respective transport standards and reduce road congestion. These measures are centred on improving mobility in the country, where congestion added 5-13 minutes to road trips in 2019, according to the Tom Tom Traffic Index.
The 1,200-kilometre Etihad Rail, which is expected to serve both freight customers and passengers, is also generating understandable anticipation. The main contract for Etihad Rail's 605km stage 2 was awarded this January to a joint venture of India's Larsen & Toubro and state-owned Power China International.
Etihad Rail aims to connect key centres of industry and transport with urban, suburban and remote communities. CREDIT: Etihad Rail
---
Key to the logistics potential of Etihad Rail will be its link with Khalifa Port, which was agreed upon with Abu Dhabi Ports (ADP) in February 2019. The deal marks an expansion of ADP's infrastructure remit, and chief commercial and strategy officer Ross Thompson expects to see movement in terms of delivery from ADP's side in the next 18-24 months.
It forms part of a multi-faceted investment strategy by ADP, which Thompson says had "a fairly robust capital deployment plan" in 2019, with returns on those investments expected from the end of 2020.
Broad logistics strategy
"We see huge long-term value in Etihad Rail. As our free zones and industrial zones fill out, their needs to distribute cargo in different forms will grow," Thompson explains.
"But it's a simplistic viewpoint to say rail will take cargo away from the ports – it's a different way of moving cargo faster. It also will not compete with trucks, because you'll still need final-mile delivery."
ADP owns 400 trucks, and Thompson notes that, as a trucking company, what you want is "your vehicles running efficiently and fully occupied at all times, even if it's for short runs; what you don't want is long runs that congest roads for the transport of small packages."
Large distances can instead be complementarily covered for bulk movement by rail. Then, for the final-mile delivery, "you can run very efficient logistics with a truck or even drones and bikes" he notes. "So Etihad Rail will be complementary to the logistics infrastructure in both Abu Dhabi and the wider UAE."
As it stands, ADP's active project portfolio also includes the $240m upgrade of Khalifa Port's south quay and $27.2m jetty expansion at Sir Bani Yas Cruise Beach.
Thompson adds that the upcoming transport projects in Abu Dhabi – be it ADP's expansion plans for Khalifa and Mugharraq Port or the federal railway network – are an integral component of driving multi-modal mobility in the UAE capital.
19 March, 2020 | .By NEHA BHATIA