UAE real estate must reassess asset health strategies
19 January, 2022 | By MEHAK SRIVASTAVA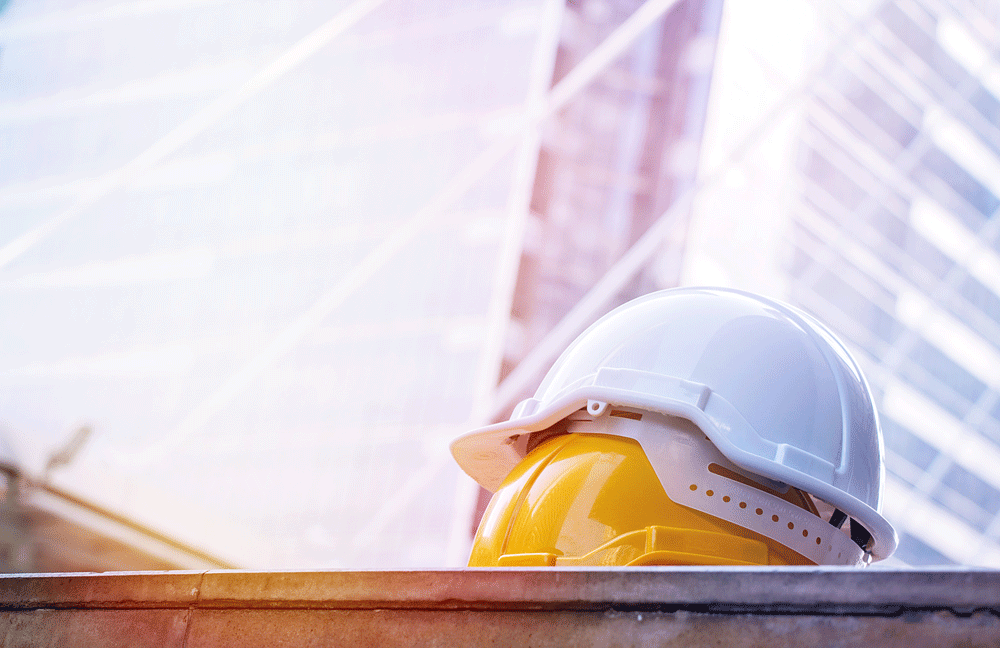 Fast-growing markets such as the UAE need to pay greater attention to the quality of ageing buildings and infrastructure, says Mashreq Bank
Planners, developers, designers and asset managers need to reassess structural health strategies
Sustainable and high-quality infrastructure forms an important part of the UAE's long-term visions, but challenges such as climate change necessitate agile response
Use of digital solutions such as IoT and digital twins can ease monitoring and allow for timely action
There is a need to equip decision-makers with the right skills to utilise digital monitoring solutions
As the UAE accelerates towards the next phase of urban development, planners, developers and asset managers need to become more cognisant of their approach to asset health strategies.
According to Cyril Lincoln, executive vice president and global head of real estate finance & advisory, investment & agency services at Mashreq Bank, ageing structures in the UAE will require more resources to ensure their structural integrity and that future proofing ongoing developments is a must.
"The UAE is at an advantage because it has already adopted best practice in construction where possible," says Lincoln. "But it is important to regularly audit building health to avoid any preventable mishaps."
Lincoln emphasises the need to be future-prepared, especially in the light of challenges such as climate change.
Design codes and municipality regulations set the standards required for buildings and other structures based on historical conditions.
However, the potential impact of climate change and ageing building stock means that design codes alone are not enough to ensure quality and safety.
Studies conducted by the UAE's Ministry of Climate Change and Environment highlights that direct impacts of extreme weather events, as well as slow-onset phenomena such as the rise in global sea levels, could disrupt the daily functioning of transport and infrastructure, impact the value of real estate, affect environmental assets, and damage the tourism industry.
"Climate change is here, and it is very real," says Lincoln. "What governments, developers and engineers now need to do is find ways of working with what we have and build climate-resilient structures."
Sharing responsibility across the ecosystem
It is important to note that ensuring the structural health of built assets is a shared responsibility across the ecosystem, from developers and designers, through to contractors and operators.
"Developers of course need to be aware of the challenge, especially since most of them retain the asset and have fully understanding of the building," says Lincoln. "But we need to think about 'health' right from the conceptual and design stages."
At the operations and maintenance stage, skimping on facilities management contracts will turn out to be detrimental in the longer run.
"Poor maintenance may not have any impact in the short-term but could erode cashflows from an asset, and possibly result in irreversible damage," says Lincoln.

"Players need to be aware that cutting corners will require paying the price."
Digital solutions lend a hand
In the connected age, digital solutions can be built into buildings and infrastructure assets to improve monitoring and maintenance.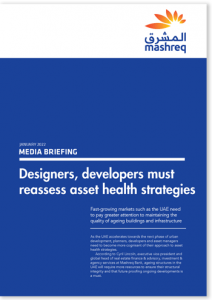 Sensors connected through the internet of things (IoT) can help collect data and analyse the condition of a building. In case of changes in performance or quality, timely upkeep can be conducted.
But gaps in labour markets could mean that the availability of skilled personnel to manage such digital solutions is limited.
"And, if we do have the data, how can we ensure senior executives and decision-makers are equipped to make use of the information?" says Lincoln. "These are important questions to address, and the UAE is best placed to spearhead change in the region."
19 January, 2022 | .By MEHAK SRIVASTAVA