UAE Construction Think Tank recommends actions to improve project delivery
15 September, 2019 | By Richard Thompson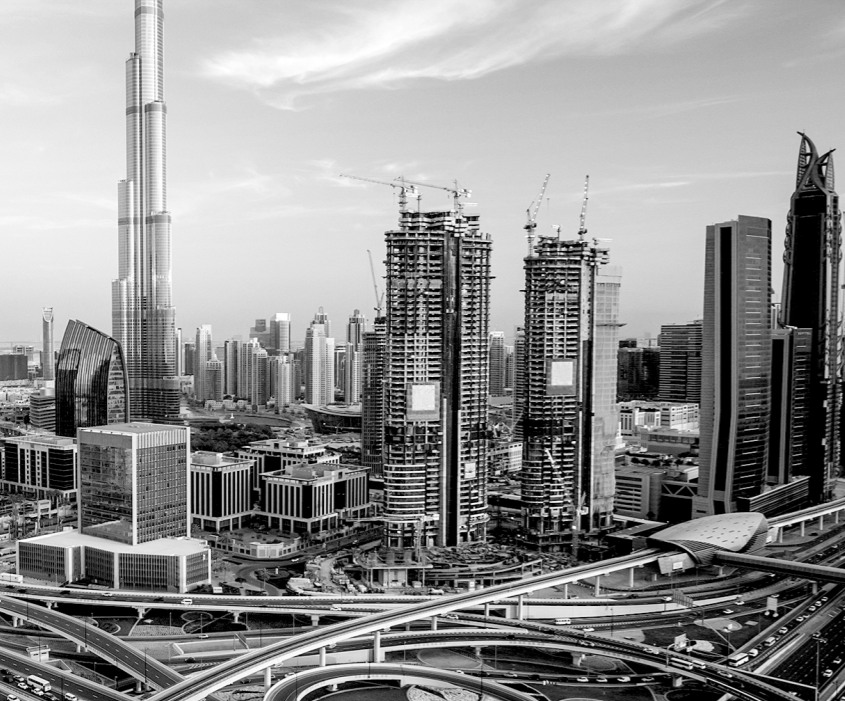 Construction think tank recommends 15 actions for a more productive and sustainable construction industry in the UAE
Addressing the barriers to growth facing the UAE's construction industry, the UAE Construction Think Tank, a focus group consisting of leading industry stakeholders brought together by Mashreq Bank and MEED has outlined 15 key recommendations to foster a new eco-system for the UAE construction sector.
The recommendations also aim to build a community that supports continuous improvement and delivers the objectives of UAE Centennial 2071 for both public and private entities under four major themes
UAE Construction Think Thank recommendations
Improving industry collaboration
Introduce and promote standard contracts to ensure risk is shared fairly by clients, consultants and contractors. Contracts should seek to share risk and offer pain/gain opportunities.
Enforce a Construction Contracts Act applying to UAE construction works, codifying payment timeframe, adjudication and certification terms. At present, clients are free to impose conditions due to the highly fragmented and bespoke nature of the industry.
Place restrictions on contractors with less experience or a negative track record by judging them on the basis of technical competence to ensure submitted bids focus on best practices and whole-life cost. The current lowest-price-wins model rewards a short-term approach to quality, safety and innovation.
Introduce a contractor accreditation scheme that grades contractors in terms of financial strength, and technical and practical capability.
Attracting and retaining talent
Grant permanent and semi-permanent visas for professionals on the basis of experience and professional attainment, not just academic qualification.
Provide a transparent pipeline of future projects, allowing contractors to counter the transient nature of construction contracts and better plan for their staff. Coordinate timing of government and government-related entity (GRE) projects to ensure countercyclical spending.
Establish professional development bodies for technical workers and a unified accreditation committee for built environment professionals. Work closely with renowned international bodies such as the UK's Institution of Civil Engineers (ICE) and others.
Conduct graduate recruitment programmes in partnership with industry players to overcome the challenges of losing younger talent to more lucrative professions.
Stimulating innovation in construction
Introduce incentive schemes to reward companies that deploy new technology on their projects. This would ultimately boost the image of the country and support the development of local supply chains.
Establish regulations concerning emerging technologies such as robotics and artificial intelligence. Only then will companies be able to openly test them on sites.
Specify common standards and requirements for technology and data to harmonise processes across all sectors and authorities.
Institute a patent system for innovative methods employed by a contractor on a project. Offsite manufacturing can help a contractor retain full control over the design of its solution.
Giving construction a voice
Establish a Construction Industry Development Board to encourage continuous dialogue between the industry and authorities. This board could help set standards and regulations, while also addressing disputes and other legal matters. It could also monitor projects that generate a greater number of disputes and investigate the reasons for this.
Create relevant accreditation bodies to help guide workers on the training needed to secure job positions within the market. Engage with international organisations such as the UK's Institution of Civil Engineers (ICE) for best practice in accreditation.
Establish a more active association that engages with government and project clients, and helps regulate industry and maintains standards. Enable the relevant statutory authorities to better monitor stakeholders
Mohammad Khader Al Shouli, managing director, head of contracting finance at Mashreq Bank, said: "Construction has long remained one of the cornerstones of the UAE's economy, and a key component of its diversification strategy. As we enter a new phase of economic and technological growth in the UAE, it is imperative for this sector to progress in parallel and be able to adapt and thrive in a digital-led era.
"The whitepaper offers clear and achievable actions for both government and private institutions to foster innovation and sustainable thinking within the industry through collaboration and a long-term approach. As one of the sector's trusted strategic partners, Mashreq is committed to the continued growth of projects in the UAE, supporting the government mission in achieving the goals outlined by UAE Centennial 2071.
Richard Thompson, MEED's editorial director, added: "A productive and sustainable construction industry is absolutely vital to successful achievement of the UAE's long-term plans. Unfortunately, the construction industry today is characterised by short-term thinking as a result of chronic bad habits such as lowest-price-wins tendering. The result is a lack of investment in people, in innovation and in sustainable development.
"With this white paper, the UAE Construction Think Tank recommends 15 actions that will help to bring an end to some of these bad habits, and which will ensure that the construction sector can play an even more vital role in delivering the aims of UAE Centennial 2071."
According to the white paper, one of the challenges facing the construction sector today is that weak finances and a lack of long-term planning has prevented investment in new technologies and skills that has left the construction industry lagging behind almost every other sector. In addition to this, an increasingly competitive contracting market has squeezed company profit margins and led to fears about a rise in legal disputes between contractors and their clients.
In addition, The UAE Construction Think Tank has also called for the formation of a national Construction Industry Development Board to oversee the progress of its directives and the continued collaboration of its key stakeholders.
The UAE Construction Think Tank was launched in 2019 by Mashreq Bank together with business intelligence service MEED. The objective of the Think Tank is to identify risks facing the UAE construction industry and to recommend actions to create a more productive and sustainable construction industry. It includes some of the biggest names in UAE construction and involves representatives from construction clients, contractors, consultants, technology companies and academia.
About UAE Construction Think Tank:
As part of the MEED-Mashreq 2019 initiative, senior representatives from across the UAE construction sector met to identify actions that could be taken by government, industry and academic institutions to enable change in the UAE construction industry.
The objective of the UAE Construction Industry Think Tank was to produce a set of industry-led recommendations for initiatives that could be considered by the government to enable a more productive economy, in line with the goals outlined by UAE Centennial 2071.
To learn more about the MEED Mashreq Construction Partnership, email us on MEEDMashreqPartnership@meed.com
15 September, 2019 | .By Richard Thompson