ENERGY CLUB 4: The outlook for upstream gas strategies
21 January, 2020 | By Richard Thompson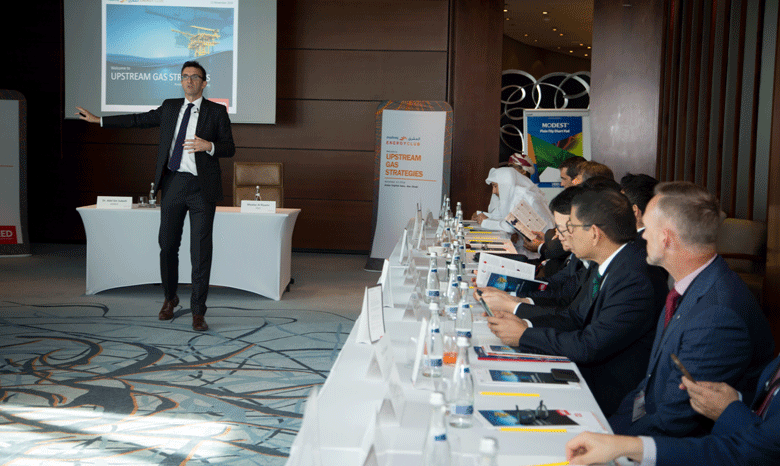 The fourth Mashreq Energy Club discussed the challenges and investment outlook for natural gas in the Middle East and North Africa
Few regions invest more consistently in the development of hydrocarbons than the Middle East and North Africa (Mena). Since 2009, an average of about $42bn a year of oil, gas and petrochemicals project contracts have been awarded in the region.
But, with the exception of certain gas-rich markets, far greater focus has been placed on the development of oil than gas. Oil projects account for more than 51 per cent of awards since 2009, while gas accounts for about 35 per cent.
The region has underinvested in its gas reserves. But the picture is changing. Demand for gas is rising sharply from household, power generation and petrochemical applications and, globally, gas is the fastest-growing fossil fuel.
Investment in Middle East gas is rising. The region's national oil companies have shifted from perceiving gas as a secondary product, to implementing plans to go beyond the conventional reserves and exploit unconventional resources.
Oman has become a net gas exporter as a result of a focused exploratory drilling programme by Petroleum Development Oman (PDO) and international oil firms such as BP and Shell.
Abu Dhabi National Oil Company (Adnoc) recently announced an increase in Abu Dhabi's conventional gas reserves to 273 trillion cubic feet, and the discovery of 160 trillion cubic feet of unconventional gas reserves. And it has embarked on an intense exploration campaign to secure more gas reserves in untapped areas. Adnoc is also pressing ahead with a multibillion-dollar plan to develop sour gas resources primarily from its offshore Ghasha concession, and exploiting the emirate's gas caps.
Saudi Aramco meanwhile is making progress with its unconventional gas development campaign, which is vital to the kingdom achieving its output target of 23 billion cubic feet a day by 2030, not just to achieve its goal of becoming a gas exporter, but also to meet the kingdom's own energy needs.
The fourth Mashreq Energy Club held at Andaz Capital Gate hotel on 13 November 2019 discussed the challenges facing gas producers in the Mena region and the strategies deployed by these companies to generate maximum profits from their investments.
21 January, 2020 | .By Richard Thompson