Ten minutes into the Future of Energy
26 February, 2019 | By Richard Thompson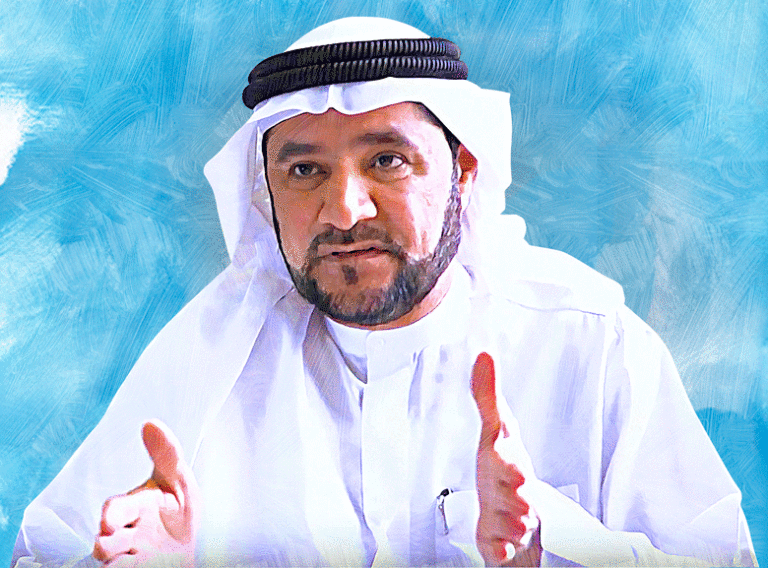 Sharjah's utility provider implements valuable lessons from Mars
Exclusive interview: Rashid Alleem, chairman of Sharjah Electricity & Water Authority, reveals why he has set up a Mars team with job titles such as chief of efficienology
The Sharjah Electricity & Water Authority (Sewa) headquarters is an imposing building. A huge concrete edifice that combines both scale and classical Arabic architecture, it projects authority and strength. In short, it resembles any number of government buildings across the region.
Inside, however, the Sewa building is unlike any other government facility anywhere in the Middle East.
Every wing of the building features bespoke architecture reflecting the activities of each department. Clean white surfaces and glass walls give the IT department the feel of a science lab, while the designer decor of the human resources and training centre suggests a more people-focused culture. The connecting spaces in between are brought to life with plants, wood surfaces and natural light. The cumulative effect is of a building made up of zones, each focused on its particular purpose.
The eclectic interiors reflect the deep thinking of Sewa chairman Rashd Alleem, who, since taking up the reins at Sewa in 2014, has implemented a sweeping transformation programme that touches every aspect of one of the UAE's most august government institutions.
Instilling purpose
With a doctorate in management and several books to his name, Alleem is a leading thinker on corporate management and is applying a clear and original vision to the leadership of Sewa. The personalisation of the building's interiors is just one manifestation of this and is designed to encourage a strong sense of ownership and purpose among Sewa staff, something that is often lost in large corporate entities.
Alleem's new thinking aims to challenge established procedures and to encourage people to think and behave indifferently. Perhaps the most imaginative embodiment of this new approach can be found on a display wall on the executive floor that showcases Sewa's 'Mars Team'.
The fact that Sewa has a Mars team at all is somewhat surprising. But just as unexpected are the job titles given to members of the team – including head of imagineering and chief efficienology officer.
"The idea of the wall and those titles is to encourage those people to really think differently," says Alleem.
The concept of the Mars Team was spawned at a Sewa conference, at which Alleem was asked who he would take with him if he had the chance to travel to Mars. It is exactly the sort of thought experiment that Alleem revels in.
"I have selected about 25 people and given them honourable executive titles, like chief of efficienology, which combines technology and efficiency. And imagineering, which is imagination and engineering together."
On Mars, he explains, everything is different. So you cannot rely on conventional thinking. You have to rethink everything from scratch.
"You have an extra 45 minutes each day than on earth. You weigh less than on Earth. So we tell the Mars Team members: 'If you go there, you must think differently'.
"We will gain nothing if we just keep going the way we [have always] done things," he says. "I want people to start to have defining moments. A paradigm shift in their thinking."
New approaches
Alleem says that through the concept job titles he is trying to bring together different skills and practices into new roles to stimulate a different approach. Efficienology is about bringing together the thinking around digital process and energy efficiency.
"I cannot have someone who only works in the digital area and who leaves the importance of efficiency to the energy sector," he says.
Imagineering, meanwhile, combines imagination and engineering.
Watch the full 'Ten Minutes into the Future of Energy' interview with Rashid Alleem by clicking here
"Imagineering is a visualisation process," he says. "It is thinking before implementing. You see it through your mind, which is why we call it the vision statement. And then from imagination, you move to implementation. To implement means that you have to engineer it very well, but you cannot engineer very well without really seeing it in your mind earlier. So that is the idea of combining the engineer and the one who thinks differently."
"During this visualisation state, you invite all the stakeholders to come under one umbrella and the whole process is facilitated by the imagineering department," says Alleem.
He says thinking differently is essential to the future of the energy sector, which must find new ways to meet ever-increasing demand.
"Fossil fuels are depleting," he says. "There are more people coming, and so to sustain this and to keep going the way we are is impossible. You are reaching a dead end. Something has to be done on this."
"Fossil fuel will not [be phased out] totally from the system," he says. "At least not for the coming 50 years. It will still be a major supply. So saying 'no' to the fossil is a dream. Renewables will not give you enough generation capacity in the short term. We are living in a time where quick wins are needed, and we need to see tangible results. People don't want to say that by 2050 I'll be given the best green solutions. They need someone for tomorrow morning for their kids and their family to make sure that access to electricity, gas and water is available. They don't want to wait until 2040. So let's be realistic."
Securing supply
With Sharjah facing structural declines in its own oil and gas production, the emirate is seeking to find new reserves and extend the life of its existing supplies. In addition, Sewa has signed a 10-year gas supply agreement with Abu Dhabi-based Dolphin Energy, and is negotiating with Shrajah National Oil Company for future liquefied natural gas supply.
Alleem believes the rapid advances in photovoltaic technology are set to fundamentally change the traditional model for utilities. He says it will soon become normal for consumers to generate their own energy supplies and even to sell back any surplus energy to the national grid. It is no surprise he even has a new word for this change.
"We call them prosumers," he says. "Prosumers are more than consumers. Prosumers are part of the design process. Prosumers can send back to you [the same thing that] you do. They become sellers."
"In Sharjah, we have done it in a couple of pilot projects where some of the small companies have built solar panels on their warehouse roof tops. During the working hours they use the energy, but during the sleeping hours, energy is sent back to the grid.
Alleem welcomes the new technologies that enable the separation of electricity generation and water production. "It has to be separated," he says. "Historically, electricity and water have been together, just like a marriage. But the reality is that they don't get along with each other."
"In Sharjah, you see three, four departments sharing responsibility for water," he says. "To me, this is bad. It has to be under one umbrella that has only water to think about. Sooner or later, it is probably going to happen. A separate authority is what I'm hoping for."
Given Alleem's academic background, it is unsurprising that he is seeking to develop closer ties with Sharjah's academic sector.
"There is a gap between what's taught at the universities and what is on the ground in reality," he says. "I am trying to bridge this gap by engaging universities. We have signed agreements with a couple of universities and I support them through scholarship in which I have over 800 to 900 students a year."
Sewa is also engaging with local universities on research and development projects. "We've had some remarkable success together," he says. "We have developed with Sharjah University a device that reduces water flow from the tap. The cost is about 10 dirhams only. You just fix it to the tap and it reduces by about 60 per cent the water you're using."
In January, Sewa signed a contract with a joint venture of Japan's Sumitomo and the US' GE to develop a 1,800MW independent power project (IPP) in the emirate. The project is Sewa's first IPP, and is a key part of Sewa's plans to increase generation capacity in order to reduce dependence on imports of electricity from Abu Dhabi, which have grown steadily over the past decade.
"We feel proud that this is the first time ever," says Alleem. "I'm trying, in a way, to privatise and get the government to let go of what has previously been seen as sacred and that nobody else could touch."
Watch the full 'Ten Minutes into the Future of Energy' interview with Rashid Alleem here
The 'Ten minutes into the Future of Energy' initiative is produced by MEED and powered by Mashreq, aims to explain and highlight the challenges and opportunities facing the energy sector.
26 February, 2019 | .By Richard Thompson