Ten Minutes into the Future of Aviation
21 May, 2019 | By Richard Thompson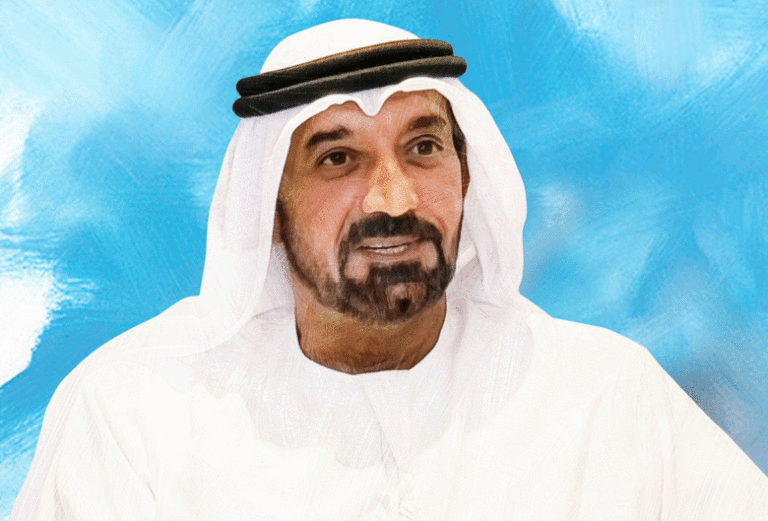 Chairman and chief executive of Emirates Airline & Group comments on the challenges facing aviation
Climate change and rising costs are huge challenges for the aviation sector. Responding effectively to them is not easy and requires decisive action.
"You always have to look at your costs," says Emirates Airline & Group chairman and chief executive Sheikh Ahmed bin Saeed al-Maktoum.
"Cost is very important, regardless of what you're doing and how successful you are," he says.
"There is always somebody else who will come along and try to offer that service as well as you are doing for much lower cost. Those airlines will be successful."
Sheikh Ahmed is one of the most influential names in global aviation. He has been at the helm of Emirates since its launch in 1985 and has seen the Dubai-based airline emerge as one of the world's leading carriers.
Sheikh Ahmed says that fuel prices and currency are a major factor in the profitability of airlines.
Announcing the company's half-year results in November 2018, Sheikh Ahmed said the aviation sector was facing 'myriad challenges', including economic and political uncertainties, both globally and closer to home, and the relentless downward pressure on yield as competition heightened and capacity grew.
He regards establishing bilateral agreements with other countries that enable the continuing expansion of not only Emirates, but also of Dubai and the UAE as a high priority.
"What we have achieved today as a global business has put Dubai on the map," he says.
"The Open Sky policy model was really the plus," he says. "When you talk to any country, they say this model is working. We have a small population base today, with a population of say 8-10 million. And yet we are seeing 90 million passengers [a year] come to [Dubai] airport."
New investments
Sheikh Ahmed says that the increasing geopolitical risk makes it more important than ever to develop new routes. The focus is on key markets such as China, the Indian subcontinent and Africa.
Investment in world-class infrastructure has been critical to Dubai's aviation success. But equally important, he says, is the service that you provide.
Investment in technology is a key part of the equation.
"We are pushing technology and that technology will have to process more people, either coming in or out or in transit," he says. "The focus on technology will save a lot of costs in the future."
The development of the Dubai World Central airport complex, which opened in 2010, is an integral element of Dubai's vision for the future of aviation in the emirate, along with the Dubai Logistics Corridor, which links the new airport to Jebel Ali Port and Jebel Ali Free Zone. Together they will create one of the most sophisticated multi-modal supply chain transit facilities in the world.
"If you have technology leading knowledge, you have a problem because you probably have technology that is not built on fundamentals and you might not control it," he says. "We don't want to see ourselves slaves to technological innovation without fundamental knowledge."
The 'Ten minutes into the Future' initiative, produced by MEED and powered by Mashreq, aims to explain and highlight the challenges and opportunities facing various sectors, through a series of short video interviews with key influencers.
21 May, 2019 | .By Richard Thompson