Sustained recovery: Positive outlook for UAE real estate will drive new projects
18 January, 2023 | By MEHAK SRIVASTAVA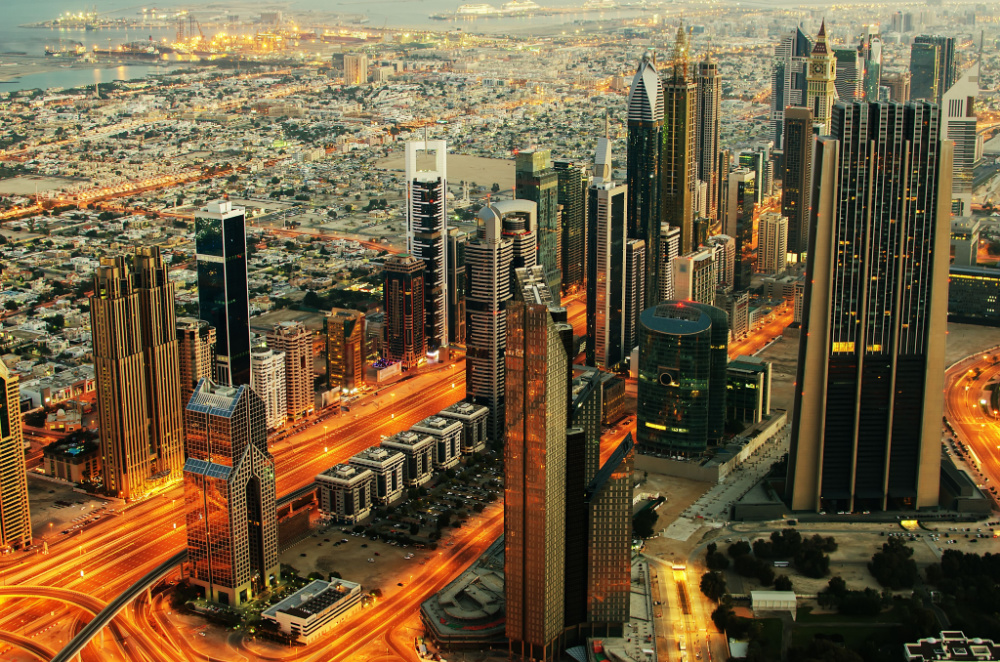 Post Covid-19 recovery has long legs as market dynamics remain positive for the property sector across asset classes and emirates
Off-plan sales are driving new projects as existing stock does not satisfy demand
Existing masterplanned projects are reaching completion and in the medium term the market will pivot to major new development areas that will drive the long-term growth of the market
Waterfront development and the aerotropolis at Dubai South are key areas of focus for long-term development
Banks have supported major transactions with developers as they advance major projects
The UAE's real estate sector will continue to perform strongly over the coming years and master developers will respond by launching new projects to satisfy demand.
Real estate in the UAE has gone through a dramatic transformation over the past three years. The sector initially benefitted from the government's effective management of the Covid-19 pandemic, and since then the market has gone from strength to strength as demand remains strong and prices continue to increase.
"What we are now also seeing is inventories being sold out, and that is probably the story of the day at the moment as it means future demand is now being met by off-plan sales," says Cyril Lincoln, Executive Vice President, Global Head of Real Estate Finance & Advisory, Mashreq.
The reinvigorated real estate market means legacy projects are now being completed more quickly. "We don't see a lot of major new launches, so far efforts have been focused on completing what is already under development. That may well take two or three more years," says Lincoln.
With the developers' construction efforts centred on completing existing projects and masterplans for the next two to three years, attention is starting to turn towards longer-term masterplan schemes that will create project opportunities for the next 20 years.
In Dubai, several key locations are starting to emerge. "I see two key areas for future development," says Lincoln. "The first is Dubai South, where the aerotropolis surrounding Dubai World Central airport continues to be developed, and the second is offshore and waterfront real estate."
At Dubai South, there have been several key developments. Following early investments from local investors such as Emaar the area is now attracting international interest. In April 2022 US firm Discovery Land signed an agreement to develop residences and a golf club at Dubai South. The master developer Dubai South is also proceeding with its own projects such as The Pulse Beachfront villa community.
Much of the waterfront real estate that has yet to be fully developed sits with Dubai-based master developer Nakheel. In November 2022, it secured AED17bn ($4.6bn) in funding that will be used to accelerate the development of its new projects, including Dubai Islands and other large waterfront projects. The transaction showed that Dubai and Nakheel still have the appetite for major new projects, and perhaps most importantly, banks are in a position to support these ambitions.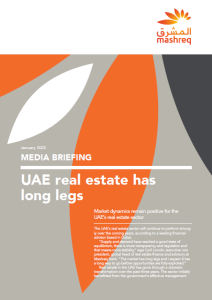 The financing follows the release in August, of details of a new masterplan for the reclaimed islands next to the Deira corniche, now known as Dubai Islands. The expectation is that like with its previous masterplans, Nakheel will develop some assets itself, while other plots of land will be sold to third-party developers.
"Offshore projects like these are massive undertakings. The last plots on the Palm Jumeirah are now being developed, so that masterplan has been a 20-year project. The new masterplans Nakheel is working on are even larger, and when completed will also double the size of the Dubai we know today," says Lincoln.
18 January, 2023 | .By MEHAK SRIVASTAVA