Surging demand opens water investment taps
01 January, 2019 | By Andrew Roscoe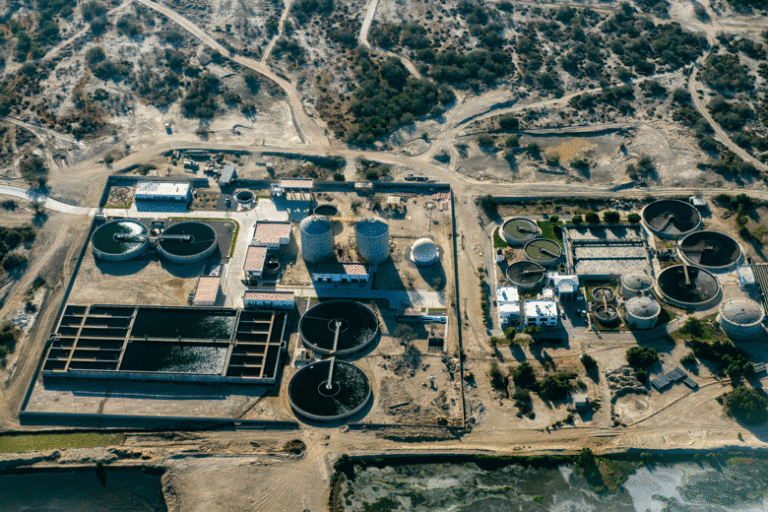 Increased pressure on the supply of water is resulting in a regional shift towards private finance and the separation of water and power generation facilities
Securing adequate water supplies is one of the biggest challenges facing the Middle East and North Africa in 2019, with rising demand depleting groundwater reserves and straining existing desalination capacity.
MEED estimates that demand for water in the GCC will grow by 62 per cent by 2025, which will require the installed desalination capacity of 4,563 million imperial gallons a day (MIGD) to increase by more than 65 per cent to meet forecasted demand. Outside the GCC, North African countries such as Egypt and Tunisia will embark on projects to develop desalination plants to reduce pressure on existing supplies of water.
In tandem with major desalination and water supply projects in 2019, utilities will need to invest heavily in wastewater and sewage networks. In addition to treating increasing sewage flows, projects to treat and reuse wastewater are also coming to the fore.
Independent water
An emerging theme in the region is the decoupling of power generation and desalination production as governments seek to develop more efficient and flexible power and water networks.
Traditionally, desalinated water in the Gulf has been produced using energy- intensive thermal desalination facilities connected to large power plants. This is starting to change as a result of the growth of reverse osmosis (RO) technology. RO plants desalinate water through a membrane process, which is much less energy intensive and allows utilities to develop water production plants separately from power generation units.
While cogeneration plants have been implemented across the Gulf, improvements in membrane technology and a drive to reduce fuel costs and carbon emissions has led to most of the region's utilities turning to RO plants for filtering water.
Abu Dhabi's Department of Energy received tariffs from seven consortiums for the emirate's first major standalone desalination plant, the 200 MIGD Taweelah independent water plant (IWP), in late October and is expected to award the main contract in early 2019. In the case of Abu Dhabi's IWP, the decision to move ahead with standalone desalinated plants is inextricably linked to the development of the 5.8GW Barakah nuclear power plant, which will significantly add to the emirate's independent power capacity when commissioned in 2020.
The development of RO desalination projects can potentially further cut fuel bills by enabling the development of plants powered by renewable energy resources. The UAE and Saudi Arabia have already developed pilot clean energy-powered desalination plants and, following successful trials, are likely to push ahead with larger-capacity projects.
Private finance
Another key trend will be the increased drive for the private sector to build desalination plants and water purification plants. With more than $80bn-worth of desalination projects under construction or planned in the GCC, governments are turning to private developers to help finance these crucial projects.
The switch towards privately financed water projects was evident in 2018, with the three largest desalination projects tendered all planned to be developed under the IWP model. In addition to Abu Dhabi's Taweelah project, Saudi Arabia invited developers to submit proposals for the Rabigh 3 and Shuqaiq 3 IWPs, which will have capacities of 600,000 cubic metres a day (cm/d) and 450,000 cm/d respectively.
For the Rabigh 3 project, the Water & Electricity Company (WEC) received bids from five groups in July, with local developer Acwa Power submitting the lowest tariff of 199.2 halalas ($0.53) a cubic metre (hals/cm). Acwa Power was selected as the preferred bidder in late November.
WEC is planning to follow with tenders for the 450,000 cm/d Yanbu 4 IWP and the $4.5bn Jubail 3 independent water and power project (IWPP) in 2019. The Jubail 3 IWPP will have a desalination capacity of 1.2 million cm/d, making it one of the largest desalination facilities in the region.
Saudi Arabia is following the launch of its maiden IWP programme with its first public-private partnership (PPP) projects in the wastewater sector. WEC, which is also leading the kingdom's private wastewater plant development programme, received proposals from developers in 2018 for the planned Dammam and Jeddah Airport 2 independent sewage treatment plants. Both will be developed under a 25-year sewage treatment agreement.
Oman is also set to award contracts for new desalination plants in the early part of 2019, with state utility Oman Power & Water Procurement Company having received proposals from developers for planned IWPs at North Batinah and Barka in the fourth quarter of 2018.
Kuwait will press ahead with the tendering process for both the Al-Zour North 2&3 IWPP and the Al-Khiran IWPP.
Treatment goals
Utilities are also seeking to increase the use of treated sewage effluent (TSE) to meet the growing demand for non-potable water in 2019.
Dubai has been the most successful to date, becoming the first in the GCC to reach 100 per cent TSE reuse by 2014 by raising potable water tariffs and pricing TSE at a much lower rate to attract industrial users. Saudi Arabia and Abu Dhabi are already working on plans to significantly raise the reuse rate for TSE, with others set to follow suit. Riyadh is planning to form joint-venture partnerships with the private sector to bring the size of the kingdom's water reuse market up to 4.8 million cm/d, which will represent a significant hike on the functioning 200,000 cm/d market in 2012.
As with the ambitious plans to increase desalination capacity, successful delivery of the region's TSE development programmes will require support from international private investors in tandem with domestic reforms on tariff structures for potable and reused water.
01 January, 2019 | .By Andrew Roscoe