Short Stay Surgical Centre Concept
28 June, 2021 | By Mashreq in Knowledge Partnership with JLL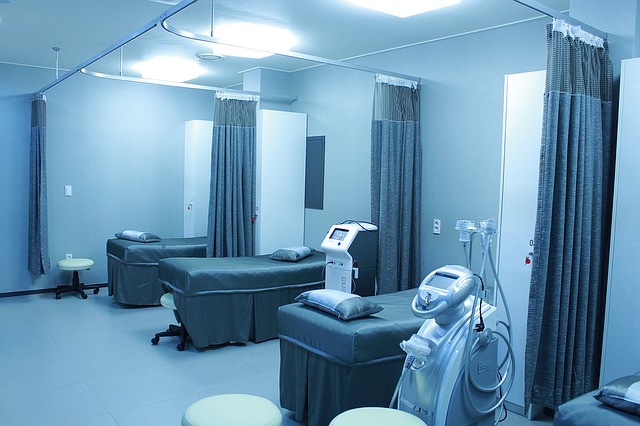 Short Stay Surgery is defined as the complete resolution of a patient's management plan within 48 hours of admission. This concept has been around for decades. With the passing of years and improvement in medicine, doctors' perception, and public awareness, it has been implemented as a practice in certain hospitals as part of surgical departments. But what if a whole centre is based on the same concept?
A short stay surgery facility usually holds up to 50 beds. In the US, on an average, the size of these hospitals has been found to be 8-12 beds and 20,000-50,000 sq. ft. depending on services provided[1].
As technology and medicine evolve, more and more complex surgeries can now be performed within a short stay surgical centre by different specialities.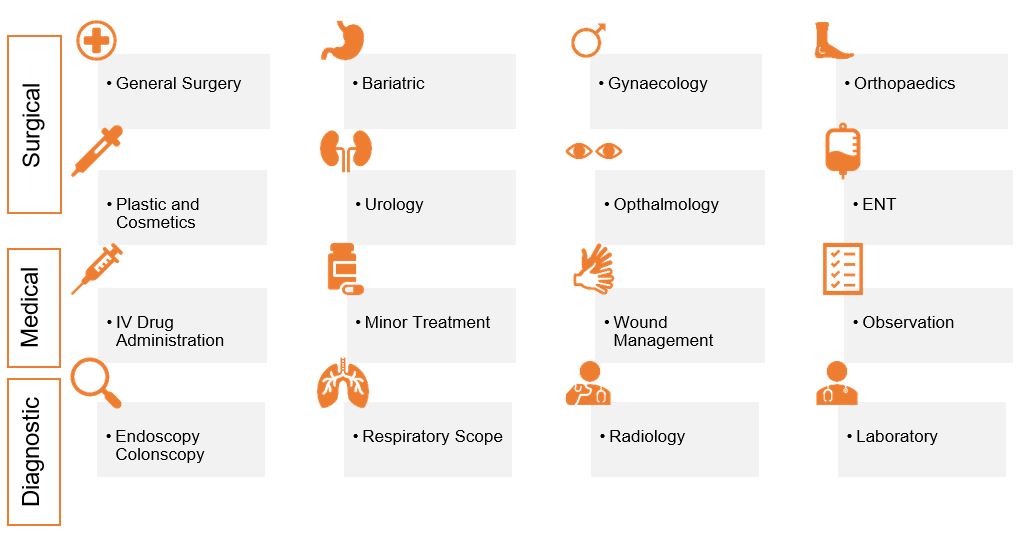 The above services can be performed in a short stay surgical centre if the patient is deemed fit during the pre-operative assessment. Technologies like laparoscopic procedures, minimally invasive and keyhole surgeries etc. are helping patients in early discharge from hospitals.
The benefits of such facilities impact all stakeholders in healthcare, including:
Providers:
Lower capital costs as compared to acute care hospitals, and shorter payback period.
Efficient utilisation of manpower, contributing to increased number of patients, lower average length of stay and therefore higher revenue.
High turnover of patients, leading to increased revenue for centres.
Payors:
Decrease in treatment costs due to higher uptake of minimally invasive, short stay procedures.
Patients:
Reduced risks of hospital acquired infections due to shorter length of stay of patients.
Decreased psychological impact on patient and their families that are associated with hospital inpatient stay.
Increased patient and family satisfaction, attributed to shorter inpatient stay.
Multiple hospitals in the UAE have embraced this new concept; Burjeel Advanced Surgical Centre, Medcare Orthopaedics and Spine Centre, Aster Day Surgery, and Emirates Hospital Day Surgery, are a few examples.
The increase in such centres in the area contributes greatly to positive patient outcomes as well as the overall healthcare care development and advancement that the region is aspiring to reach.
[1] "Vital Signs: Micro Hospitals How Fast, How Far?", 2018, Cushman and Wakefield
28 June, 2021 | .By Mashreq in Knowledge Partnership with JLL