Saudi projects market shows signs of recovery in first quarter
13 May, 2019 | By Colin Foreman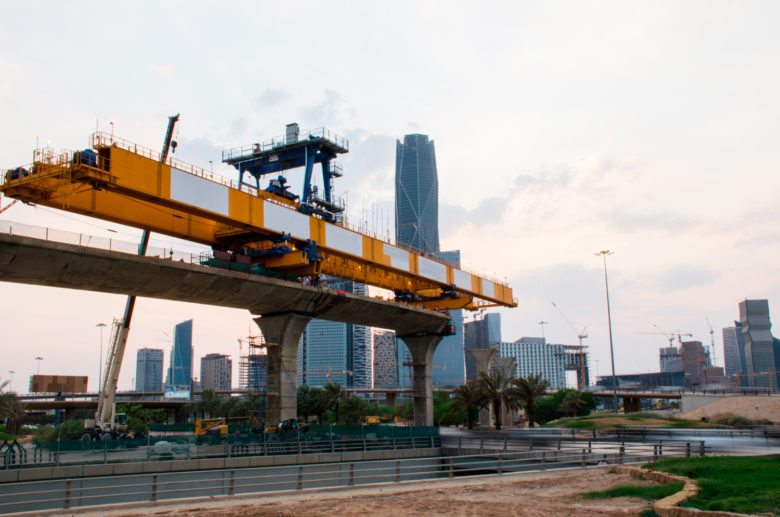 Increased capital spending has led to an uptick in contract awards in the first quarter of 2019
Saudi Arabia's projects market is showing signs of recovery as government figures and data from regional projects tracker MEED Projects show an increase in capital spending and contract awards during the first quarter of this year.
Ministry of Finance data shows that capital spending during the first three months of this year was up 12 per cent year-on-year to SR29bn ($8bn). The increased levels of government spending are expected to continue.
"According to the Ministry of Finance, outlays on development projects are expected to increase during the remainder of the year, particularly on Vision Realisation Programmes (VRPs), and hence we expect this segment to rise sizeably in the next quarter," said Riyadh-based Jadwa Investment in a research note.
The increase in capital spending has resulted in an uptick in the total value of contract awards made during the first quarter of 2019. According to MEED Projects, there were $8.9bn of contract awards during the first three months of this year, which is a 50 per cent increase on the $5.9bn of awards made during the same period of 2018. The total for the first quarter of 2019 is the highest first-quarter total since 2016.
Further awards
There is also a widespread expectation that more awards for contractors are coming as consultants are busy competing for work on new projects in the kingdom.
"Saudi Arabia is definitely the story in the region at the moment," says an international consultant. "We are busy competing for work on new projects, and encouragingly firms are being appointed so there are real signs of progress."
Rising capital expenditure will require the government to take on more debt, despite recording a budget surplus during the first quarter of this year. Higher revenues allowed the kingdom to record a budget surplus of SR27.8bn, or 3.8 per cent of GDP, during the first quarter of this year, compared to a deficit of SR34.3bn, or 4.7 per cent of GDP, in the first quarter or 2018.
Budget deficit
"Looking ahead, the budget position is likely to deteriorate over the rest of 2019," says London-based Capital Economics. "Crucially, if global growth continues to disappoint, as we expect, oil prices will probably drop back – we forecast Brent to decline to $60 a barrel by end-2019. On that basis, the budget is likely to post a deficit of around 5 per cent of GDP this year.
"This should be easily financed, either by the government drawing down its deposits at the central bank (Sama) or issuing debt. That said, fiscal policy is likely to be tightened, which is a key reason why we think that the slowdown in economic growth has further to run."
Riyadh said in early May that it plans to issue $3bn-5bn in new international sukuk in the third quarter of this year, according to comments made by the Debt Management Office in an interview with London-based Reuters.
Riyadh began issuing debt in international markets in 2016 and has since become one of the biggest emerging markets issuers, having sold nearly $60bn in international bonds, including $11bn in sukuk.
13 May, 2019 | .By Colin Foreman