Resurgent Abu Dhabi creates new challenges for construction
17 October, 2018 | By COLIN FOREMAN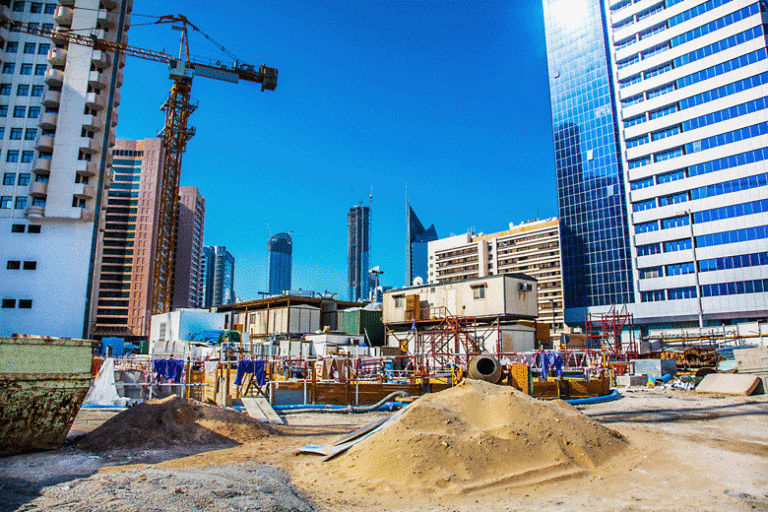 The economic stimulus package approved in June has been followed by a flurry of tendering activity
Abu Dhabi's construction sector was given a boost in early June when Crown Prince Sheikh Mohammed bin Zayed al-Nahyan approved a AED50bn ($13.6bn) economic stimulus package.
Aimed at accelerating economic growth over the next three years, the stimulus package is far reaching and comprises a set of initiatives covering infrastructure and legislative projects, as well as small and medium-sized enterprises (SMEs), and industrial and social projects.
With infrastructure projects expected to be a key recipient of the spending boost, construction companies welcomed the announcement. In recent years, firms have had to compete for limited opportunities. There were just $4.9bn of construction and transport contract awards in 2017, down from $11bn in 2014 – the year that oil prices began to decline.
These initial hopes have been further raised by action over the past four months, with some significant steps being taken on key infrastructure projects in the emirate.
The speed of progress has taken some contractors by surprise. "The change of pace has been dramatic," says an international contractor. "Companies are used to things moving slowly, and now tenders are being awarded and contractors will have to mobilise fast."
Rail revival
The largest project to move forward has been the UAE's federal rail network, Etihad Rail. The first stage of the project – providing a link to transport sulphur from the Shah gas field to Ruwais – began operating in late 2015.
Subsequent stages were then tendered and cancelled as contract awards in Abu Dhabi stalled. But after Sheikh Mohammed's stimulus package was approved in June, Etihad Rail selected US-based Jacobs Engineering along with UK firm Atkins for the engineering design contract for stages 2 and 3 of the UAE's federal rail network.
Technical bids for the marine works were submitted in July, followed by commercial offers in August, and in late September the local National Marine Dredging Company (NMDC) was selected for the estimated AED1bn contract.Then, in August, Etihad Rail invited contractors to bid by 30 October for the contract to build the first package for the second stage of the Etihad railway network. Package A covers a 137-kilometre rail link from Ruwais to Ghuweifat.
Port progress
Another major infrastructure project that has made significant progress since June is the expansion of Khalifa Port. The project involves the construction of a new container terminal that will double the port's existing capacity of 2.5 million 20-foot equivalent units (TEUs), with provision for an additional 1 million TEUs depending on the success of the business model and the port's growth. It will be operated by Abu Dhabi Ports and China's Cosco Shipping Ports under a 35-year concession agreement.
Transport push
Other major transport projects at earlier stages are also progressing. The Department of Transport (DoT) has invited firms to bid for a contract to provide pre-tender consultancy services for the Abu Dhabi metro and light rail transit (LRT) schemes. Abu Dhabi General Services Company (Musanada), meanwhile, has invited firms to bid for the design and supervision consultancy package for a major new road project that will link Abu Dhabi's Marina area to Corniche Road, as well as the extension of Al-Maqta Bridge and exit from Khalifa City to Abu Dhabi city.
Construction contracts
Building work is also moving forward. Abu Dhabi-based developer Aldar Properties is expected to tender the contract for the Abu Dhabi Media Free Zone headquarters in Yas Island before the end of 2018; and in early October Imkan announced plans to tender construction contracts for its $4bn Al-Jurf development in the Ghantoot area, close to the Dubai border, in the first quarter of 2019. Contracts are expected to be awarded in the second quarter of that year.
The construction and transport projects will have to compete for resources with the oil and gas sector, however. After Abu Dhabi National Oil Company (Adnoc) restructured last year, its subsidiaries have been busy tendering and awarding contracts for new upstream and downstream projects. While the focus of this work will be process engineering, there will also be large volumes of general construction work.
Payment directive
An even thornier problem for the UAE's construction industry than finding new projects and competing for resources is resolving issues on past projects.
Many of these challenges stem from slow payments, and to address this issue Sheikh Mohammed has also ordered the settlement of payments to private sector suppliers.
He gave directives to accelerate payments to suppliers from the private sector. The instructions include the formation of a special committee, headed by the Executive Office and the Department of Finance, to ensure that payments are made.
Since the directive was given in June, there are signs that the payment situation for contractors is improving. Contractors say they are getting closer to settling legacy financial issues on some of Abu Dhabi's largest projects, and as those disputes are resolved they will be ready to work on the new projects that are now coming onto the market.
Discipline needed
While the outlook for construction in Abu Dhabi has improved markedly since June, challenges remain. The danger for construction companies over the next few years will be how these new projects are priced. Experience from other markets has shown that there is a tendency for contractors to be too aggressive and secure work at low prices during the initial phases of a recovery. The problem then comes when the market recovery takes hold and construction costs rise, leaving the contractor with a loss-making project.
Abu Dhabi contractors will have to exert discipline and hold their nerve when tendering if they are to buck this global trend.
17 October, 2018 | .By COLIN FOREMAN