Report: Future of EPC in a Sustainable World
11 September, 2023 | By Sarah Rizvi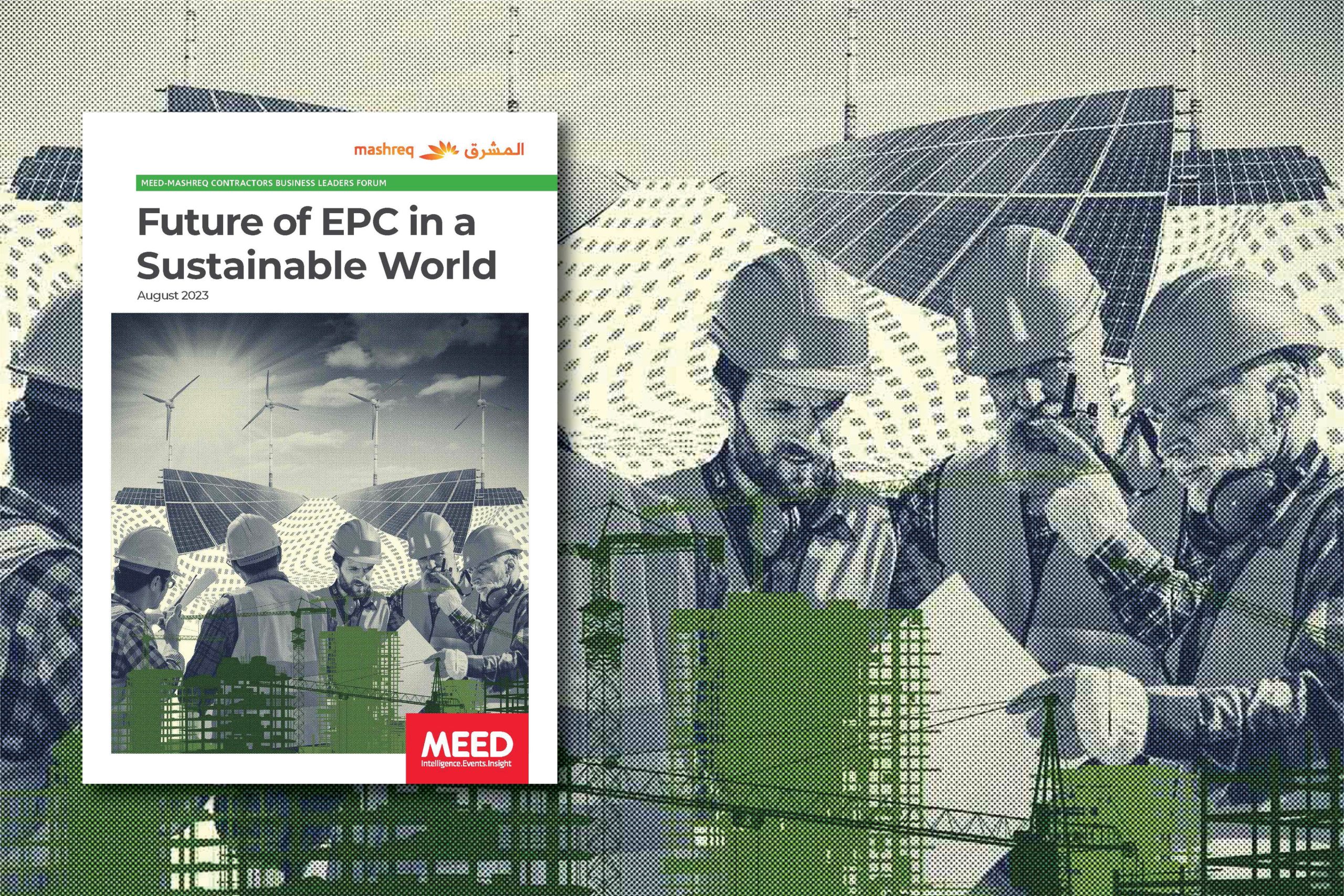 How the engineering and construction sector can enable the delivery of clean energy projects in the region.
Engineering, procurement and construction (EPC) companies have played a crucial role in the Middle East and North Africa (Mena) region, where an average of $180bn-worth of capital projects are awarded annually.
The past decade saw the rise of new asset classes, particularly in the power generation sector, as regional economic and energy diversification programmes took hold.
For example, renewable energy contract awards have gradually increased since 2010. This peaked at $10bn in 2017, when Dubai awarded the $3.8bn contract for the hybrid solar photovoltaic (PV) and concentrated solar power project for the fourth phase of the Mohammed bin Rashid solar park and Abu Dhabi awarded the contract for its first utility-scale solar PV plant in Sweihan.
While these projects make up a small fraction of past project awards, this is set to change as the drive to meet net-zero targets by 2050 or 2060 by major countries, including the UAE, Saudi Arabia and Bahrain, gathers momentum.
In addition to renewable energy projects, several countries in the Mena region are developing strategies to become global hydrogen hubs, with dozens of multibillion-dollar projects within this nascent sector being explored.
All these projects offer opportunities worth in excess of $400bn − as well as unique challenges − for regulators, lenders and EPC contractors alike. They also necessitate re-evaluating conventional practices and call for the industry to embrace digitalisation and collaborative practices.
There has never been a better time for change.

11 September, 2023 | .By Sarah Rizvi