The region's project pendulum swings
25 December, 2018 | By Colin Foreman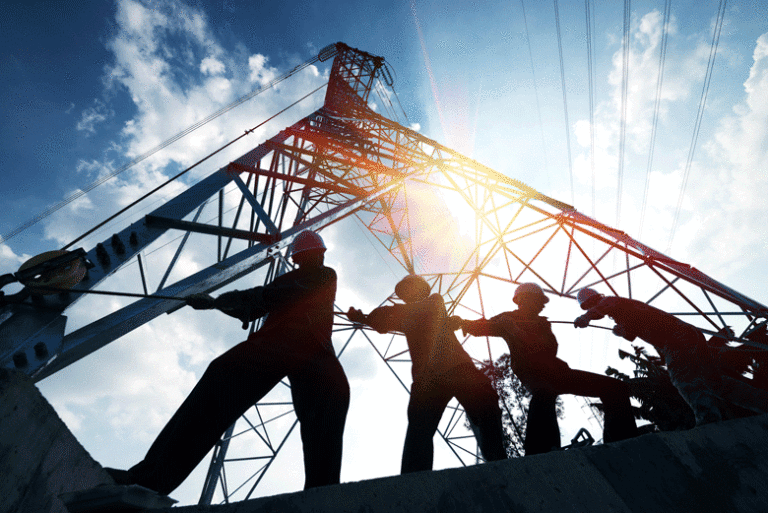 Government-led projects will be the focus for construction across the region in 2019 while public-private partnership schemes remain in vogue
The region's construction market over the past five years has been dominated by works that have to be completed for fixed deadlines, such as Dubai's Expo 2020 and other major global events being held in the region. 
In 2018, the pendulum of activity has started to swing towards infrastructure and housing as event deadlines near, property prices soften and governments – buoyed by more comfortable oil prices – move away from austerity and into spending mode. As the market shifts, the geographies with the greatest infrastructure requirements and, crucially, the ability to fund projects will dominate regional construction over the coming years.
Saudi PPPs
The country with the most sizeable infrastructure requirements in the GCC is Saudi Arabia. Since 2016 and the launch of Vision 2030, Riyadh has been planning to develop a large portion of the needed infrastructure projects as public-private partnership (PPP) schemes. While progress has been made in the power sector on PPP schemes, few new projects have moved into the actual construction phase.
Despite concerns about the slow progress, the government says it remains committed to using the private sector for delivering infrastructure. In its pre-budget statement in early October, the Finance Ministry also confirmed plans to give the private sector the opportunity to manage state-owned assets.
Investment conference
To accelerate the pace of development, a string of agreements were signed in late October at the Future Investment Initiative (FII) conference in Riyadh. For housing, three programmes worth a combined total of SR16.5bn ($4.4bn) were signed with PowerChina International Group, the local Alameriah and China's Sany, and US-based Katerra.
In the transport sector, Saudi Railway Company signed a memorandum of understanding (MoU) with China Civil Engineering Construction Company to implement the $10.6bn Saudi Landbridge project; and the Public Transport Authority (PTA) signed an MoU with a Spanish-led consortium for the $3.6bn second phase of the Haramain high-speed rail.
The agreements signal that while using the private sector may still be the ultimate goal for delivering projects, over the medium term Riyadh is prepared to use more traditional methods. This will require direct government spending, and in the October pre-budget statement, the Finance Ministry said Riyadh expects to increase spending in 2019 to reach $294bn, a 7 per cent increase on the planned expenses for 2018. State infrastructure projects will be supplemented by projects planned by the Public Investment Fund (PIF), including the $500bn Neom City development, aimed at creating investment opportunities for the private sector.
UAE market
The UAE's construction market will also be led by state-backed infrastructure schemes in the medium term. Over the past five years, the UAE construction market has been dominated by Dubai's real estate sector and the lead up to Expo 2020.
At the Expo site there has been a range of major contracts let for the thematic districts, Wasl Plaza, a retail centre, housing and several major pavilions.
Contracts have also been awarded for road intersections and a new metro line connecting to the site. These projects have been joined by others around the emirate that are scheduled to open in time for October 2020, including hotels, shopping malls, residential buildings, and leisure facilities and attractions.
These projects have enabled construction companies to remain busy while oil prices have been low. However, the weakness of the property market in 2018, combined with the approaching deadline for Expo 2020, has resulted in fewer new real estate schemes moving forward into construction.
As a result, contractors are focusing more on government infrastructure schemes. The largest upcoming opportunity in Dubai is the estimated AED10bn ($2.7bn) substructure contract for the expansion of Al-Maktoum International airport that was tendered in October.
As Dubai's construction market plateaus, Abu Dhabi is preparing to start spending on new infrastructure projects. In June, Abu Dhabi Crown Prince Sheikh Mohammed bin Zayed approved a AED50bn economic stimulus package, and since then, government agencies and other related client bodies have moved ahead swiftly with new infrastructure projects such as Etihad Rail. These upcoming large-scale schemes should help ease the decline in real estate activity in Dubai.
Kuwait activity
Kuwait is, meanwhile, working towards its Vision 2035 strategy. Several major schemes are under construction, including a new passenger terminal at Kuwait International airport, and various housing projects that are either being developed as traditional construction projects or as PPP schemes.
In the near term, Kuwait plans to restart the procurement process for a key dredging and reclamation package at Mubarak al-Kabeer Port, for which two earlier packages have been completed. Longer-term transport projects include a national railway and a metro network for Kuwait City.
For real estate, the largest future project by far is the $86bn Silk City scheme, located in the Subiya Peninsula across the bay of Kuwait. After a decade of little activity on the project, Kuwait and China signed an MoU in late November 2018 to co-invest in the development of the project along with five other islands.
Oman opportunities
In Oman, the construction market has slowed in recent years as major projects have been completed and fewer new contracts have been awarded.
For the future, a rail network is in the early planning stages, and private sector real estate schemes in and around Muscat should provide contractors with new work opportunities. The largest are both backed by UAE developers: Oman Tourism Development Company (Omran) is partnering with Majid al-Futtaim on the $13bn Madinat al-Irfan and with Damac Properties for the $1.3bn Port Sultan Qaboos mixed-use tourism project.
Busy Bahrain
Bahrain is traditionally the GCC's smallest construction market, but it has been busy developing projects in recent years, including a new terminal building at Bahrain International airport, new roads and intersections, social housing, and a range of hotels and resorts. 
Many of these have been delivered with support from the GCC fund set up after 2011 to help support Bahrain's economy and develop projects in the island kingdom. For future work, a light rail network is planned, a second causeway connecting to Saudi Arabia, as well as a broad range of social housing. Like before, many of these projects will be delivered using the PPP model.
Egypt stabilises
The highlight market outside the GCC is Egypt as it moves away from the political instability following the 2011 uprisings. In September, Egypt led the region for contract awards, usurping a position typically held by the UAE or Saudi Arabia. The construction sector was the key driver with $4.6bn of deals let, including a $2.9bn contract awarded by Egypt's Administrative Capital City for Urban Development to China State Construction Engineering Corporation to construct the second phase of the central business district at The Capital Cairo development.
Contract awards are expected on other private sector real estate developments in Cairo, El-Alamein, and on the Red Sea and Mediterranean coasts, as well as on government infrastructure schemes, notably rail where firms are competing for work to expand the Cairo Metro and build a new monorail.
25 December, 2018 | .By Colin Foreman