Region makes progress on nuclear energy projects
22 January, 2020 | By JENNIFER AGUINALDO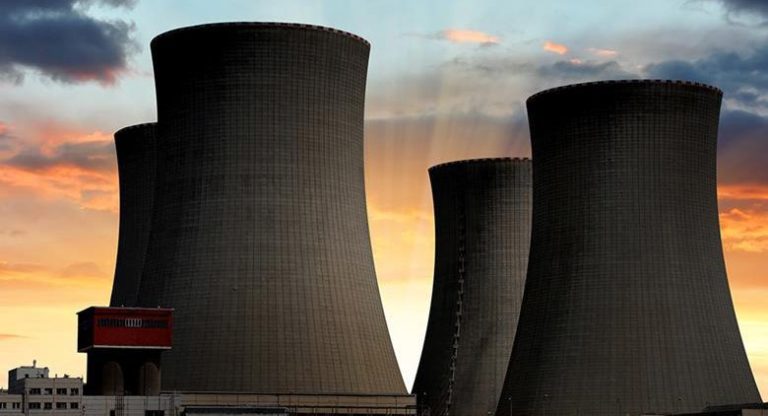 Much debate remains on the risks of building nuclear energy facilities across the region, despite the need for greater capacity to meet demand
The past year saw two of the region's major economies – Saudi Arabia and Egypt – make concrete progress towards the implementation of their nuclear energy programmes.
Russia's Rosatom, which agreed to develop and finance Egypt's $25bn El-Debaa power plant project, began the procurement process in early 2019 for the scheme's first contracts, which include base camp facilities and initial earthworks. The year ended with Egypt's Nuclear Power Plants Authority (NPPA) appointing Australia's Worley to provide the project with engineering and design review, and project and construction management, among other services.
Egypt's first planned nuclear power plant will feature four reactors, each with a capacity of 1,200MW, which is slightly lower than the UAE's Barakah nuclear power plant, which has four 1,400MW reactor units.
Saudi Arabia and South Korea have also announced a plan to form a joint venture, tentatively called Smart EPC, to undertake the construction of a small modular reactor (SMR) plant in Saudi Arabia.
The two countries signed a memorandum of understanding (MoU) in 2016 to commercialise South Korea's SMR technology, known as system-integrated modular advanced reactor technology (Smart). The pre-project engineering work began in 2018 and both countries have already invested more than SR487m ($129.8m) for the Smart nuclear reactors project.
It is understood a South Korean firm, Korea Hydro & Nuclear Power, will "lead projects to refine the reactor, license it for use in Saudi Arabia … and find ways to export the technology to other countries" prior to the formal launch of Smart EPC.
Nuclear race
While this process will likely require international regulatory approvals, it signifies the kingdom's serious intent to become a major nuclear energy hub.
The Smart nuclear programme is part of Saudi Arabia's three-pronged plan to develop atomic energy. Studies and surveys are under way for the kingdom's first conventional large-scale nuclear facility, for which Russian and South Korean contractors are thought to have expressed interest. The third pillar of the atomic programme involves mining uranium to fuel the plants.
Notably, the first 1.4GW reactor at the UAE's $24.4bn Barakah nuclear power plant is expected to be commissioned this year, three years later than the original planned start-up date.
Nuclear energy, in addition to renewable energy sources such as solar, wind and waste, forms an integral part of these countries' energy diversification and security programmes. Unlike renewables, however, much debate remains on the risk associated with nuclear power plant projects, military or otherwise – despite the overwhelming benefits they offer in terms of boosting supply to meet ever-rising demand.
22 January, 2020 | .By JENNIFER AGUINALDO