Recent M&A Activity in the Healthcare Sector in GCC
28 June, 2021 | By Mashreq in Knowledge Partnership with JLL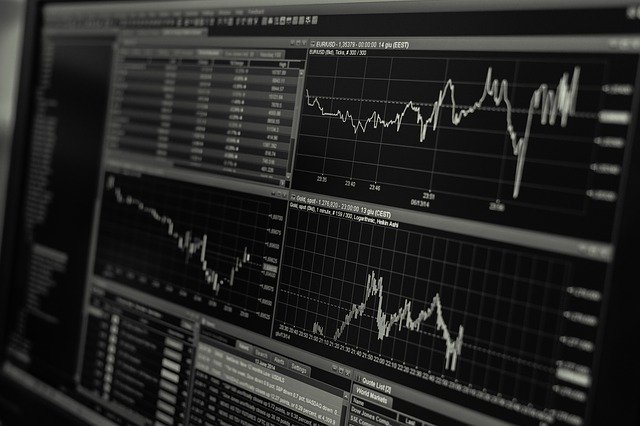 Mashreq in Knowledge Partnership with JLL In last few years, the GCC has witnessed significant growth in the healthcare sector including higher merger and acquisition (M&A) activity with the UAE and KSA being the most dynamic markets with key deals value of ~USD 730 Million.
International players have chosen to enter these markets by acquiring existing smaller players. Moreover, established players have continued to expand their networks. Key targets have been mainly specialised service providers, e.g., cosmetology, fertility services, rehabilitation, and long-term healthcare etc.
Analysis of around 17 key deals since 2017/18 in UAE and KSA has revealed the following: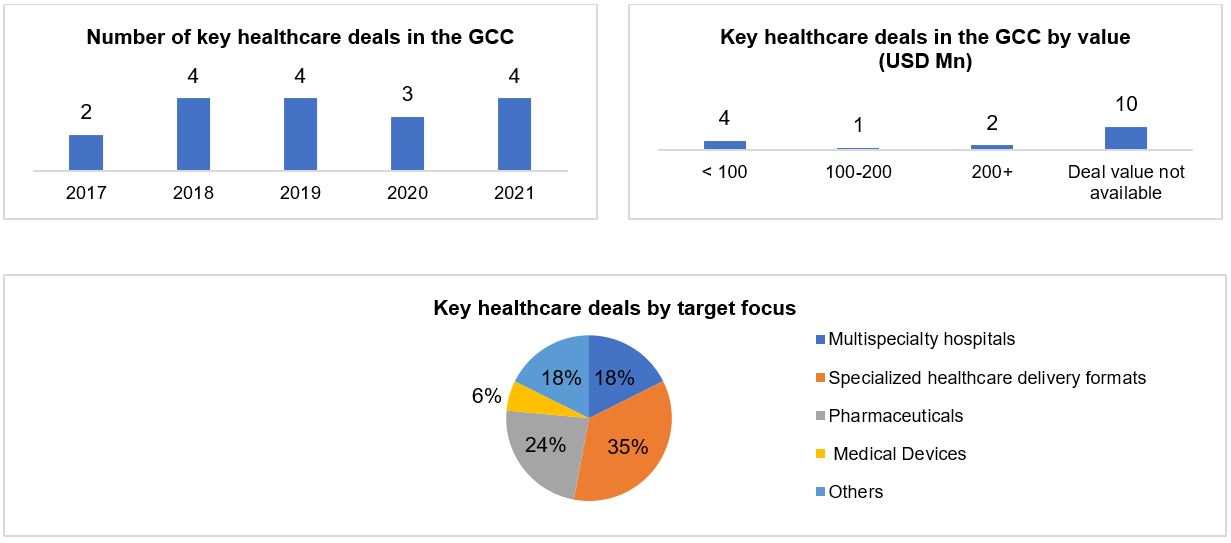 Details of key healthcare deals

There were many deals in 2017 and 2018, including multiple NMC Health acquisitions (Fakin IVF, Cosmesurge etc.), with an EBITDA multiple in the range of 10-11. It also forayed into the KSA healthcare market with acquisition of multispecialty hospital targets e.g., 30% stake in As Salama Hospital and 80% stake in Al Salam Medical Group. The latter had an EBITDA multiple in the range of 7.
In 2019, Abu Dhabi based Mubadala Healthcare acquired the region's leading provider of specialised rehabilitation and long-term care, Amana Healthcare. The deal value remains undisclosed, but it was one of the biggest healthcare deals in the region. The trend of investing into specialised healthcare formats continued with UAE based players Dubai Investments PJSC and Gulf Capital acquiring majority stakes in Globalpharma and Medica Holding. Other key deals included NMC Health and Hassana Investment, which is the investment arm of the General Organisation for Social Insurance (GOSI) in the KSA.
Year 2020 witnessed few low value deals, majorly due to the ongoing pandemic. In the KSA, Dallah Healthcare acquiring a majority stake in Makkah Medical Centre is part of the group's expansion strategy in Makkah region. But 2020 witnessed one of the largest healthcare players in the GCC, Dr. Sulaiman Al Habib Medical Group (HMG) issuing its initial public offering (IPO) on the Saudi Stock Exchange (Tadawul). The medical group planned to float ~15% of its capital in the planned IPO.
The current year has started on a positive trend with the Dubai-listed investment company Amanat Holdings acquiring Cambridge Medical and Rehabilitation Centre (CMRC) and this being one of the biggest healthcare deals in the region to date. The USD 232 million deal was closed with a significant EBITDA multiple of 10.5. Other key deals include ADQ's merger of its healthcare entities Rafed and Union71 with Dubai-based Pure Health, Yas Holding's acquisition of Geltec Healthcare FZE (part of a renowned pharma and nutraceutical group) and International Holding Company (IHC) acquiring a 40% stake in Response Plus Medical Services (RPM), a unit of VPS Healthcare.
Majority of the mentioned deals were in specialized healthcare formats where healthcare facilities are aiming to expand their capacity, capabilities, and geographical reach along with the ongoing pricing pressure-driven consolidation in these segments. Also, EBITDA multiples remain in the range of 7-10. Going further, increased M&A activities have been projected as the market moves towards consolidation with large healthcare groups looking to expand into various healthcare formats. Therefore, investors are anticipated to find attractive opportunities while addressing market demand through long-term, cost-effective synergies and healthcare would be on a positive trajectory for further growth in 2021.
28 June, 2021 | .By Mashreq in Knowledge Partnership with JLL