Ras al-Khaimah real estate counters growing pains
19 December, 2022 | By MEHAK SRIVASTAVA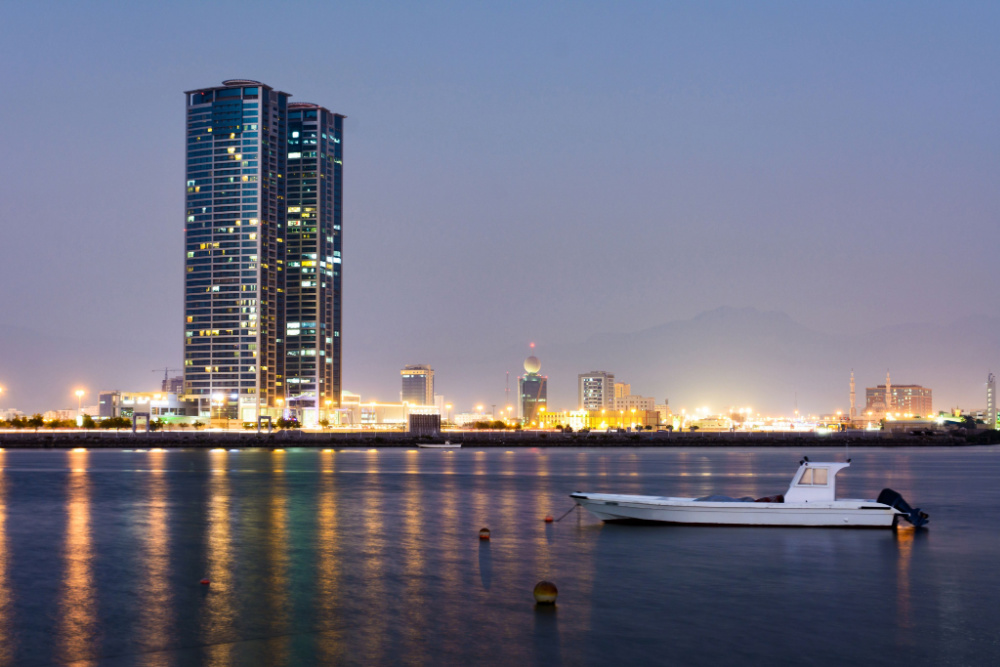 Ras al-Khaimah is all set to enter a new era of development, but with it comes capacity challenges to meet its real estate and leisure sector objectives
This article is the second in a series that captures key highlights from the RAK Real Estate Business Leaders Forum jointly held by MEED, Mashreq and Stirling Hospitality Advisors on 28 October, discussing the trends shaping the way forward for the emirate's real estate sector. Participants at the closed-door event included stakeholders such as Marjan, Al-Hamra Group, RAK Properties and Abu Dhabi National Hotels (ADNH)
Even as global business conditions deteriorate due to rising benchmark interest rates and inflationary pressures, the UAE's northernmost emirate is on its way to boasting one of the most active construction pipelines in the GCC. Led by a strong roster of high-profile multi-billion-dollar announcements by firms such as US-based Wynn Resorts, Aldar Properties, Abu Dhabi National Hotels, Dubai Investments and Emaar, it is fast emerging as one of the most exciting project destinations in the region.
But the prospect of significant development on the horizon also brings challenges of equal proportion.
As project activity intensifies, Ras al-Khaimah needs to simultaneously accelerate the scale of investment in adjacent infrastructure and facilities that can draw talent to accommodate the scale of work ahead and create an attractive living environment for its growing population.
"In the next two years, we will see a lot of cranes coming over the skyline of Ras al-Khaimah," said Abdulla Al Abdouli, CEO of Marjan.

"Given the robust project pipeline – more than 5,000 hotel keys and more than 4,000 residential units – a slew of new requirements will come into play, beginning with the construction industry."
"First and foremost, the demand for quality contractors and subcontractors, architectural consultants, designers, and landscape architects will undoubtedly increase", he said.
Al Abdouli said Ras al-Khaimah can incentivise construction companies to establish a base in the emirate by providing their employees with superior facilities and quality lifestyle.
"We require more staff accommodations, not only to house workers during the construction period but also to serve employees for all the job opportunities that will arise once the developments are completed. Coming up with good amenities for people is a must, and we need more businesses to support the supply chain."
With such massive growth on the horizon and Ras al-Khaimah's plans to target three million visitors by 2025, Al Abdouli said that the emirate's government is currently in the process of conducting a gap analysis for the destination.
"Infrastructure is our top priority to ensure that by 2026 when we open the Wynn resort, we do not have any disparities in the market," he said. "It is about ensuring optimum quality of life through well-equipped facilities like airports, roads, networks, logistics and so on. The ultimate goal is for people to be content living in Ras al-Khaimah".
The demand for infrastructure, retail and commercial offerings is expected to skyrocket by thousands of square metres in the next few years, as Ras al-Khaimah evolves beyond its current primary waterfront tourist destination status.
Sameh al-Muhtadi, CEO of RAK Properties, said tapping into the opportunities surrounding the emirate's real estate boom needs longer term thinking – and fast.
"There's a lot of support sectors that are going to be very much in demand," he said.
"What will be needed in healthcare and education. The reality is that the whole emirate is transforming, and so with the white-collar jobs coming into play, with families moving here, with consultants moving here, we must think well in advance and prepare for that., We need to take the necessary actions and make the necessary decisions now, so we don't miss the boat."
One contractor attending the Business Leaders Forum added that despite the strong pipeline ahead, the size of the Ras al-Khaimah market remains "relatively small", making it difficult to appeal to or attract large international or regional facility management and technology partners.
Marjan's Al-Abdouli said regulators are firmly committed to finding solutions to market challenges.
Macroeconomic headwinds
Even with the undeniable positive sentiment in Ras al-Khaimah's future direction, evolving macroeconomic challenges worldwide remain a concern.
Economic activity in the region has been resilient so far, with a multispeed recovery continuing in 2022.  The International Monetary Fund (IMF) projects Middle East GDP growth at five per cent in 2022, up from 4.1 per cent in 2021.
But growth is forecast to slow to 3.6 per cent in 2023 on deteriorating global conditions thanks to rising interest rates, high inflation and increased energy costs.
According to the IMF, inflation for the region was projected at 14.2 per cent in 2022 and is expected to remain elevated next year.
Gulf oil exporters are expected, on average, to enjoy budget surpluses of about 33 per cent between 2022 and 2026, leading to a strong improvement in their balance sheets.
The UAE is hoping the economy will grow by five-to-six per cent this year, and by the same pace over the next few years to double its economy by 2031.
"I think the challenge we all have today is around planning and forecasting due to the current volatility and uncertainties around the world," said Khalid Anib, CEO of Abu Dhabi National Hotels.

"It is something that it's extremely difficult to deal with. But we must keep trying."
19 December, 2022 | .By MEHAK SRIVASTAVA