Projects market makes strong start to second half of 2020
16 July, 2020 | By Colin Foreman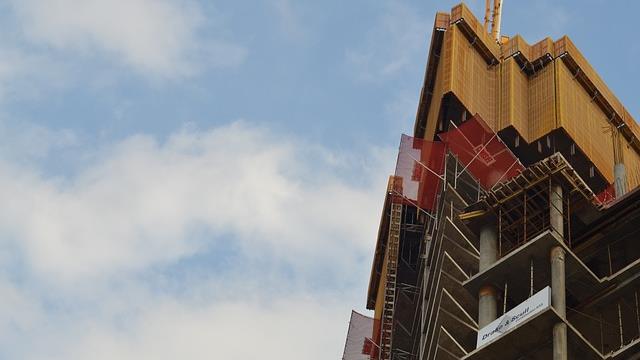 There has been a string of major contracts awarded during the first week of July
The projects market has made a strong start to the second half of this year with a string of major contract awards.
The largest deal was in Saudi Arabia where US-based Air Products and Saudi Arabia's utilities developer Acwa Power and Neom signed an agreement for a $5bn hydrogen-based ammonia production facility powered by renewable energy.
The project, which will be equally owned by the three partners, will be located at the $500bn Neom scheme.
The joint-venture project is the first partnership for Neom with leading international and national partners in the renewable energy field, and will be a cornerstone for its strategy to become a major player in the global hydrogen market.
The facility will integrate 4GW of renewable power from solar, wind and storage; production of 650 tonnes a day of hydrogen by electrolysis using Thyssenkrupp technology; production of nitrogen by air separation using Air Products technology; and production of 1.2 million tonnes annually of green ammonia using Haldor Topsoe technology.
The project is scheduled to become operational in 2025.
Galfar gains
In Oman, the local Galfar Engineering & Construction has been awarded a RO115m ($298m) contract for work on the dualisation of the Adam to Thamrait highway project that connects northern and southern Oman.
Galfar's three-year contract covers package 4 of the scheme, which involves the dualisation of a 135-kilometre-long road with two to four lanes from Miqshin to Duka. There is also a three-month mobilisation period.
US-based Parsons is the consultant and the Ministry of Transport is the client.
Galfar has also won a smaller contract, valued at $28.5m, for a 120km-long pipeline in Oman. The contract was awarded by the state-owned national oil company's upstream branch OQ Exploration & Production.
Despite the dampened economic outlook, developing housing will remain a priority for the region's governments
Ashghal awards
In Qatar, the Public Works Authority (Ashghal) has formally awarded nine contracts with a total value of about $1bn for the construction of infrastructure serving 5,111 residential plots – the latest sign that despite the dampened economic outlook, developing housing will remain a priority for the region's governments.
When completed, the projects will provide some 281km of roads, more than 10,350 lighting poles and more than 15,800 car parking spaces. Sewage, surface and groundwater, and treated sewage effluent (TSE) networks with a total length of 684km will also be installed.
The winning contractors, all local, were Hamad bin Khaled Contracting Company (HBK), Qatar Building Engineering Company, Al-Tawfeeq & Partners Contracting Company, Boom Construction Company, Galfar al-Misnad Engineering & Contracting Company, Al-Jaber & Partners Construction & Energy Projects and Qatar Building Company.
F3 financial close
On the finance side, Abu Dhabi National Energy Company (Taqa) has confirmed that the planned 2,400MW Fujairah F3 independent power producer (IPP) project has reached financial close. Taqa said the total project will cost approximately AED4.2bn ($1.14bn).
South Korea's Samsung C&T confirmed in February that it had been awarded the $953m engineering, procurement and construction contract for the scheme.
16 July, 2020 | .By Colin Foreman