Project disruption threatens construction jobs
26 April, 2020 | By NEHA BHATIA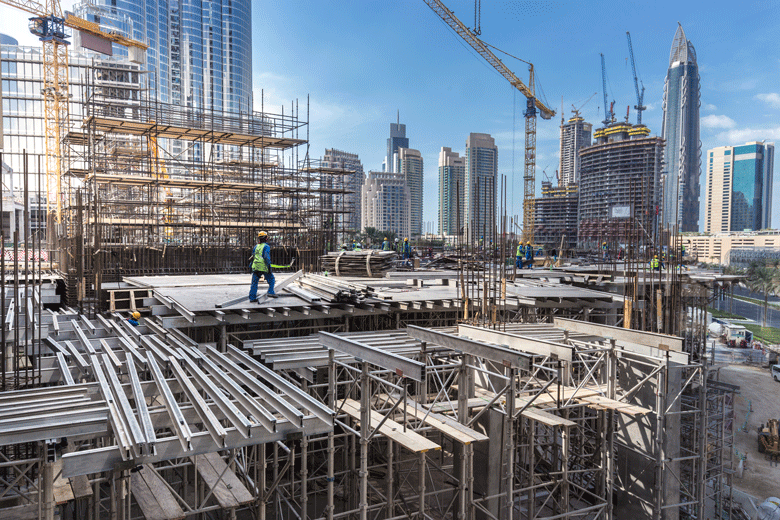 The pandemic will accelerate job losses in the UAE and beyond
The Covid-19 pandemic will catalyse the shifting labour dynamics in the UAE, where reduced real estate demand and low market liquidity are affecting jobs in the construction sector.
While private sector employment increased by 2 per cent in the UAE last year, construction was the only segment to note a decline during the period, falling by 2.4 per cent in 2019 after a drop of 1.7 per cent in 2018.
Construction jobs represented about 32.2 per cent of total private sector employment in 2019, according to reports published by the UAE's central bank, citing private sector data from the Ministry of Human Resources & Emiratisation (Mohre).
Even though real estate hiring growth doubled to 6.3 per cent in 2019 compared to 2018, it could not offset the losses in construction employment, which the central bank said "remained in negative territory" last year.
The central bank data reflects how slackening property demand has influenced engineering industry jobs in the UAE.
This is unlikely to improve in the near future as project demand falls amid the spread of Covid-19.
The pandemic is exposing Dubai's property market to further downward trends, including a return to prices last seen during the global financial crisis of 2008-09, ratings agency S&P said in March.
Dubai has also reportedly asked state departments to delay new construction projects and value-engineer ongoing schemes to save costs.
Similarly, while Saudi Arabia remains a promising option for UAE-based engineers looking for jobs in the GCC, the financial risks posed by Covid-19 are casting uncertainty over the kingdom's future project plans.
In March, Saudi Arabia asked state agencies to implement budget cuts of at least 20 per cent in a fresh austerity drive to cope with a sharp drop in oil prices and the impact of Covid-19.
Job losses are not an unfamiliar challenge for construction employees in the UAE or the GCC, particularly those that have endured the global financial crisis or the oil price crash of 2014-16.
Covid-19, however, is expected to lead to the worst recession since the Great Depression.
In the UAE and the wider GCC, it may also change construction employment demand as we know it.
26 April, 2020 | .By NEHA BHATIA