Producers renew upstream investment
01 January, 2019 | By JOHN BAMBRIDGE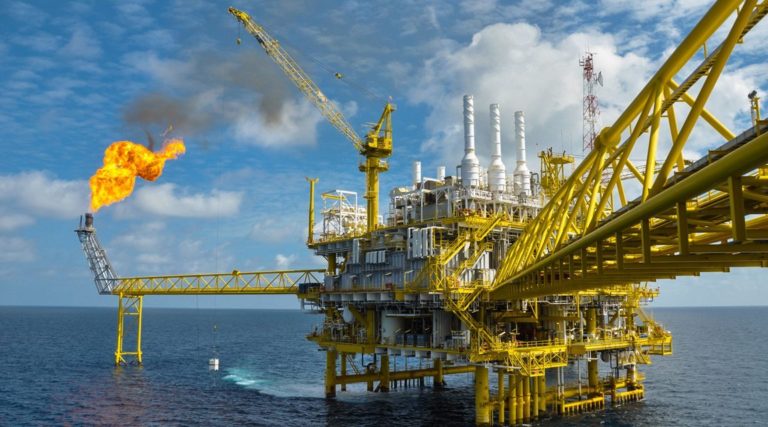 Oil producers continue to focus on developing projects to increase production capacity, while the gas sector is set to benefit from the move away from coal and oil
Global demand for crude oil is expected to remain robust for at least the next two decades by most estimations, and Middle East and North Africa hydrocarbon producers are responding with renewed investment in upstream and downstream programmes aligned with the global trends in energy consumption.
While near-term production cuts are back on the table following the sharp decline in oil prices in late 2018, regional major Saudi Aramco is undertaking projects aimed at delivering 500,000 barrels a day (b/d) of new capacity to maintain its claimed 12 million b/d maximum capacity. In November, Aramco was reported to have raised its actual oil production to an all-time high of 11.1-11.3 million b/d.
"Aramco continued investments during the downturn that started in 2015, when the rest of the industry stopped investments," Aramco CEO Amin Nasser said in October. "We have a lot of projects going on, so we have kept investing to maintain potential. Our decline rates are one of the lowest globally. The 12 million b/d sustained capacity is solid and can be sustained in the long term."
Maintain potential
One scheme that should be completed in 2018 is Saudi Arabia's $3bn Khurais Arabian light crude increment programme, which aims to raise the capacity of the Khurais central processing facilities by 300,000 b/d, and also involves the installation of a gas-oil separation plant (GOSP) to service the Mazalij and Abu Jifan fields.
More recent investments include ongoing work on the Marjan and Berri field megaprojects.
The Marjan crude increment programme will result in a capacity increase of 300,000 b/d by 2024-25 from a current production capacity of about 500,000 b/d. The project is estimated to be worth $12bn, according to Wood Mackenzie, including onshore packages worth a combined $6-8bn and offshore packages worth more than $5bn.
The Marjan project was expected to be Saudi Aramco's largest upstream development in 2018. However, just two minor packages were awarded. According to MEED Projects, 2019 looks like the year when the megaproject will begin in earnest as the 13 packages in the bidding phase move towards execution. These include the $1.45bn contract to deliver onshore oil facilities at Tanajib, which should be one of the largest Saudi oil & gas contract in 2019.
Running in parallel is the $6bn Berri increment programme, which will double the output from the Berri oil field to 500,000 b/d by early 2023. The contract for the $1.7bn Berri GOSP is in the prequalification phase, and could potentially be awarded by the end of 2019.
More broadly, Aramco has announced a planned spend of $133bn over the next decade on oil and gas drilling operations, aimed at offsetting natural declines at the kingdom's older fields, some of which have been producing continuously since the 1960s.
Increased output
Kuwait is meanwhile aiming to raise its oil output from 3 million b/d to 4 million b/d by early next decade, a goal that hinges on the exploitation of reserves at the Ratqa field.
Kuwait Oil Company (KOC) is on course to complete the first phase of its Lower Fars heavy oil project in the first half of 2019, which will raise production by 60,000 b/d. With all phases of the $7bn project complete, KOC expects to add upwards of 250,000 b/d to Kuwait's total oil production. 
No multibillion-dollar oil and gas contracts are likely to be awarded in the near term in Kuwait, but there are 10 contracts in the bidding or main prequalification stage worth a combined $2.45bn that should start in 2019.
In the UAE, Abu Dhabi National Oil Company (Adnoc) awarded the $1.4bn engineering, procurement and construction (EPC) contract for the Bu Hasa onshore oil field development to Spain's Tecnicas Reunidas in November. The upstream project will increase the Bu Hasa field's production by 18 per cent from 550,000 b/d to 650,000 b/d by the end of 2020, contributing to Adnoc's strategic objective to raise its output from about 3.3 million b/d at present to 4 million b/d by 2020, and 5 million b/d by 2030.
Eight months earlier, in February 2018, there were several major downstream contract awards, including Adnoc Refining's $3.1bn crude flexibility project for its Ruwais refinery upgrade. Two major refinery contracts in Iraq were also awarded in a significant boost to its project market. These were the $4.8bn Kirkuk new refinery let by the Ninevah Reconstruction Committee and the $1.8bn Samawah refinery, which was tendered by the Oil Ministry. Egypt also witnessed the launch of the second phase expansion of the country's Alexandria refinery by Middle East Oil Refinery.
Another award expected in 2019 is the main EPC contract for Algeria's $2.5bn Hassi Messaoud refinery, let by the reinvigorated national oil company Sonatrach in February. Bids for the project were submitted by five multinational joint ventures and are currently being evaluated.
Overall, the regional oil sector is on track to award projects worth about $22bn in 2019, with projects worth $8.9bn in the bid evaluation phase, projects worth $3.8bn at the early bidding phase, and projects worth a further $9.1bn at the prequalification phase.
Pedal on the gas
The other major facet of the region's current spate of renewed upstream investment is the exploitation of gas, the market for which is expected to benefit perhaps the most from the transition in global energy consumption patterns away from the use of oil, as well as coal, for primary power.
In the International Energy Agency's New Policies scenario, the Middle East and China are both expected to witness an increase in gas consumption of more than 300 billion cubic metres through to 2040.
In Saudi Arabia, Aramco produces about 14 billion cubic feet a day (cf/d) of gas, and plans to raise this to 23 billion cf/d within the next decade, in part through an unconventional gas exploration programme in the North Arabia Basin, southern Ghawar field and the Jafurah basin, east of the Ghawar field. Most of these programmes are well under way, however, and will not yield additional work in the near term.
The largest Saudi gas packages likely to be awarded in 2019 are in connection with developments at the Berri and Marjan fields. These include the Berri GOSP project, the $500m fourth package of offshore gas facilities at the Marjan field, which is now in the bidding phase, and three $375m contracts for packages 9, 10 and 11 of the Tanajib gas plant project, for which prequalified bidders are now being shortlisted.
Adnoc awards
In the UAE, Adnoc has a raw gas production level of 9.8 billion cf/d. Growing this is of critical strategic interest to the national oil company, both to provide feedstock for its expanding petrochemicals infrastructure and to secure the country's energy independence by ending its reliance on imported gas.
Italian oil and gas major Eni secured in November a 25 per cent stake in Abu Dhabi's Ghasha sour gas concession, with another 15 per cent stake set to be granted to other foreign partners. As part of its 40-year concession agreement, Eni will bear 25 per cent of the project's development costs.
The same month, Adnoc awarded French energy major Total a 40 per cent stake in the Ruwais Diyab unconventional gas concession in a deal that includes a six to seven-year exploration and appraisal phase followed by a 40-year production term.
In addition to developing the Ghasha concession, Adnoc plans to increase production from its Shah field to 1.5 billion cf/d and develop the sour gas fields at Bab and Bu Hasa.
For projects in 2019, Adnoc Sour Gas could award the $2bn contract for package 2 of the Shah gas development gas plant, which comprises a new unit and associated work at the sulphur station. Al-Yasat Petroleum, a joint venture of Adnoc and China National Petroleum Corporation, should also award the $1bn contract to develop the Belbazem offshore field, a project expected to yield 27 million cf/d of gas and 45,000 b/d of oil, which is currently in the bidding phase.
LNG storage
Further downstream in the UAE, a joint venture of Sharjah National Oil Corporation and Uniper is expected to award the contract for an $800m liquefied natural gas (LNG) import terminal at the company's Sajaa gas field.
Lebanon's Energy & Water Ministry is also expected to award a $1.2bn project to deliver a floating LNG storage and regasification unit, although this may hinge on the formation of a functioning government.
The regional gas sector is on track to see the award of about $12bn-worth of projects, with projects worth $1.1bn in the bid evaluation phase, projects worth $4.3bn at the early bidding phase, and projects worth a further $6.5bn at the prequalification phase.
01 January, 2019 | .By JOHN BAMBRIDGE