Private sector participation vital for sustainable development
04 August, 2023 | By Jennifer Aguinaldo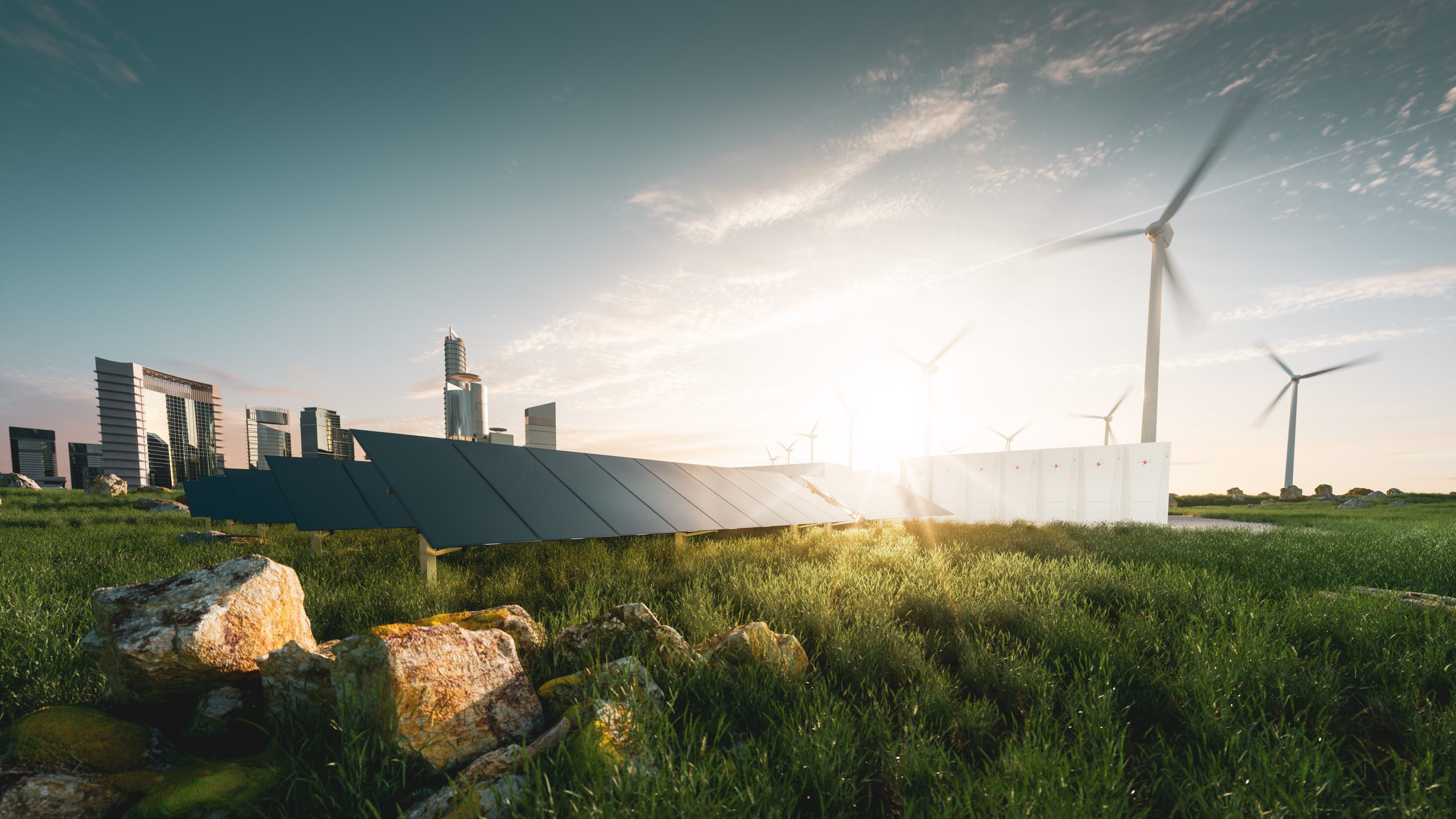 PPP projects offer opportunities for the region to transition away from hydrocarbons dependence if ESG goals are clearly defined and prioritised
The sheer scale of the region's planned infrastructure, utility, industrial and smart city projects is a unique opportunity to transition away from hydrocarbon dependence. But the region can only do so with greater private sector participation that embraces environmental, social and governance (ESG) initiatives.
The two topics were a central theme of the MEED-Mashreq Contractors Forum held in Dubai on 30 May.
Panellist Craig Thackray, Aecom's vice president for the environment in the Middle East and Africa, has observed an increasing number of major regional projects with sustainability at their core.
"There is a great opportunity and project pipeline leading into those sustainable projects," he said.
These translate to major opportunities for EPC contractors willing to be trained on the ESG ethos these projects require.
"EPC [engineering, procurement and construction] staff need to be trained on ESG. For instance, a client could require carbon modelling up front to see a project's embedded and operational output and carbon emissions," Thackray added.
Tools like this could help reduce emissions and waste and result in significant cost savings.
"A carbon modelling approach can lead to innovations and design changes, resulting in major cost savings. We are all coming up with ways to stay relevant and agile," said Thackray.
The current contracting landscape has also elevated the role of environment impact assessment (EIA) studies, as they often present the biggest challenge to the economic viability of a project.
However, the path for EPC contractors, particularly in the region, has been challenging. Some large contractors have ceased operating or have been taken over by state entities, while several large multinational companies have withdrawn from the region.
Strict terms and conditions set by some clients, despite adopting Fidic-compliant contracts, have often been cited as the culprit for the souring of some client-EPC relationships.
"Deviations from Fidic, which result in contractors' increased willingness to take indirect losses, could harm mutual goals," said Jesus Sancho of Spain's Acciona.
PPPs
Depending on the willingness of project stakeholders to engage in future dialogues, the expected rise of projects to be delivered using a public-private partnership (PPP) model could either improve or exacerbate the region's EPC landscape.
For nearly three decades, the PPP route has succeeded in procuring power and water generation capacity, particularly in the GCC states.
This model is now being exported to social infrastructure, transport projects and other low-carbon energy production schemes such as green hydrogen.
A PPP expands the number of stakeholders in a project to include an offtaker or the party that pays for the service or products over the long term; the developer, which sells the service or the product; the lenders or investors that provide equity and long-term debt; and EPC contractors.
"The future of EPC and EPC contractors in a sustainable world is evolving. The idea of having a PPP project is to transfer risk to a part that best manages it," said Konstantinos Kanellaidis, partner, Infrastructure and Transport Advisory at EY Middle East.
As things stand, upcoming PPP projects could take a cue from failed projects in the past, many of which did not have clear ESG goals.
According to Thackray, the key is for project stakeholders to initiate dialogue early on. "The scenario where a client transfers risks entirely to the contractor can be avoided. For instance, how much of that risk are you unwilling to price simply because of a lack of dialogue?"
Significant fundamental issues and risks must be shared and not passed on to another party that may not understand the relevant risks, he warned.
"Everyone should have a voice. Sustainable development has economic and social aspects that must be met to bring a new project online."
EY's Kanellaidis agrees: "The practice of misappropriating risks or transferring risks to a party – in this case an EPC contractor – that is not equipped to handle them could mean there may not be enough good ones when you need them most."
New technologies
The relative novelty of upcoming low-carbon projects adds to the growing complexity of the EPC landscape. The Covid-19 pandemic and Russia-Ukraine war posed huge challenges to every project, but especially so for the region's solar and wind projects, due to the heavily constrained China-centric supply chain.
The complexity is multiplied for battery energy storage system projects, green hydrogen and electrolyser plants, and carbon capture, utilisation and storage (CCUS) projects that rely on new technologies or existing technologies that are in short supply and may require new regulations or contractor skill sets.
"Some 90 per cent of these energy transition transactions today are solar projects, which are proving to be more economically feasible than hydro or thermal power plants in this region," said EY's Kanellaidis. "Renewable energy with battery storage is not yet commercially feasible, but this will likely change within five years."
The executive suggested specific technology contractors need to be adopted now to deliver opportunities in the future.
"With new technologies, you will need government support to increase decarbonisation coverage. The private sector has to make returns, and finance will be difficult if the numbers don't stack up."
Growing pipeline
The good news is that there will be no shortage of projects that aim to reduce carbon emissions over the long term.
Abu Dhabi's state utility, for instance, has set a firm target to expand the share of renewable resources in its energy mix.
"We have a firm legal target to achieve 60 per cent low carbon and renewable energy by 2035, which will be supported through our strategic plan to decouple power and water production," said Andy Biffen, asset development executive director at Abu Dhabi-based Emirates Water & Electricity Company (Ewec).
"To this end, we can expect that reverse osmosis desalination technology will account for 90 per cent of desalination capacity by 2030."
The executive also noted that "in the renewable energy sector, specifically solar photovoltaic (PV) projects, the conversation has broadened from a focus on the lowest tariffs to also include the pursuit of certainty of project delivery and ensuring we continue to receive quality proposals by bidders and their EPC contractors".
04 August, 2023 | .By Jennifer Aguinaldo
Related Posts
UAE Construction Think Tank recommends adoption of standardised
BRIEFING PAPER: Energy Infrastructure
UAE Technology Think Tank recommends ways to enabling
BRIEFING PAPER: The Quest for Gas
Think tank calls for action to boost retail
Blockchain for construction
Investing in food security
New Thinking for the New Normal