Policy change needed to smooth logistics growth
04 February, 2019 | By JENNIFER AGUINALDO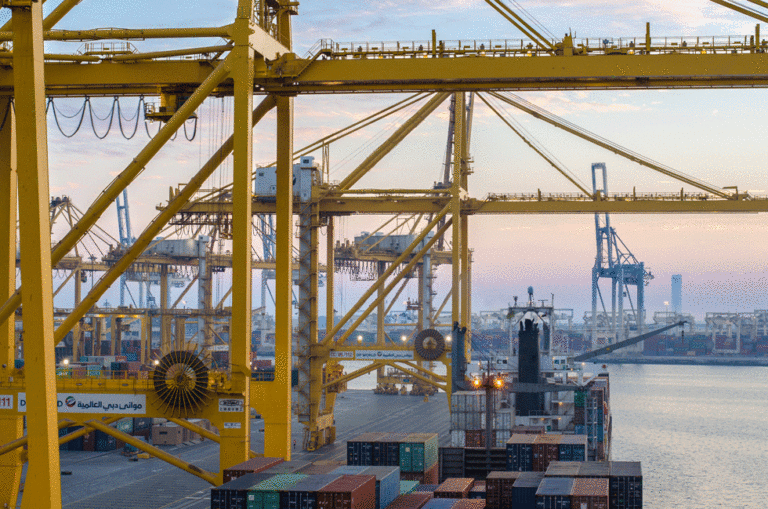 Unified regulations would enable more evenly balanced logistics growth
The opening of Jebel Ali Port in 1979 facilitated Dubai's rapid transformation into a global logistics hub. In 2017, Jebel Ali Port handled more than 15 million 20-foot equivalent units (TEUs) of containers, making it one of the world's largest and busiest. The 7,000 companies operating at the Jebel Ali free zone generated $83bn-worth of trade in 2017, accounting for a third of the emirate's total trade value.
Dubai's two airports also handled more than 3.3 million tonnes of freight in 2017, with US-based FedEx now operating 92 weekly flights between Dubai International and key airports in the US, Europe and Asia.
Dubai's logistics success story has inspired many countries across the Middle East and North Africa (Mena) region to accelerate investments over the past decade in ports, airports, roads and, most recently, rail.
Economic reforms in light of extended oil price volatility have provided fresh impetus to these initiatives as regional governments have focused on developing logistics infrastructure, with a view to fostering growth in all other sectors of their economies.
Rising overcapacity
However, the fierce competition to invest in ports resulted in rising overcapacity. According to US-based Boston Consulting Group, Middle Eastern ports' container capacity grew by an average of 7 per cent annually between 2011 and 2016, outstripping annual throughput growth by three percentage points. This trend took utilisation rates to 66 per cent by the end of 2016, down from 75 per cent six years earlier.
"This utilisation rate is generally considered low and puts downward pressure on handling rates," the consultancy firm said in a report. "Unless growth accelerates significantly, it does not appear that additional capacity will be required for the foreseeable future."
Nevertheless, capacity growth is expected to continue, with MEED Projects estimating that some $10bn-worth of seaport projects are under way across the Mena region and another $35bn-40bn are planned.
Indeed, while lower handling rates are expected to lengthen port investment recovery times, they can also make Middle East ports more competitive, ultimately benefiting customers. Furthermore, a strong rebound in overall trade growth in 2017, following a two-year decline, gave Middle East port stakeholders some cause for comfort. Merchandise exports grew by more than 10 per cent globally and 13 per cent regionally, according to data published by the United Nations Conference on Trade and Development.
The agency also forecast global exports to rise from $17.7tn in 2017 to an all-time high of $19.6tn in 2018.
Industry challenges
The close of 2018 saw slowing economic growth in China, one of the primary markets for manufacturing firms across the region's free trade zones. An imminent US-China trade war also threatens to dampen global trade flow. However, these external factors are not as important as the chronic issues that are holding back the region's potential.
Tarek Sultan, CEO of Agility Logistics, told MEED that overcapacity is not the main problem. "I don't think they overbuilt," he said in 2016, referring to the various port authorities across the region. "But I do agree that throughput in those ports has been impeded by customs regulations and the way stakeholders work. There are too many stakeholders, including government agencies that are responsible for the clearance of goods and containers."
Indeed, nearly all the Middle East countries in the World Bank's Logistics Performance Index (LPI) performed worse in terms of customs procedures and timeliness, two of the benchmark's six sub-indices, compared with their overall ranking.
Saudi Arabia, for instance ranked 55th out of the 160 countries included in the 2018 LPI, but performed far worse in terms of customs and border clearance and timeliness, where it ranked 66th and 67th, respectively. Similarly, Egypt, home to the Suez Canal, ranked 67th, but 74th in terms of timeliness and 77th in terms of customs procedures. In addition, it ranked 89th in terms of tracking and tracing goods.
"It is easy to build a few buildings, install cranes, new hardware and software, but the main challenge is changing the whole process," an Asia-based consultant who has worked with various Middle East-based logistics stakeholders tells MEED.
MEED understands goods clearance at Saudi Arabia's ports now averages about 10 days, compared to 24-48 hours at Jebel Ali Port. In addition to "too many stakeholders", the slow clearing process is attributed to a lack of unified import duties and common goods clearance procedures.
This explains why most shipping companies still find it more cost effective to go through Jebel Ali Port and have goods transported by land from there to their final destination.
Taarek Hinedi, vice-president of operations at FedEx Express Mena, agrees that more needs to be done. "Unifying these procedures will allow logistics firms and shippers to choose the optimal port or airport for their routes rather than having to choose from the very few modern ports and causing bottlenecks and delays such as those experienced at Dubai's Jebel Ali Port," the executive explains.
Policy changes
It is suggested that governments need to drive comprehensive policy change to enable more evenly balanced growth in the region's logistics industry. Hinedi adds that it is important to effectively recognise, recommend and implement practical or legislative changes to identified processes, "to substantially improve clearance accuracy and speed to match or exceed the best global standards".
The urgency of these changes cannot be underestimated. Saudi Arabia, for example, had aimed to improve its LPI ranking from 52 in 2016 to 25 by 2030, in line with its Vision 2030 plan. However, the kingdom slipped by three spots in 2018. Other countries such as Kuwait, which has vacillated on a decade-long plan to modernise its ports, fell 10 places, down to 63 in the 2018 benchmark.
According to the Asia-based consultant, logistics stakeholders outside the UAE would do well to follow the example set by Dubai when it set out to build Jebel Ali as an international business hub in the 1970s. "We have yet to see the same level of openness and willingness to collaborate [with external logistics experts] in other GCC states like Saudi Arabia … they are getting there but it will take time."
Private and hi-tech
In certain cases, public-private cooperation in the management and operation of ports has expedited the process. For example, King Abdullah Port, owned by the Saudi subsidiary of UAE-based Emaar; and Sohar Port in Oman, which is 50 per cent owned by Port of Rotterdam, are now able to clear most goods within 24 hours.
Privately operated ports have different priorities and incentives allowing them to implement more efficient procedures more quickly, the Asia-based consultant explains.
New technologies, including robotics, blockchain and artificial intelligence, are also expected to provide opportunities for logistics companies to become more efficient and allow them to pass on cost savings to customers.
Missing link
The region has focused mainly on seaports, airports and roads, while investment in railway has lagged behind. The resumption in the past year of the procurement process for the second stage of the UAE's Etihad railway seems to indicate a change in strategy. The railway's next stages aim to connect the country's key ports including Abu Dhabi's Khalifa Port, Jebel Ali Port and the ports in the northern emirates, and on to the planned GCC regional railway via the border with Saudi Arabia.
A railway system is expected to help improve the region's logistics performance facilitating more foreign direct investments. But as with moving containers via trucks
on the roads, moving containers via a railway system could be impeded by red tape unless the Gulf countries work on a unified customs procedures.
"There is definitely a role for a railway system," said Agility's Sultan. "But the focus needs to be on minimising red tape and making it easier for goods and services to move through the borders."
04 February, 2019 | .By JENNIFER AGUINALDO