Petrochemicals sector poised for expansion
13 January, 2020 | By JOHN BAMBRIDGE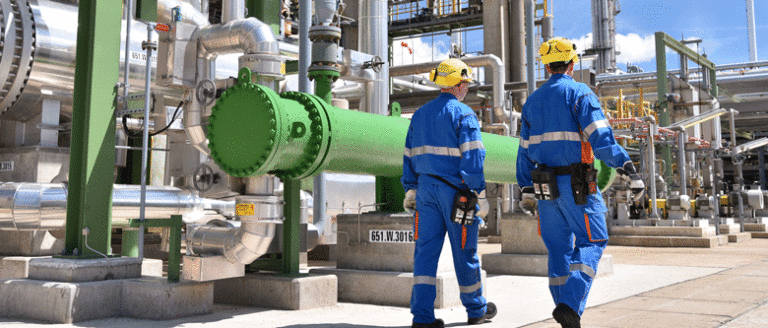 Major petrochemicals producers have been making considerable capital investments in setting up derivatives complexes
The Middle East and North Africa (Mena) region is set to witness a gathering of pace in the petrochemicals sector in 2020. Regional companies are pushing ahead with plans led by energy-exporting governments to diversify their economies away from oil and gas exports in favour of feeding the growing, more lucrative global market for more refined petrochemicals.
Overall chemicals production capacity in the GCC increased by 2.8 per cent in 2018, and the capacity of high-value and performance chemicals grew by 12.7 per cent, demonstrating an interest in further production of value-added chemical products.
This has been matched by revenue growth: in 2018, GCC chemicals revenue is likely to have exceeded $90bn, up by about 6.3 per cent compared with 2017, according to an estimate by the Gulf Petrochemicals & Chemicals Association (GPCA).
Projects pipeline
In 2018 alone, about $130bn-worth of projects were unveiled by GCC producers, according to the GPCA, with integrated refinery and petrochemicals plants making up the bulk of future petrochemicals sector investments in the region. Once operational, these integrated complexes will contribute significantly to regional diversification targets and create more downstream opportunities in the future.
The regional shift towards petrochemicals has also been underlined by rising activity in the mergers, acquisitions and equity stake purchase space.
Notably, in 2019, Saudi Arabia saw the merger of two local entities – Sipchem and Sahara Petrochemicals – and Saudi Aramco entered discussions for a potential $15bn acquisition of a 20 per cent stake in Indian chemicals producer Reliance Industries.
Major petrochemicals contract awards in 2017 and 2018 have, meanwhile, substantially renewed the level of projects activity in the sector, adding more than $20bn of work. Today there are $33bn of chemicals projects under execution in the Mena region, according to regional projects tracker MEED Projects.
Although there was a slight ebb in this trend in 2019, which witnessed just $1.9bn of awards for chemicals projects as of 21 November 2019, this is set to be improved upon again in 2020 by the award of $6.7bn of projects now in the bid evaluation and bid submission phases.
Upcoming work
There will also be a great deal of prequalification work for regional engineering, procurement and construction (EPC) contractors to undertake in 2020, ahead of the outsized $35bn of work set to be awarded the following year.
Almost all of this work is at the design stage and expected to proceed to award by the end of 2021. This includes the three packages of the $9.5bn Al-Zour petrochemicals complex, which are already in prequalification. This bullish pipeline bodes well for EPC contractors.
It should be noted, however, that although significant capital expenditure allocations have been made towards petrochemicals complexes, the launch of the largest projects in particular will depend on the project owners securing steady sources of financing. While some regional clients may have sufficient capital reserves to fund their ambitions, other will have to tap external financing to fund their schemes.
At the same time, even if only a third of this $35bn projects pipeline proceeds as planned to contract award, 2021 would still witness the highest value of chemicals deals signed in the Mena region since 2012.
13 January, 2020 | .By JOHN BAMBRIDGE