Oman plans LNG capacity expansion
06 November, 2018 | By Indrajit Sen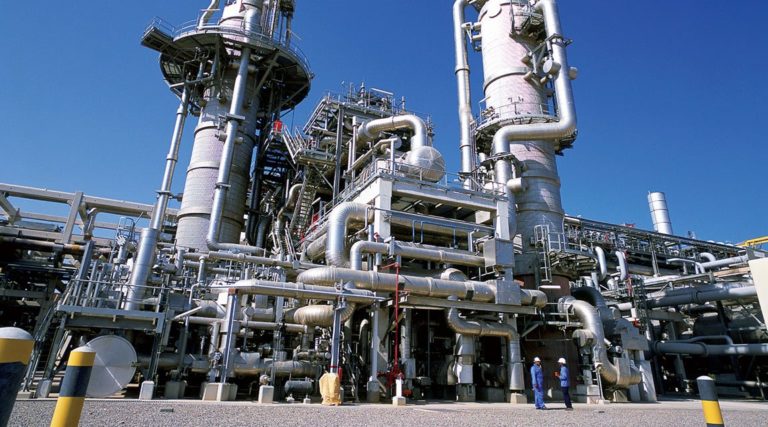 Plans include expanding the liquefaction capacity of the Qalhat plant
Oman plans to extend the lifespan of its liquefied natural gas (LNG) facilities and raise production capacity by 10 per cent to 11.4 million tonnes a year (t/y) by 2022, the head of the sultanate's gas operator said.
Majority state-owned Oman LNG will expand its liquefaction capacity by debottlenecking its Qalhat plant and extending its lifespan beyond the 2025 expiration of the concession, CEO Harib al-Kitani was reported as saying at a conference in Muscat on 29 October.
Oman LNG has been operating for more than 18 years. Qalhat has three liquefaction trains with a total capacity of about 10.4 million t/y, although it has operated at only about 75 per cent for years due to the shortage of gas feedstock.
New gas supplies, such as the BP-led Khazzan gas development along with new gas discoveries, will help fill the existing capacity and the planned additional 1 million t/y, Al-Kitani said.
Oman LNG is also working to extend the life of the Qalhat plant and is in discussions with the government on how to maintain gas supplies to the plant for another decade. "With support from the government and our shareholders, we are on track to deliver this programme, which will add hopefully another 25-30 years to the life of our plant," he was quoted saying.
Revitalised Oman gas sector
Output from the $16bn Khazzan tight gas development was raised to 1 billion cubic feet a day (cf/d) after the field was brought onstream in September 2017. BP is the operator of Block 61 and holds a 60 per cent interest. Oman Oil Company for Exploration & Production (OOCEP), a subsidiary of Oman Oil Company, holds a 40 per cent interest.
A second phase of the development, known as Ghazeer, will lift production to 1.5 billion cf/d. BP awarded an $800m contract to Petrofac in December for the engineering, procurement and construction of a second central processing facility at Khazzan.
Most of the new gas is earmarked to supply domestic consumers, such as power and water desalination plants, petrochemical complexes and industrial parks. Some of it has also been set aside for Oman LNG.
The new projects are a major turn around for Oman's gas industry, which just two years ago was seriously thinking about cutting its LNG production as it struggled to meet rising domestic gas demand. Oman exported a four-year-high 8.24 million tonnes in 2017.
As it moves ahead with Oman LNG's expansion, Muscat is also set to decide whether to proceed with the development of the Mabrouk gas field. Petroleum Development Oman (PDO) — one of the country's largest producers — has completed the appraisal of the field, but is waiting for approval from the Ministry of Oil & Gas before pushing ahead.
PDO, a joint venture of Oman Oil Company and Shell, estimates the field has reserves of 4.4 trillion cubic feet, along with 110 million barrels of condensates. This would rival Khazzan.
06 November, 2018 | .By Indrajit Sen