Oman faces up to the challenges of a new era
22 January, 2020 | By JAMES GAVIN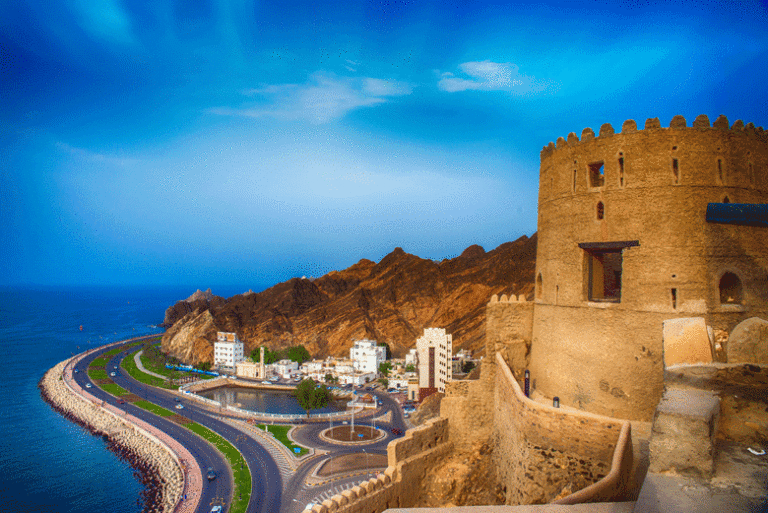 The first transition of power in half a century will present a serious test of leadership for Sultan Haitham bin Tariq al-Said
The appointment of Haitham bin Tariq al-Said as the new Sultan of Oman on 11 January was handled well by Muscat.
Aware of concerns about an uncertain succession, the country's defence council announced the accession of Sultan Haitham less than 24 hours after the funeral of long-standing former ruler Sultan Qaboos bin Said.
There had been growing concern over the health of Sultan Qaboos after he cut short a medical trip abroad in the final weeks of 2019.
His early return to Muscat once again embroiled Muscat in fervent speculation over the royal succession.
Qaboos had ruled Oman for almost 50 years, and he was effectively the last of the Middle East's rulers that took power when Britain was still the colonial authority.
No other serving president or king had done more than him to transform their country.
When Qaboos took over from his father Said bin Taimur in 1970, the sultanate only had three schools, and an estimated two-thirds of the adult population was illiterate. Now there are more than 1,100 schools, and literacy levels stand at 95 per cent.
With his passing, both Oman and the wider region will be substantially changed in ways that are yet uncertain.
Balancing interests
Domestically, one of the biggest challenges facing Sultan Haitham will be to match Qaboos' capacity to balance the many different interests at play in the sultanate.
One of Sultan Qaboos' most impressive achievements has been to mend bridges with the southern Dhofar region, where a rebellion had been raging until the mid-1970s. His astute deployment of financial support helped heal wounds and ensured that any talk of secession was soon quelled.
Wealth redistribution was another feature of his rule that has helped to insulate the throne from political turbulence.
Even when Oman was subject to widespread industrial unrest during the period of regional uprisings in 2011 – the so-called 'Arab Spring' – Qaboos managed to maintain a balance between tribes and religious minorities.
Sultan Haitham faces a monumental struggle to replicate this track record.
Qaboos' legitimacy had been earned, in deed and word, over decades. The new occupant of Al-Alam Palace does not enjoy the same luxury.
Succession secrecy
Part of the problem is presented by the byzantine secrecy surrounding the succession.
The fact that the identity of Qaboos' successor was not known to the public before his passing may add to the challenge of keeping the nation together.
There are legitimate concerns that fractious Kuwait-style royal court politics might start to intrude in Oman, after decades of absolute rule with the benefits of continuity and stability.
With a budget deficit pushing 10 per cent of GDP, the next sultan will not be able to unleash public spending to solve intractable economic problems.
At the same time, he will not enjoy the personal authority to implement unpopular decisions.
With some key tax-raising measures awaited, the public mood could soon be tested.
International influence
Internationally, Muscat is likely to struggle to maintain the same level of influence on the international stage that it has been able to exert under Qaboos.
The sultan's pursuit of an independent foreign policy line, pragmatically maintaining close ties with the likes of Iran and Israel, had led to the sultanate being courted by Washington as an important channel of communication.
His refusal to fall in line with the UAE and Saudi Arabia in their dispute with Qatar was a clear sign of this confidence, as was the refusal to countenance Saudi-authored plans for an upgraded GCC union six years ago.
Oman's powerful Gulf neighbours will be watching developments closely, and will be seeking to exert influence.
They will view the change of the guard as a chance to recalibrate relations with Oman and bring it into the Gulf mainstream.
Regional relations
In late November, UAE national security adviser Sheikh Tahnoun bin Zayed al-Nahyan visited Muscat for talks in which the thorny issue of Yemen is likely to have figured prominently.
Both Riyadh and Abu Dhabi have axes to grind with the sultanate over Yemen.
Oman stands accused of not doing enough to stem cross-border arms smuggling to Houthi rebels – a reflection, critics suggest, of Qaboos' cultivation of close ties with Iran, the key external ally of the Houthis.
At the same time, Omani suspicions over UAE motives persist.
In 2018, a map was put on display at the Louvre Museum in Abu Dhabi that controversially placed the Omani province of Musandam within the UAE's borders.
All in all, the new sultan will face a daunting in-tray.
Yet despite the concerns, there is also room for cautious optimism that Oman's vaunted stability will survive a change in leadership.
For one thing, its status as a sea trade economy, with strong links to India and Africa, leaves it less susceptible to the kind of pressure that has been imposed on Qatar.
And while GCC leaderships remain suspicious of Oman's close links to Tehran, this does not necessarily imply a desire to bludgeon it into submission.
Oman's contacts with Iran could prove useful to the Gulf in future. It may therefore be in the GCC's interests to take a more constructive line with any new leadership in Oman.
Window for change
There are other ways in which a post-Qaboos era could prove beneficial.
Qaboos' accumulation of personalised power – operating simultaneously as prime minister, defence, finance and foreign minister – is no longer fit for purpose.
The past five years of ill-health afforded senior ministers more room to take decisions. His successor will have to think more collegiately, dispersing power more widely than Qaboos chose to.
Sultan Haitham faces a daunting and likely thankless task in tackling the e challenges ahead.
But it is also an opportunity to help reshape a sultanate that has for too long been shackled by an absolutist power structure forged in an era that is more redolent of the Thousand and One Nights than the modern Middle East.
22 January, 2020 | .By JAMES GAVIN