New priorities for the post-Covid workspace
07 July, 2021 | By Richard Thompson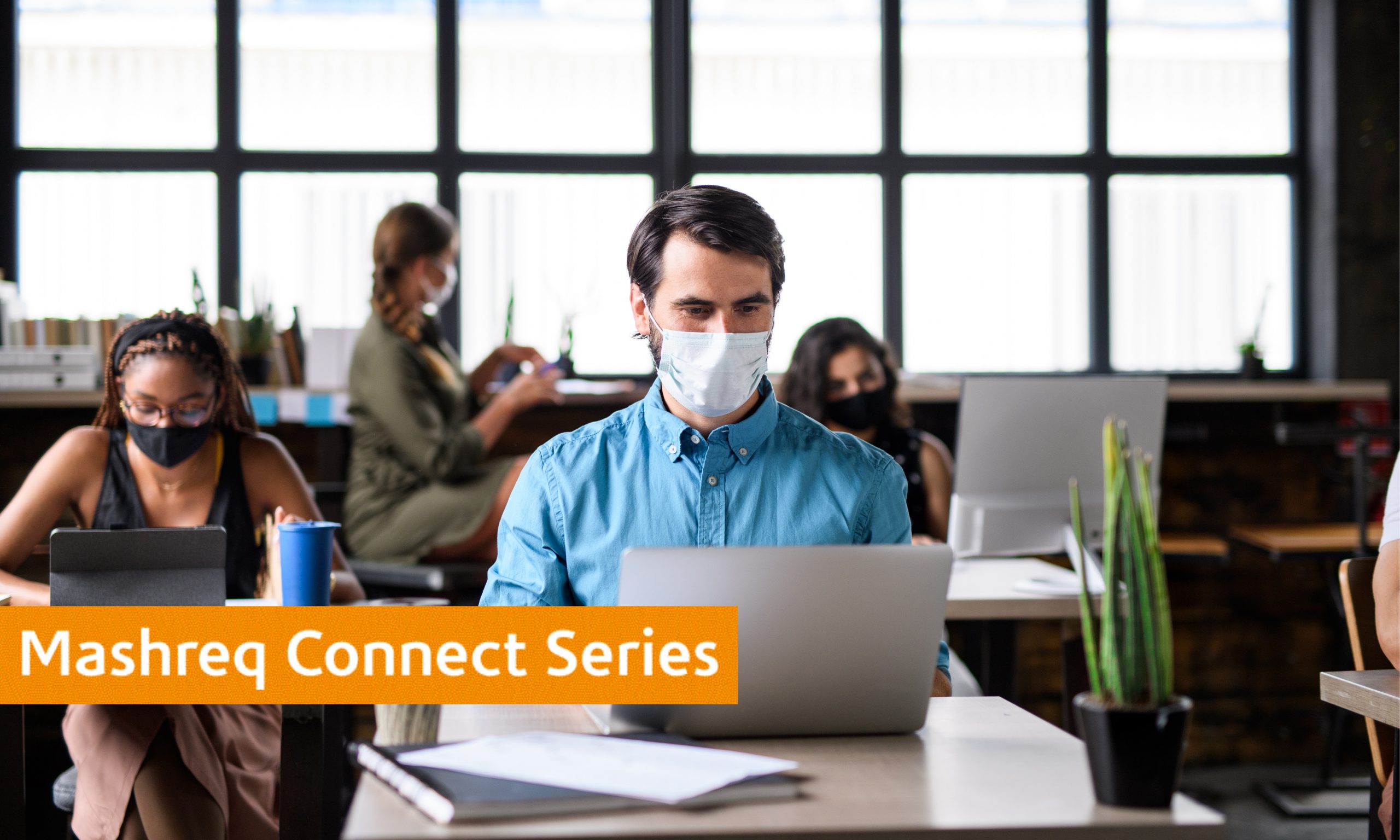 The pandemic has changed the requirements for the office of the future
One year on since office workers across the world were sent home to help prevent the spread of Covid-19, organisations are still wrestling with what to make of the extreme changes in working patterns – and what this means for their once bustling premises.
While certain companies have started returning to the office, many have decided to give their employees the choice of working from home indefinitely.
"The regional commercial sector has been experiencing headwinds the past 24 months due to a challenging global economic environment, oversupply in specific catchment areas and of course the impact the pandemic has had on this sub sector," says Zain Qureshi, managing director and global head of real estate finance and advisory at Mashreq Bank.
"However, the pandemic has completely changed the sector's fundamentals and a lot needs to be done to make it a sustainable proposition," he says. "Office spaces won't die out. But a new model and new preferences are emerging, and different grades of assets will perform differently."
Qureshi was speaking at The Future of the Office, the second MEED-Mashreq Real Estate webinar on 2 June, which brought together leading commercial property experts to discuss the future of offices in the UAE and Gulf region.
According to the experts, sustainability, wellness and flexibility will be top considerations for the future of workspaces.
Green agenda 'firmly here to stay'
The office will remain an "anchor of any urban fabric", says Ramy Zaghloul, chief development officer at Aldar Properties. "But it's not just about the building… it's the full ecosystem… controlled by technical challenges, infrastructure [and] transportation."
Zaghloul notes that Aldar is moving towards mixed-use wellbeing communities rather than single use developments, with future projects set to include many more green buildings.
A 2021 Knight Frank survey of almost 400 global occupiers found that a majority of businesses worldwide – 90 per cent – say that sustainability considerations will play a role in determining their real estate portfolios and strategies over the next three years[1].
"The benefits of occupying green accredited buildings are linked to cost savings, brand enhancement and supporting their company's Environmental, Social and Governance (ESG) strategies," says Faisal Durrani, head of Middle East research at Knight Frank.
"The green agenda was pushed to back burner by the recession of 2008," he says. "But this time around we believe it is firmly here to stay. As businesses start to encourage staff back into the office and economies reopen, clearly health, safety and wellbeing of staff is going to be paramount and the green agenda is going to be central to that."
The focus on green is now being driven by both businesses and investors, says Durrani, which will "significantly start impacting saleability and gettability of assets".
Mashreq's Qureshi adds that funds for sustainable projects are currently available from banks as well as alternatives such as green funds, non-institutional investors, REITS and family offices.
One indicator that the sustainability trend is accelerating in the UAE's real estate market is evidenced by the success of the recently launched ICD Brookfield Place in Dubai.
Rob Devereux, CEO at Brookfield Properties Middle East, says the level of interest in the LEED Platinum certified commercial tower amid the uncertain circumstances of the pandemic is proof that the 'green' trend is showing greater strength than expected.
Devereux says the building has already seen some 35 tenants move in since it opened doors in September 2020, including major global firms such as Julius Baer, UBS, BlackRock and SoftBank.
"A number of our major multi-national [tenants] want to make sure that the space they occupy provides them with the ability to meet [their carbon] commitments," he adds.
The 53-storey tower has also introduced UV light into its return air system to deal with viruses and bacteria, an added pull for tenants.
Watch the highlights from the webinar
Increased focus on wellbeing
But while properties such as ICD Brookfield Place have the solutions in place, such installations are "not being discussed enough" in the construction and engineering sector, says Maher Sweid, managing partner at Sweid & Sweid.
"We're going to have to start integrating these [technologies] into offices from the ground up to be able to prevent spread of viruses and diseases," he says, noting that these solutions could eventually become mandated.
Currently, the developer says he is focusing on "air quality, touchless technologies and social distancing" for his projects.
"The cost implications are not high," says Sweid. "But it's a new world. [For example], social distancing is not just about that everybody needs to sit two metres apart. It's looking at the flow of employees and guests through building, and trying to limit external guests through the office by placing delivery rooms and meeting rooms on ground floor for instance."
Businesses surveyed by Knight Frank also prioritised wellness in workplaces, stating a preference for facilities such as gyms, food and beverage outlets, yoga terraces and sanctuary spaces.
Employers will need to focus on "amazing facilities that cannot be replicated at home" to entice employees away from a work-from-home preference, Durrani adds.
Core and flex
Knight Frank's study found that 90 per cent of global businesses still view their office properties as a strategic means through which they can attract and retain talent.
However, in the Middle East, nearly half of companies said they plan to decrease their global office portfolios in the next three years.
"Whether or not that's a knee-jerk reaction to announcements by some of the larger businesses in the world remains to be seen," Durrani says, referring to companies such as Twitter that have given their employees the choice to work from home permanently.
But as businesses grapple with how to strike the right balance and what incentives they might require to lure people back into the office, Durrani says the inability of landlords to offer flexibility continues to create much frustration.
"There are certain sectors and certain occupier types that are no longer going to be interested in committing themselves to extremely long lease lengths," he says. "One of the concepts we identified prior to Covid was core and flex, where businesses can flex in and out of [office space], be that for projects for instance or for a startup businesses."
He adds: "No longer are offices going to be just e-mail factories but [rather] places for collaboration and innovation, and places where businesses showcase themselves to future talent and future clients."
However, there are also legal clauses surrounding the choice of companies operating remotely.
"We do have a situation where the number of employment visas is tied to the amount of office space that you lease," says Durrani. "Clearly, that would be a hurdle for businesses that want to work with more flexibility or reduce their footprint."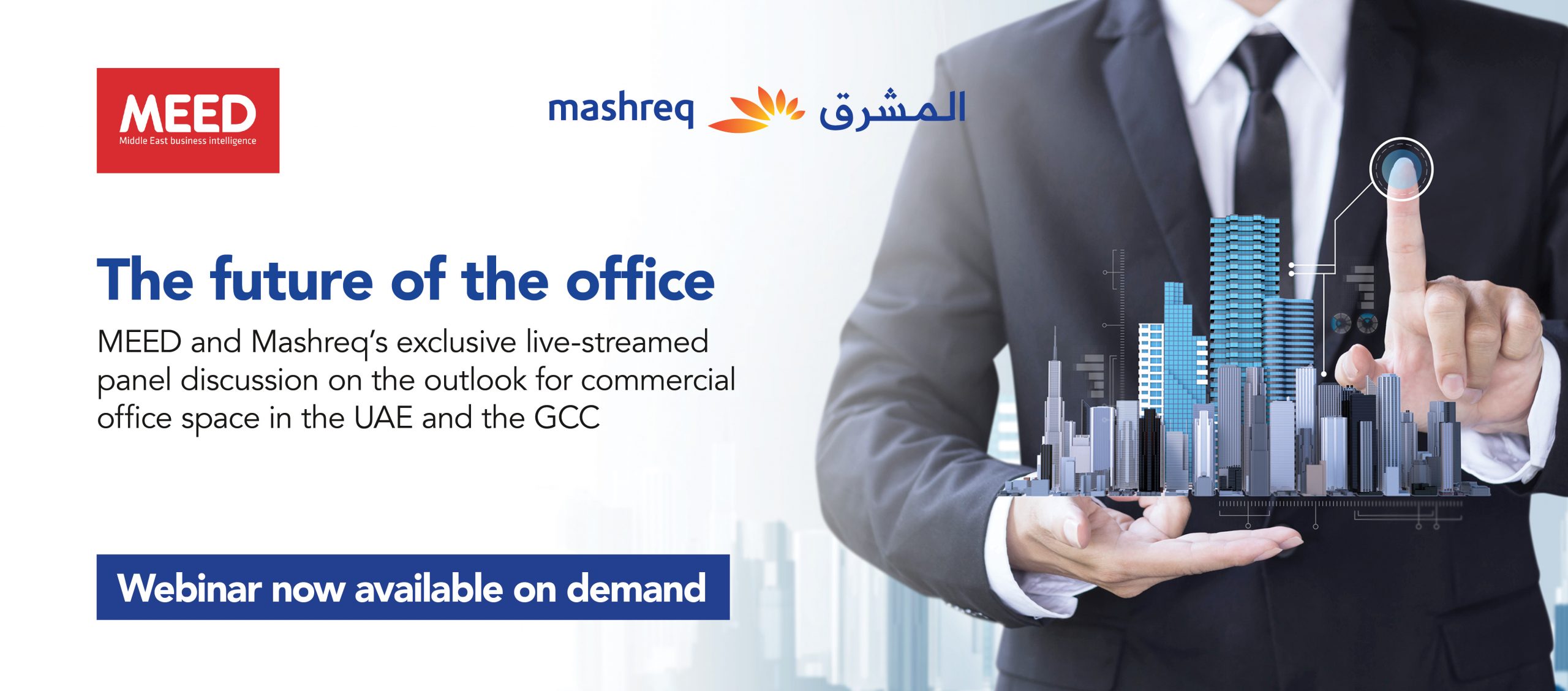 07 July, 2021 | .By Richard Thompson