Muscat launches drive for energy diversification
18 December, 2018 | By ANDREW ROSCOE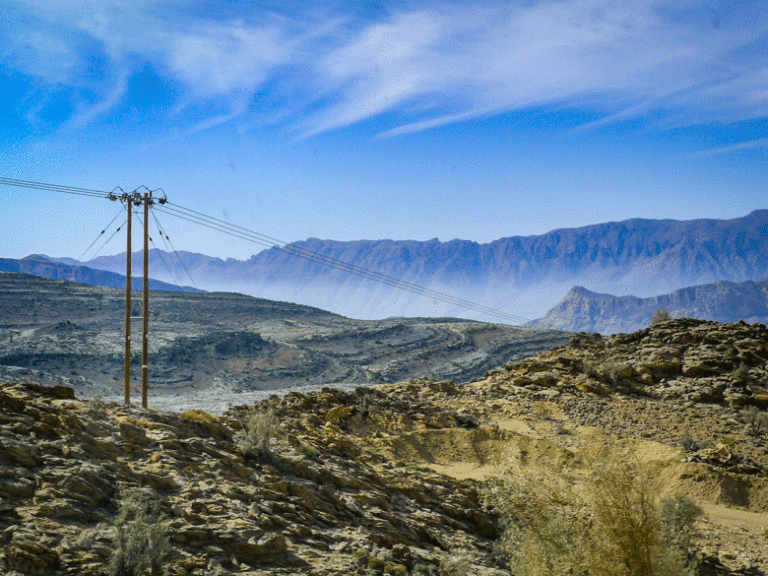 Oman plans to diversify its energy sector in order to reduce dependence on hydrocarbons and has set ambitious targets that aim to position the sultanate as a serious alternative energy market
After seemingly falling behind most of its GCC neighbours in launching ambitious energy diversification targets in recent years, Oman is set to push ahead with a number of major alternative energy projects in 2019 as it seeks to reduce its dependence on gas for power generation.
In January this year, the government's Financial and Energy Resources Council approved a Fuel Diversification Policy to address increasing concerns over the rising demand for gas in the power sector, with more than 25 per cent of the country's total gas supplies currently being used to power the national grid.
The Fuel Diversification Policy sets a target for renewable energy to contribute 10 per cent of fuel for power generation by 2025, with Muscat targeting coal-fired power generation capacity of 3,000MW by 2030.
In response to the new policy, state utility Oman Power & Water Procurement Company (OPWP) has launched a number of alternative energy projects to be implemented over the next seven years to ensure the diversification targets are achieved.
Demand growth
Peak demand growth for electricity in Oman's main interconnected system (MIS) has grown at an average rate of 8 per cent over the last decade, and is expected to grow at an average annual rate of 6 per cent over the next seven years, from 6,116MW in 2017 to 9,010MW in 2024. Peak demand in the southern Dhofar grid is also forecast to grow at an average rate of 6 per cent a year over the same period, from 550MW in 2017 to 810MW in 2024.
Although demand growth for electricity will remain robust in the short to medium term, in 2017 peak demand growth dropped to 3.3 per cent as a result of the slowdown in economic growth since 2015 and the introduction in 2017 of cost-reflective tariffs for large industrial, commercial and government customers. While the government will continue to push ahead with initiatives to reform tariffs and reduce demand through improved efficiency, expected growth in demand from industrial and residential users will require significant capacity additions.
| | | | | |
| --- | --- | --- | --- | --- |
| Project | Client | Capacity (MW) | Commissioning | Status |
| Ibri solar IPP | OPWP | 500 | 2021 | Bid evaluation |
| Solar IPP 2022 | OPWP | 500 | 2022 | Advisory bid evaluation |
| Solar IPP 2023 | OPWP | 500 | 2023 | Study |
| Solar IPP 2024 | OPWP | 500 | 2024 | Study |
| Wind IPP 2023 | OPWP | 200 | 2023 | Study |
| Wind IPP 2024 | OPWP | 200 | 2024 | Study |
| Waste-to-energy 1 | OPWP | 50 | 2023 | Consultancy bids |
| Dhofar wind 1 IPP | OPWP/Raeco | 50 | 2020 | Under construction |
| Dhofar wind 2 | OPWP/Raeco | 150 | 2023 | Advisory bids |
| Amin solar IPP | PDO | 100 | 2021 | Contract awarded |
| Source: MEED | | | | |
The addition of the gas-fired Ibri and Sohar 4 independent power projects (IPPs) to the grid in 2019 will boost the main grid's capacity by 3,283MW by the end of 2019, meeting immediate demand growth. While two further 700MW conventional thermal power plants are scheduled to be implemented, one by 2022 and the other by 2024, Oman is planning to develop up to almost 3GW of capacity from alternative energy sources by 2024 as part of its energy diversification programme.
"The government has set the diversification targets so that gas can be used for projects in the industrial sector," says a source in the sultanate's utilities sector. "Reducing gas usage for power will also improve energy security, but the main reason is to divert more gas to drive industrial and economic growth."
Oman is planning to undertake an ambitious programme of renewable energy projects up to 2024, potentially installing up to 2,450MW of clean energy capacity. In line with the drive to reduce dependence of gas for power generation, Muscat is also planning to develop the sultanate's first coal-fired power plant, with 490MW expected to come online by the end of 2024.
Clean energy projects
The most advanced renewables project in the MIS is the Ibri 1 solar IPP, which is planned to have a photovoltaic (PV) solar capacity of 500MW when commissioned in 2021. After a competitive tendering process, state utility OPWP received proposals from three international consortiums on 12 November for the sultanate's maiden solar scheme. The day after bids were received for its first project, consultants submitted proposals for the second planned PV project. Simply known as Solar 2022 IPP, the second proposed project will have a capacity of between 500MW and 1,000MW.
OPWP is planning to develop two other 500MW solar plants in addition to two 200MW wind projects and a 50MW waste-to-energy scheme by 2024 as part of its ambitious renewable energy programme for the MIS. The utility company received proposals on 14 November for the roles of financial, commercial and legal advisory services for the waste-to-energy project, which will have the capacity to handle about 1.4 million tonnes of waste a year.
OPWP is also pushing ahead with plans for wind projects for the Dhofar grid, in the southern part of the sultanate. In June, the utility received proposals for the supervisory consultancy role on a planned 150MW wind project, scheduled for commissioning in 2022.
The proposed wind IPP will be the second utility-scale wind project in the Dhofar governorate. In 2014, the UAE's Masdar announced it was planning to develop a 50MW wind farm, in partnership with the local Rural Areas Electricity Company. Due to a number of delays in the design and procurement phase, the project is now due to be operational in 2020.
It is not only grid-connected renewable energy projects that are being planned in the sultanate. In late October, state oil firm Petroleum Development Oman awarded a contract to a consortium led by Japan's Marubeni Corporation to develop a 100MW PV solar plant to power oil production facilities. Moreover, Sohar Port & Freezone, a 50:50 joint venture of the Oman government and the Netherlands' Port of Rotterdam, is reportedly planning to develop up to 1GW of solar energy to provide power for its facilities and tenants.
Coal capacity in Oman
To supplement its renewable programme, Muscat is planning to deliver the country's first coal-fired IPP to assist with its diversification programme. OPWP received prequalification documents from developers in June, and is currently finalising the prequalification list before it proceeds with issuing tenders to qualified firms. The project is planned to have a capacity of 1,200MW, with first power of 490MW scheduled to come online by the end of 2024.
OPWP has previously considered developing coal-fired power plants in the sultanate. In 2009, an advisory team was appointed to work on plans for a 1,000MW coal-fired independent water and power project (IWPP) at Duqm. However, the project was subsequently dropped on environmental grounds. The state utility company's decision to look at coal again may have been influenced by the successful tendering and award of the contract for the GCC's first coal-fired power plant in Dubai in 2016.
Oman's energy diversification policy forms a key pillar in plans to reform the country's struggling economy and reduce its dependence on hydrocarbons. After a positive start in 2018, the following 12 months will be a critical period if the sultanate is to emerge as a serious alternative energy market and meet its ambitious targets.
18 December, 2018 | .By ANDREW ROSCOE