Mena healthcare poised for post Covid-19 growth
24 August, 2020 | By NEHA BHATIA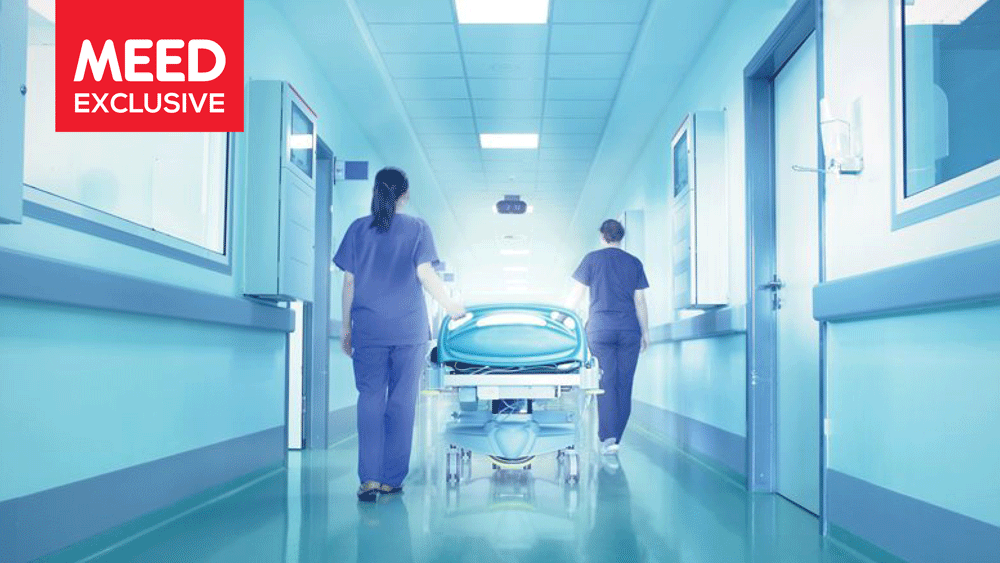 Healthcare project pipelines are growing in the Gulf and Egypt as vaccine development gains traction
The Covid-19 pandemic has redirected focus on the Middle East's pharmaceuticals and healthcare sectors.
Regional vaccine development efforts have gained traction as the severity of the new coronavirus and its socioeconomic impact is magnified.
The number of Covid-19 infections in the Middle East and North Africa (Mena) region grew from roughly 100,000 on 15 April to cross one million on 14 July.
It took around 53 days to go from 100,000 cases to 500,000 in the Mena region.
Infection growth from 500,000 cases to 1 million, however, took only 34 days.
As of 11 August, the Mena region has 1.33 million cases of Covid-19, with 1.1 million recoveries and 36,690 deaths.
Vaccine development is understandably a matter of high priority in the region.
Gulf drive
The UAE, Saudi Arabia and Bahrain are at the forefront of the Mena region's vaccine development efforts.
The UAE's Ministry of Health & Prevention is ready to begin the world's first phase 3 clinical trials of an inactivated vaccine to combat Covid-19.
The vaccine was developed by Abu Dhabi-based G42 Healthcare and Beijing-owned China National Biotec Group (Sinopharm), the world's sixth-largest vaccine manufacturer.
Phase 3 trials follow the success of the first two phases of tests conducted by Sinopharm in China, which resulted in all volunteers generating antibodies after two doses in 28 days.
Abu Dhabi's senior-most health officials have received the second dose of the inactivated vaccine.
In total, 15,000 volunteers are needed to conclude the scientific research phase, and to progress to taking the vaccine to market.
On 8 August, Saudi Arabia's Health Ministry said an action plan was being developed to implement a clinical trial for the third phase of a vaccine against the coronavirus, in cooperation with Chinese company Cansino.
Phases 1 and 2 of the trials were conducted in China. Studies in Saudi Arabia will target at least 5,000 healthy volunteers in Riyadh, Dammam and Mecca.
Bahrain is also supporting the UAE's vaccine trials. Sinopharm's vaccine will be tested on 6,000 citizen and expatriate volunteers in the country.
GlobalData recommends that vaccine developers globally review the lessons learned during the severe acute respiratory syndrome (Sars) and Middle East respiratory syndrome (Mers) outbreaks in 2002 and 2012 respectively.
"The Sars and Mers outbreaks highlighted the pharma and biotech industry's willingness to prioritise disease outbreaks as areas of intense interest," GlobalData said in its Industry Response to Disease Outbreaks report this June.
"An even more robust response has been seen for Covid-19. The volume and variety of companies and institutions investing in development reflects the pandemic's global scale.
"Covid-19 will be more difficult to control, likely requiring interventions for years to come, reinforcing the need to address this pathogen and an obvious financial opportunity."
Healthcare project pipeline
Covid-19 has also exposed the vastly diverse structure of healthcare systems in the Mena region.
Some of the region's wealthier nations have been rapidly able to upskill and upscale their systems to combat the pandemic.
Virtual doctors and sanitising robots have been introduced in the UAE, mask production has ramped up in Egypt and Morocco, and, during the peak of the pandemic, GCC nations developed field hospitals in anticipation of increased demand for hospital beds.
In contrast, the lack of hospital beds and testing capacities continues to be a cause for concern in countries such as Syria, Iraq and Libya.
The long-term appetite for healthcare developments appears largely unaffected by Covid-19.
GlobalData estimates that 161 healthcare projects with a combined value of $53.2bn are currently under way in the GCC.
These projects will add 40,326 beds to the GCC's existing capacity.
Saudi Arabia has the region's highest number of healthcare projects under execution (19.2 per cent), followed by Kuwait (12.9 per cent), the UAE (10.3 per cent), Egypt (2.7 per cent) and Oman (2.1 per cent).
Collectively, healthcare projects under execution in the Middle East and Africa region are valued at $45bn, followed by pre-planning and planning schemes worth $23.8bn.
The socioeconomic shock of Covid-19 reiterates the need for governments to diversify the financial responsibility for healthcare provision, and policies to encourage healthcare privatisation must continue to be prioritised in the years ahead.
Public healthcare accounts for 79 per cent of bed capacity in Saudi Arabia, according to GlobalData's Healthcare Construction Projects: Middle East and Africa report, published this August.
In the UAE, around 71 per cent of the healthcare construction project pipeline is comprised of government-funded schemes. The trend is reversed in Egypt, where nearly 90 per cent of all healthcare construction projects in the pipeline are privately backed.
Egypt must overcome its legacy construction industry challenges to capitalise on the growth prospects offered by its healthcare sector.
"The Egyptian market is an attractive one for investors, as Egypt has a huge population amongst which chronic diseases are increasing at a worrying rate," GlobalData says.
"However, legislative complexities are one of the biggest challenges for the healthcare sector, investors and industry players."
24 August, 2020 | .By NEHA BHATIA