Mashreq appoints new CEO
15 October, 2019 | By Andrew Roscoe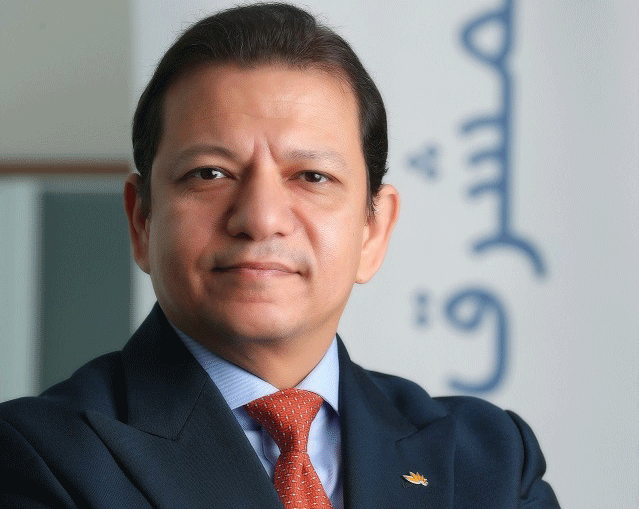 Former CEO Abdul Aziz al-Ghurair has been appointed as new chairman of board of directors
Dubai-based bank Mashreq has appointed Ahmed Mohamed Abdelaal (pictured above) as its new CEO, replacing previous CEO Abdul Aziz al-Ghurair who has been elected as the new chairman of the bank.
Abdul Aziz al-Ghurair will replace Abdullah Ahmed al-Ghurair as chairman of the board of directors, with the latter taking the decision to stand down after 23 years in the role. Abdullah al-Ghurair will remain as a board member.
Abdul Aziz (pictured right) had been the CEO of Mashreq for nearly 30 years, and led the transition of the firm from a small local bank to a sizable financial institution offering a host of financial products and services. According to a statement released by the bank, Abdul Aziz will remain active in the UAE's financial sector and will devote more time to philanthropic initiatives through the Abdulla al-Ghurair Foundation for Education.
The new CEO, Ahmed Mohammed Abdelaal, has been with the bank for the past two years, heading the group's corporate and investment banking section.
On 14 October, Mashreq announced its financial results for the first nine months of 2019. Net profits of AED1.76 ($454m) were up 0.5 per cent on the same period in 2018.
Mashreq reported that total assets grew by 5 per cent to reach AED146.9bn for the first nine months of the year, while loans and advances increased by 4.2 per cent year-on-year to reach AED72.2bn.
The bank's liquid assets ratio stood at 32.6 per cent with cash and due from banks at AED43.6bn as of 30 September 2019.
15 October, 2019 | .By Andrew Roscoe