MARKET TALK: Collaboration key to future of banking
01 October, 2019 | By Richard Thompson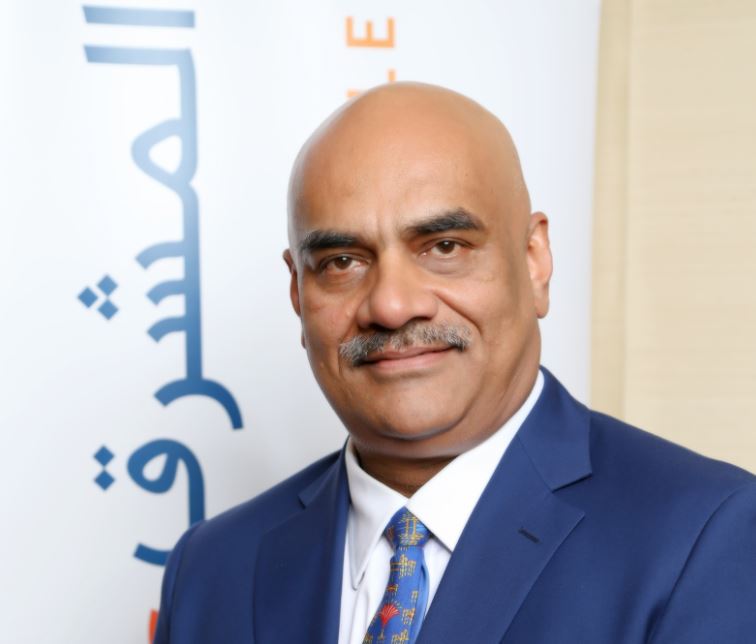 Digital technology is transforming the banking industry. But it is being driven by the customer not the technology, says Mashreq Bank's Subroto Som
Q: How significant is the digital transformation taking place in the retail banking sector and what is driving it?
These are exciting times for the retail banking industry and what happens in the next three to five years will change this space significantly.
There are two big forces driving change. The first is technology, particularly the mobility part of technology. In the past, any technology upgrade was an extremely long process and very expensive. Technology is getting cheaper, more robust, and is getting to a size and type that can be used in small pieces. Banks no longer need to overhaul all of their technology if they want to bring in a new capability. The time it takes to integrate and implement new technology is shorter and less expensive.
But the bigger driver of change is customer adoption. Customers are getting more and more comfortable using the mobile phone as a device to do financial transactions. Previously, they were booking hotels, and buying clothes and airline tickets. But now they are getting more comfortable making payments, opening accounts and doing transactions. This is what is driving this change.
Q: What changes have you seen in the way customers use banking services?
There has been a dramatic change in customer behaviour. More and more consumers are doing an increasing number of transactions in a digital way. Over the past three years, Mashreq has seen the number of transactions in its branches fall by about 60 per cent. Today, close to 70 per cent of our new retail accounts are opened digitally.
People who in the past came to the branch were doing on average about 18 transactions a year. Today, they are doing less than six.
Over the same period, we have seen transactions on mobile devices more than double. Many services and transactions that were previously not able to be offered are now becoming available to consumers on their mobile phone, such as cardless cash, guard-controlled features, 24/7 payments, 24/7 remittances, instant credit and so on. The whole landscape is changing.
WATCH the full interview on YouTube here
Q: What does all this mean for the future of banking and how are banks adapting?
Banks will not disappear. They will always be needed. They are very important for the economy and for government. And they are very important for financial stability and security. However, retail banks will transform and I think that is what we need to focus on.
The big traditional banks are making significant changes internally. Most banks started by offering an online and a mobile banking capability and then building those capabilities over time. Now the banks are rethinking their entire approach. They are rebuilding their entire tech departments, changing the way they work, and they are bringing in new products and services.
Retail banks are being driven by consumer demand and behaviour change, and are enabled by new tech changes and new tech capabilities. This will be possible when banks collaborate with fintechs (financial technology firms), technology companies and other non-bank players. This collaboration is the future.
Q: Why is engaging customers so important?
The real turning point will be when banks are able to engage their customers digitally because then the consumer will be able to use the bank service he wants, when he wants it, in whichever form he wants it. The mobility allows them to do that.
Super apps and ecosystems drive the new engagement and new business model. Consumers will be in an app doing different activities. And while staying within the app, they can make payments, they can borrow money, they can invest in stock, security or in an opportunity. And this is done without leaving the app.
This is what is capturing the consumer's mind and hence consumer engagement is important because he doesn't decide to do something for a financial purpose; he's doing other activities and the financial activity or transaction is a mere facilitator. He either borrows money or invests or transacts, and that change is what is driving this new ecosystem.
Q: How does the relationship work between a bank and a non-banking institution like a fintech?
Banks need to collaborate with fintechs. They have excellent technology and capability, but no customers. Banks traditionally have good customers and regulations and they are always investing in new technology and experience. So collaboration is imminent. But it's not a collaboration that is done once and then forgotten. There is a bigger sense of co-creation and growing together. When we come together to try to solve a pain point, we will try to bring about a customer experience, and we know that we can do a lot more. That is where the future is.
Q: Is the current banking regulation system prepared to cope with all these changes?
It is a journey that the industry, the country and the regulators will have to undertake together. A very big role is played by the regulators and the governments. China is an example of where the regulators and government have allowed that ecosystem to evolve, emerge and flourish. That dialogue is bilateral in every country. The benefits of this, and the risks, are known to both parties and engagement is critical.
WATCH the full interview on YouTube here
01 October, 2019 | .By Richard Thompson