Managing mental health through various mobile applications
07 November, 2021 | By Mashreq in Knowledge Partnership with JLL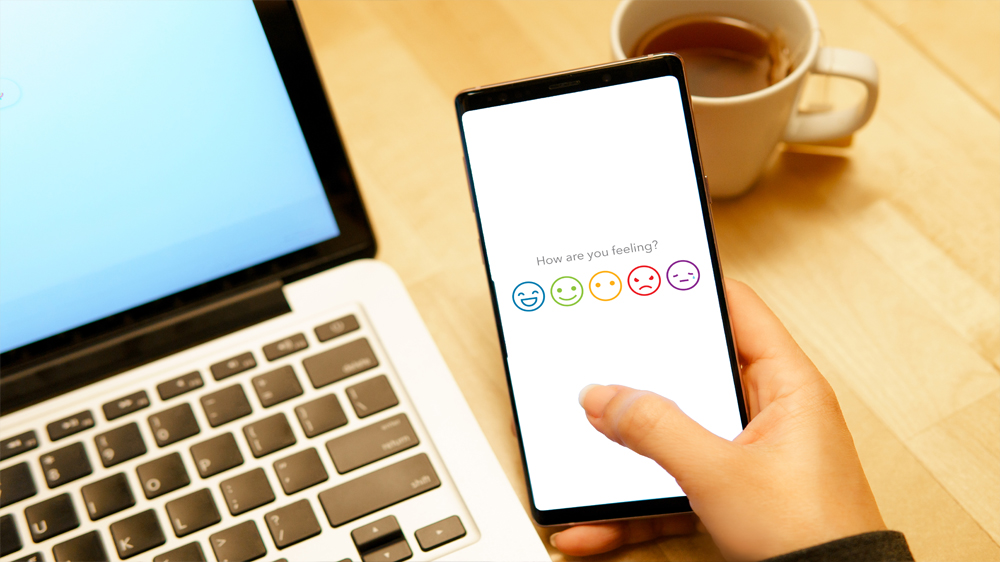 Mental health conditions are quite prevalent worldwide, with almost 10% of the global population suffering from a mental disorder[1]. As per WHO, one in four people in the world are affected by mental health conditions at some point in their lives.  Anxiety and depression are the most common mental health conditions and the prevalence of these in the GCC countries is comparable to other developed countries[2].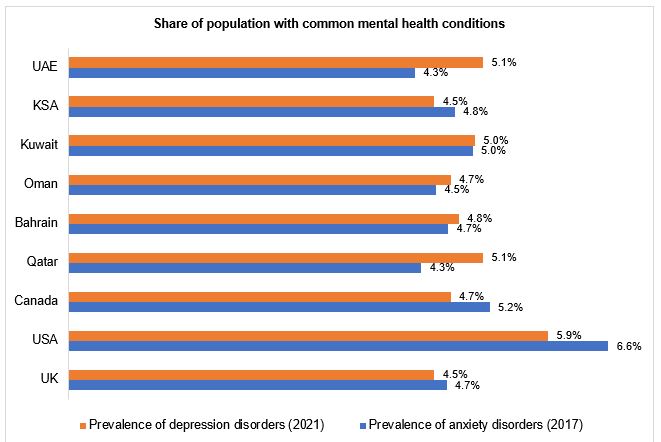 Mental health conditions are on the rise because of high stress, poor diet, inactivity etc. Also, COVID-19 pandemic has further worsened mental health disorders worldwide.
In recent times, awareness of mental health issues has significantly increased. Also, there has been enhanced use of technology like various mobile applications being used for management of mental health conditions in addition to therapies and medication. The rise in mental health app launches has been bridging gaps in this sector. Key apps in the UAE and KSA are mentioned below[3].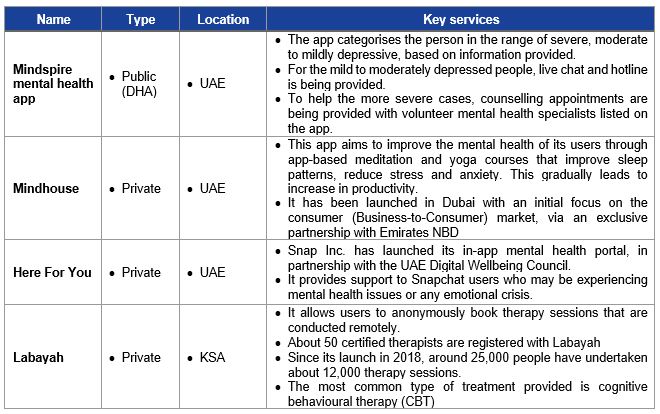 Other apps in the GCC include Headspace (meditation app), Aura (to control anxiety), Calm (for sleep, meditation, and relaxation), Simple Habit (to attain quietude) etc.
Mental health conditions are taking precedence especially in the post-pandemic world. People worldwide are looking for more mental health support as these issues have a profound impact on productivity as well as personal and professional lives of people. All stakeholders of society including organisations, regulators, medical insurers, and individuals are increasingly realising the importance of mental healthcare and the taboo around this topic is gradually fading. This paradigm shift is driving growth in this segment. With the increasing use of technology in this segment, mental health services are expected to continue to grow in future.
[1] Our world in data (2017), JLL- Healthcare Research and Analysis
[2] Our world in data, World Population Review, JLL- Healthcare Research and Analysis (Latest available data)
[3] JLL- Healthcare Research
07 November, 2021 | .By Mashreq in Knowledge Partnership with JLL