Long-term project plans give comfort to Dubai's construction sector
15 January, 2019 | By Colin Foreman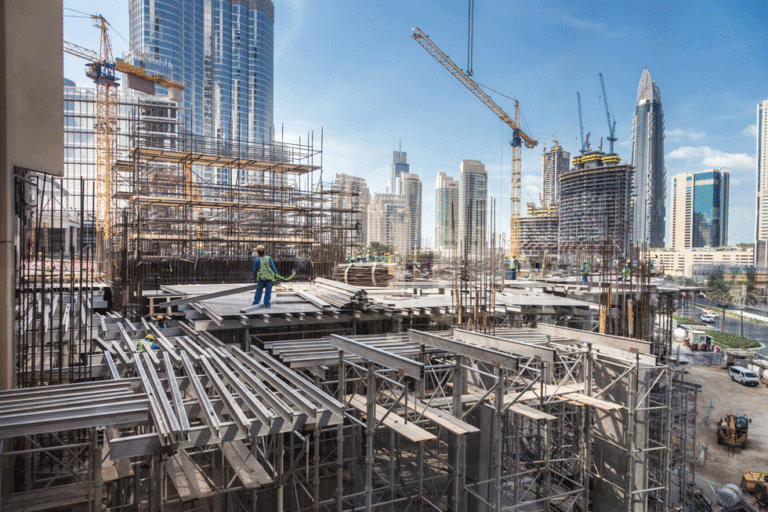 Contractors say there has been a drop-off in tendering activity in recent months
Contractors working in Dubai have long expected a drop-off in new work opportunities as the opening of Expo 2020 nears.
The theory goes that as October 2020 comes closer, developers will not start work on new projects as they will not be ready for the Expo. After a solid year of awards in 2018, the theory appears to be becoming a reality in 2019, with major contracting companies saying there has been a significant decline in the volume of new tenders issued by clients in Dubai.
While there are still some major projects being tendered, most notably the substructure for the West Terminal and Concourse 1 at Al-Maktoum International airport, this is a concern for the long-term fortunes of the emirate's construction sector, especially as projects continue to be completed.
With less work on the horizon, contractors will be expecting reduced revenues and, as a result, will cut costs by shedding resources. Given that construction activity accounts for up to 30 per cent of Dubai's economy, this will be a major macro challenge.
Dubai is making moves to give more clarity on what projects will follow the Expo. The latest came on 7 January when UAE Vice President, Prime Minister and Ruler of Dubai Sheikh Mohammed bin Rashid al-Maktoum approved an expansion to Dubai International Financial Centre (DIFC)that will triple its size with new office, retail, residential and creative space.
While projects such as these will not be tendered immediately, they give comfort to the construction sector as it ponders its long-term future.
15 January, 2019 | .By Colin Foreman