Laying the tracks
14 July, 2022 | By MEHAK SRIVASTAVA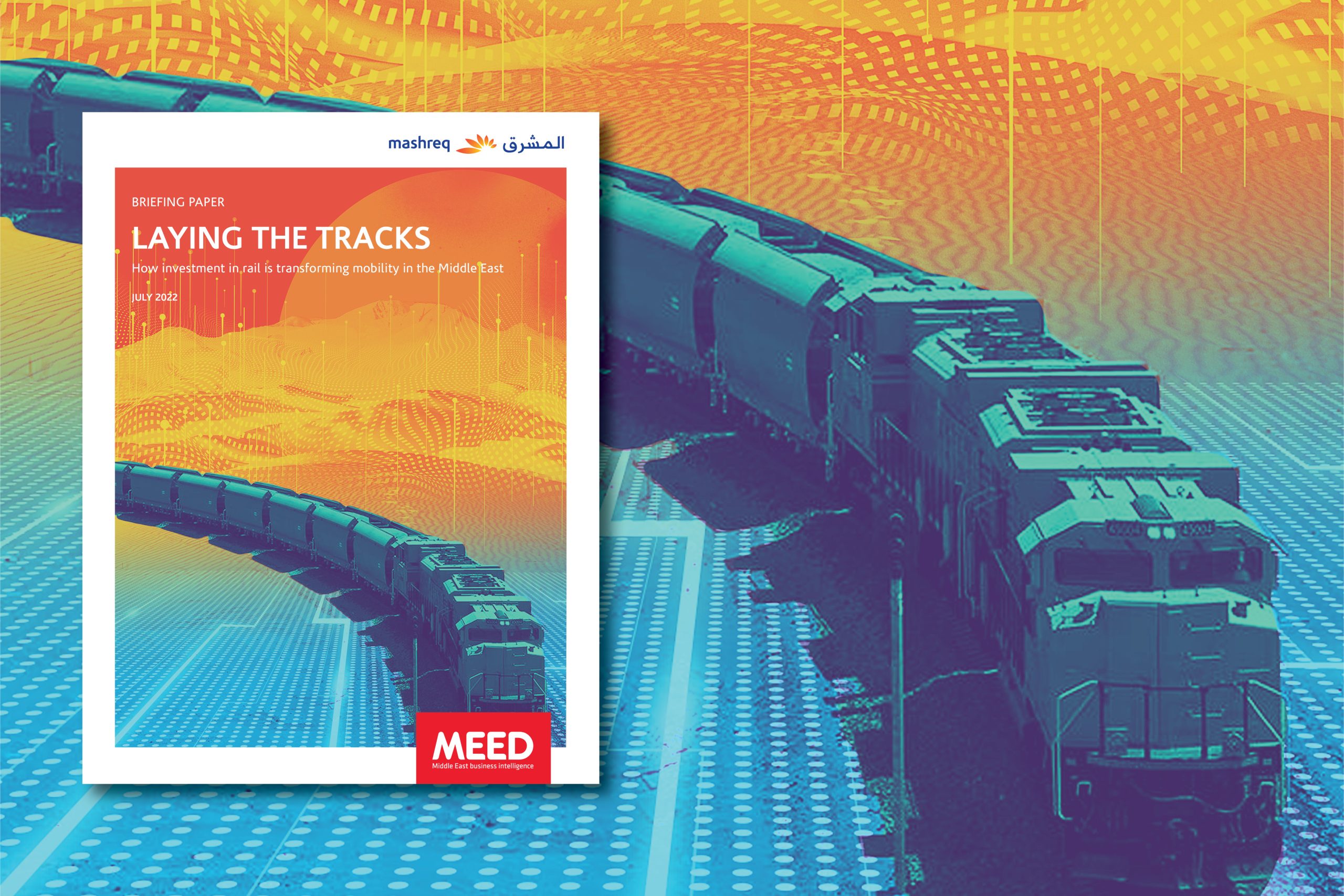 How investment in rail is transforming mobility in the Middle East
The story of rail could not differ more across the region. In North Africa, nations including Algeria, Morocco and Egypt are home to some of the oldest and longest rail networks in the world, shuttling both passengers and cargo across vast stretches of land.
Faced with the challenges of urban congestion and ageing stock, these countries are now pursuing two options: expanding and upgrading existing networks and implementing more modern transit systems.
On the other side of the region, Iran boasts the longest railway network, but severely lacks in density. Funding issues, meanwhile, have limited expansion. In the GCC, the focus has centred on more competitive road transport and urban transit systems.
The oldest operational railway network in the GCC opened in the 1950s between Riyadh and Dammam, but the smaller size of neighbouring GCC states did not justify the need for long-distance transport modes.
According to MEED Projects, rail, metro and tramway projects account for 12 per cent of the value of all transport projects underway in the GCC region and constitute 32 per cent of future pipeline of transport projects.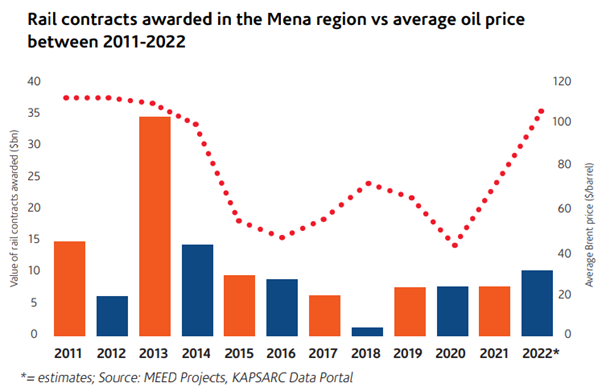 After several false starts, work is now underway on the GCC rail network, which involves laying more than 2,000 kilometres (kms) of railway tracks across the six states.
Each nation is responsible for completing their sections of the network, and in December 2021, the GCC Railways Authority was formed to oversee the project. The integrated grid is expected to boost trading across the region, deepen diplomatic ties and enhance cross-border tourism.
But even as individual nations progress with plans, there is little clarity on how these will ultimately link up.
Railways can also support the region's growing sustainability ambitions. According to the International Energy Agency, rail requires 12 times less energy and emits 7 to 11 times fewer greenhouse gases per passenger-km travelled than private vehicles and airplanes.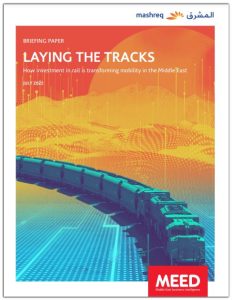 In the GCC, the development of local rail infrastructure is also aiding in another objective defined in national visions – developing in-country expertise – with stakeholders such as Etihad Rail and Saudi Railways Company entering into knowledge-sharing agreements with international partners.
The latest briefing paper from MEED and Mashreq provides an understanding on how investment in rail is transforming mobility in the Middle East.
14 July, 2022 | .By MEHAK SRIVASTAVA