Keeping up with localisation goals
27 November, 2019 | By MEED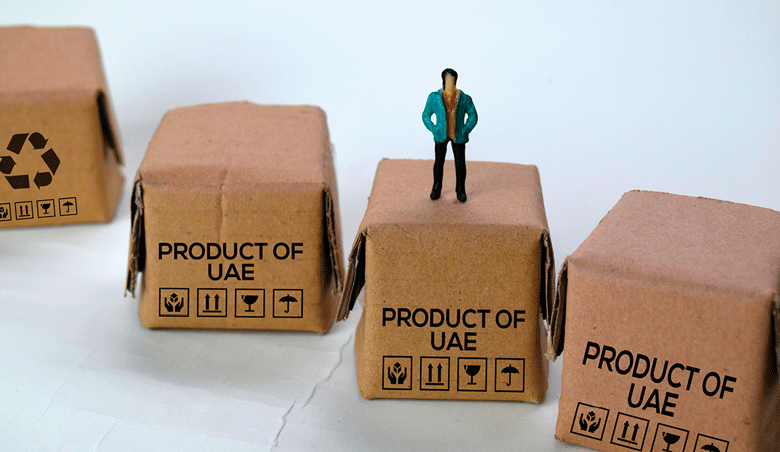 Five key things to remember when navigating the procurement-enabled localisation landscape
Middle East countries wishing to see a socio-economic return on the billions spent developing their energy reserves have unleashed an array of localisation initiatives disrupting the status quo in almost every supply market and challenging suppliers to reinvent their local business model.
Localisation in contracts and agreements was commonly expressed through employment targets for the local population accompanied by a need to have a local legally registered counter-party. But the requirements needed to win are changing fast.
For companies wishing to do business in the Middle East, it is imperative to understand what localisation now means. Why? Because, governments, national champions and private sector companies are now systematically measuring local content in their tenders with contract awards evaluated on levels of local content.
To navigate this rapidly evolving localisation landscape, companies need to adopt a five-point localisation compass to guide investment and decision-making.
1. Craft an investment strategy
During the past 40 months, government entities and national champions have published a range of sector specific investment opportunities with indications of local and regional demand, adjacent opportunities and enabling incentives. These investment opportunities are designed to encourage investors to prepare a business case to assess their investment returns. In recognition of this, the new localisation landscape now allows companies to include fixed-asset depreciation in their local content contribution, further incentivising investment.
With assets on the ground, companies must then decide where else to invest to boost local content. To do this, a review of their cost structure is recommended with current localisation levels compared to potential levels. This allows a comparative impact assessment on local content contribution that prioritises investment of time and money to maximise scores.
2. Prepare a people plan
Localisation no longer simply rewards companies with higher numbers of locals in employment; it now seeks to measure direct contribution made by this employment including salaries paid to national employees, amounts spent on training and development for national employees and spend directed to national training and education institutions.
Recognising the complexity of this area, companies and government entities have developed various support mechanisms, such as Saudi Aramco's In-Kingdom Total Value Add (IKTVA) and Sabic's local workforce development (Muahal) programmes.
3. Develop local supply
Developing local supply is key to this new phase of localisation and seeks to create sustainable industry value chains beyond core hydrocarbon industries. The way to do this is by measuring local content in the supplier's own goods and services.
The simplest response for suppliers is to embed local content scoring into their own selection process, creating a trickledown effect into tier 2 and tier 3 suppliers. Some categories of spend offer better prospects for localisation than others so it must be studied carefully.
Localising value chains is easier said than done, however. Developing local value chains and suppliers involves a combination of approaches with sustained commitment by both the buyer and seller.
4. Focus on R&D
Localisation measures can now extend to expenditure on research and development (R&D). The intent is a signal that knowledge and IP transfer is desired. But R&D is a front-end activity in most value chains and localisation typically works backwards. This means increasing R&D spend can be challenging.
The Organisation for Economic Co-operation and Development (OECD) segments R&D spend into three categories and using these definitions, companies can pursue a range of strategies to boost local content contribution, including funding academic research, third-party technology development and internal continuous improvement activities related to processes and services.
R&D localisation is also easier in areas in which the Middle East is at the forefront in terms of global research and development. Saudi Arabia's Saline Water Conversion Corporation – which also has its own local content programme – has a research institute that frequently partners with leading organisations to promote R&D.
5. Gather market intelligence
Using a compass is difficult without a map. Market intelligence is the information needed to make the localisation compass effective.  Our experience indicates that synthesising data from multiple sources can be helpful in developing a localisation map. Sources include demand data from companies that have publicly committed to localise supply, market reports (either publicly available or paid for), trade data that illustrates import gaps and select government statistics.
About the author
Douglas Pickles is director at A.T. Kearney, Strategic Operations Practice
27 November, 2019 | .By MEED